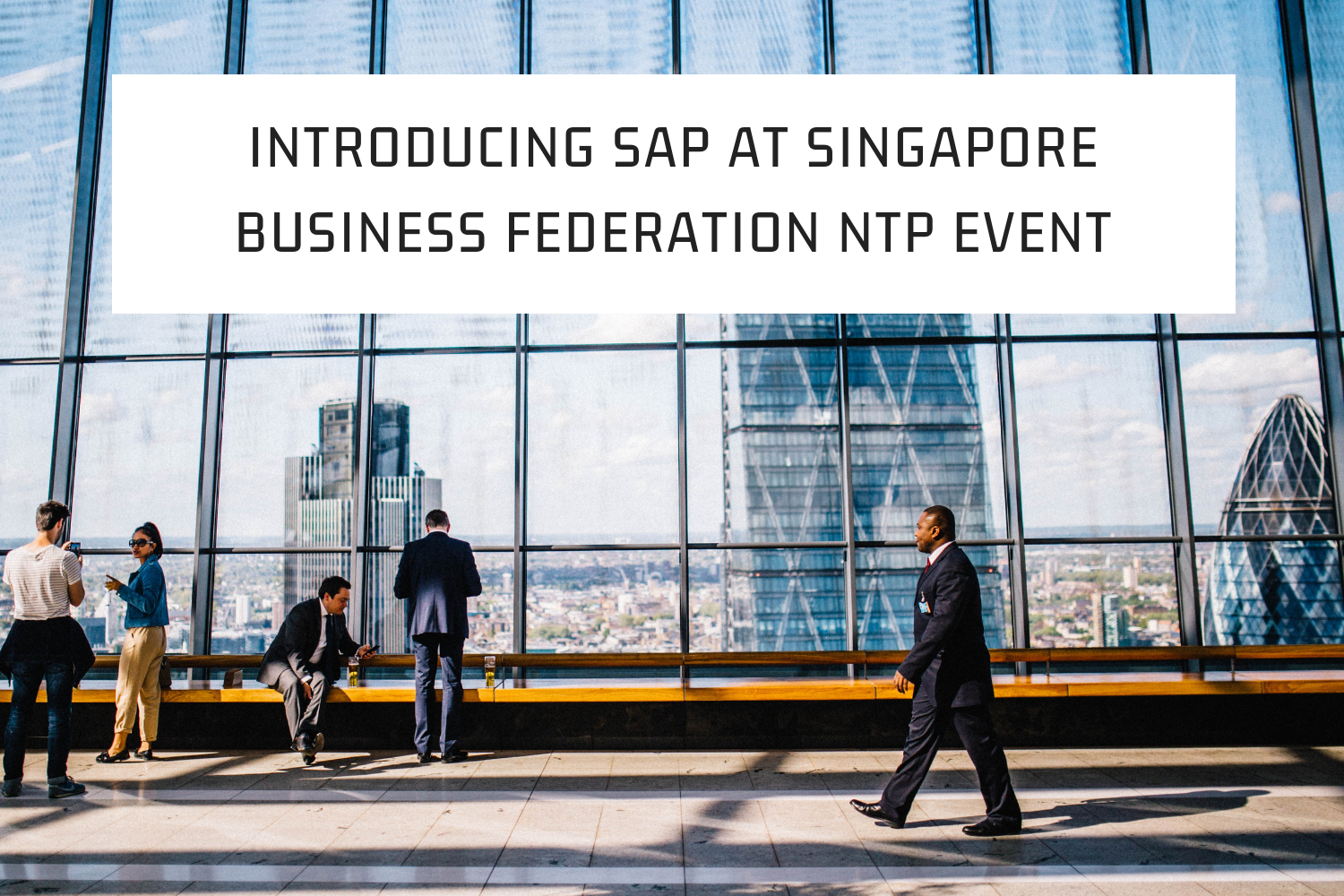 If you're the owner of a business, you probably spend a fair bit of time on administrative details. Managing your inventory or the various processes of cross-border trade can become tedious. Worse still if they end up distracting you from your core business.
To help businesses like yours boost productivity, Singapore Customs introduced the newly launched Networked Trade Platform (NTP) to Singapore Business Federation (SBF) members in an event last Thursday.
We're honoured to have been one of seven VAS providers invited to give a short presentation on our service. We also have the distinction of being the only SAP Singapore partner on the NTP, as of the time of writing.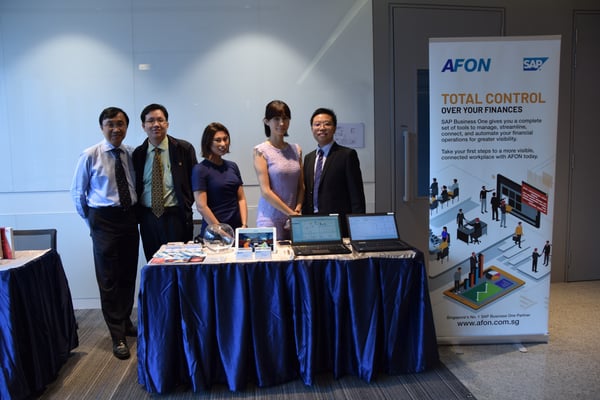 Our delegation at the event.
Not already familiar with the NTP? In short, it's a trade and logistics platform, developed by the Singapore government. The platform brings previously separate Business-to-Business (B2B) and Business-to-Government (B2G) services together.
Additionally, the platform includes a select list of Value-Added Service (VAS) providers. These VAS providers offer solutions tailored for those in the wholesale trade and logistics sectors.
CLICK HERE TO SIGN UP FOR OUR FREE SAP ON NTP SEMINAR AND LEARN HOW YOU CAN ACCELERATE YOUR PRODUCTIVITY!
Introducing the NTP's Value Added Services (VAS)
The NTP Outreach Event came two weeks after the official launch of the platform, which we covered in our blogpost here. Many who were in the audience are members of the SBF, comprising wholesalers and manufacturers.
The seminar began with a short introduction to the NTP. Deputy Director of the NTP Office Ms Choo Wai Yee explained the platform's vision and its features.
Presentations by the VAS providers soon followed. Other services exhibited at the event included marine cargo insurance and B2B payment systems.
Our SAP Business Unit Manager Simon Soh spoke at the event. In his speech, he spoke on the importance of digital transformation for businesses and ways to start the process. Simon also shared how SAP Business One can help SMEs achieve new efficiency levels. This was accompanied by a brief overview of SAP Business One.
Also introduced at the event was our proprietary SAP-NTP connector service, AFONTradeLink. AFONTradeLink bridges the two systems, so you can seamlessly manage cross-border trade from end to end. You can now share your trade documents easily with other parties. You can also manage them centrally, reducing the risk of costly mistakes due to errors in duplicate copies.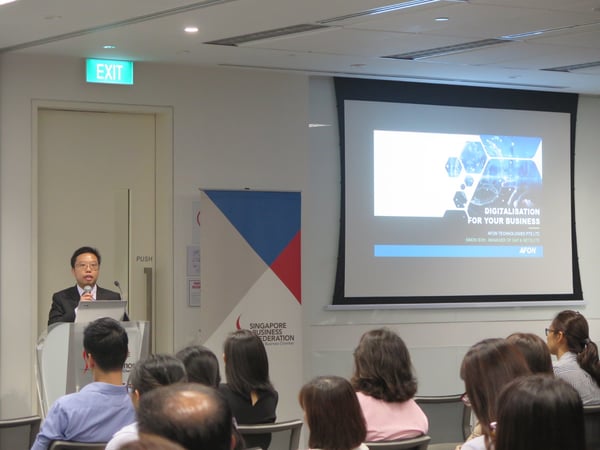 Simon giving a presentation on digitalisation for businesses.
How SAP Business One Can Help You
At AFON, we help SMEs find ways to cut down on unnecessary work processes. Our enterprise resource planning (ERP) solutions like SAP Business One are designed to do just that.
NEW TO ERP SYSTEMS? CLICK HERE TO READ OUR ULTIMATE GUIDE TO ERP FOR SMEs. IT'S FREE!
SAP Business One centralises all your work processes onto one platform. That can help reduce the risk of costly mistakes owing to unreconciled sets of data, or a lack of visibility.
You also get built-in reporting tools that can give you more holistic insights into your business. These insights can help you make informed decisions about your business. For example, you can make sales forecasts and avoid overstocking your inventory.
We've been an SAP partner for over a decade now, and at the time of writing we're the only one certified by the NTP. So when you choose us, you can be confident that we'll work to develop the best SAP solution for your needs.
Your Next Steps
Want to learn how you might benefit from ERP systems like SAP Business One? Drop us a note here and a technical consultant will be in touch.
We will also be holding a free breakfast seminar on 26 October where we'll demonstrate SAP Business One live. You also stand to receive up to $8,888 in discounts off your SAP-NTP investment when you sign up and attend this seminar!