Proper financial management is key to the success of EdTech startups like your business, as it is for businesses of all sizes in every industry. Without it, your EdTech business could encounter accounting issues, such as those faced by the ill-fated Byju earlier this year.
However, flaws in the accounting process are common for startups like yours. According to Glass Lewis, many newer businesses have had to make corrections to their financial statements and upgrade their internal controls, as a result of errors that occurred during their accounting processes.
These sort of errors are most likely to happen when your EdTech startup has grown big enough, that your finance function lacks the capability to keep up with your business's financial management needs. This may be in part because your accounting processes are still be managed on basic solutions, such as Excel spreadsheets
At this point, it's worth considering upgrading to a more advanced solution, such as an accounting software. To help you with this consideration, we've put together a list of accounting software that has proven popular with EdTech startups like yours, along with the ratings on review sites such as Capterra and G2.
Accounting Software That Are Popular With EdTech Startups Today
What Is It?
Known for its ease of use and accessibility, QuickBooks Online is also one of the best accounting software for reporting on the market today. Thanks to its web-based interface, businesses can access QuickBooks Online from any web browser, and manage their accounting whenever they want.
What Is It Best Known For?
Because it is a web-based accounting software, you can access QuickBooks Online from any web browser anywhere, at any time.
It also has a powerful mobile app which is available in both iOS and Android, and includes almost all of the functions that can be found in the desktop interface.
How Does It Review?
QuickBooks Online scores:
What Type Of Business Is It Suited For?
QuickBooks Online is one of the most popular accounting software for small businesses in many industries today, including the EdTech industry.
All You Need To Know About FreshBooks; Source: FreshBooks
What Is It?
An online accounting and invoicing solution, FreshBooks is designed specifically for small businesses as well as self-employed freelancers. It is designed to simplify day-to-day business tasks, such as time tracking, expense management and invoicing.
What Is It Best Known For?
FreshBooks is designed to make invoicing and billing as simple as possible for the user. To that effect, it offers automated invoicing, online payment options, and late payment reminders.
It also boasts precise time tracking and collaborative project tools, which helps you track and log every minute, file and conversation.
How Does It Review?
FreshBooks scores:
What Type Of Business Is It Suited For?
FreshBooks is best for EdTech startups that are at the beginning stages of their growth journey, and/or sole proprietorships.
What Is It?
Designed for small business owners and accountants, Xero is one of the most popular accounting software on the market. It is a software-as-a-service (SaaS) solution which can be accessed from any computer or mobile device.
What Is It Best Known For?
Xero offers several powerful features, such as automated bank feeds, invoicing, expense tracking, and more in a clean and intuitive interface.
Xero also offers a simple, easy-to-use budgeting tool that's available across all plans, which other solutions either don't support or saved for pricier plans.
How Does It Review?
Xero scores:
What Type Of Business Is It Suited For?
Thanks to its high scalability, Xero makes an excellent option for both growing startups and sole proprietors in the EdTech sector.
Overview of Zoho Books; Source: Zoho Books
What Is It?
A web-based accounting software that can be accessed from any web browser, Zoho Books offers a low-cost option that nevertheless allows businesses of all sizes to manage finances across their entire organisation.
What Is It Best Known For?
Zoho Books allows users to send up to 5,000 invoices to an unlimited number of clients across all of its plans, and is able to integrate with many top payment processing services.
Although it's a powerful accounting solution in its own right, Zoho Books is also part of the larger Zoho suite of cloud business software, and can thus be fully integrated into an existing Zoho ecosystem.
How Does It Review?
Zoho Books scores:
What Type Of Business Is It Suited For?
Zoho Books is best suited for EdTech SMEs, especially those that have implemented or are planning to implement the full Zoho cloud software suite.

Overview of Sage Intacct Dashboard; Source: Sage Group Plc
What Is It?
A flexible and scalable financial platform that delivers deep accounting capabilities, Sage Intacct is preferred by SMEs across multiple industries – including EdTech – for its ease of use, integrated multi-dimensional reporting, and more.
What Is It Best Known For?
Sage Intacct powers strategic decisions thanks to its rich, multi-dimensional reporting features. It also tracks and manages the finances and operations of multiple entities – such as renewable energy businesses tend to be – with ease.
It also comes with advanced features such as budgeting, project accounting, revenue management, and multi-entity support. This makes it suitable for EdTech businesses with more complex financial management needs.
How Does It Review?
What Type Of Business Is It Suited For?
Because of the advanced features it brings to the table, Sage Intacct is best suited for larger EdTech businesses.
When Accounting Software Isn't Enough (And Where Cloud ERP Comes In)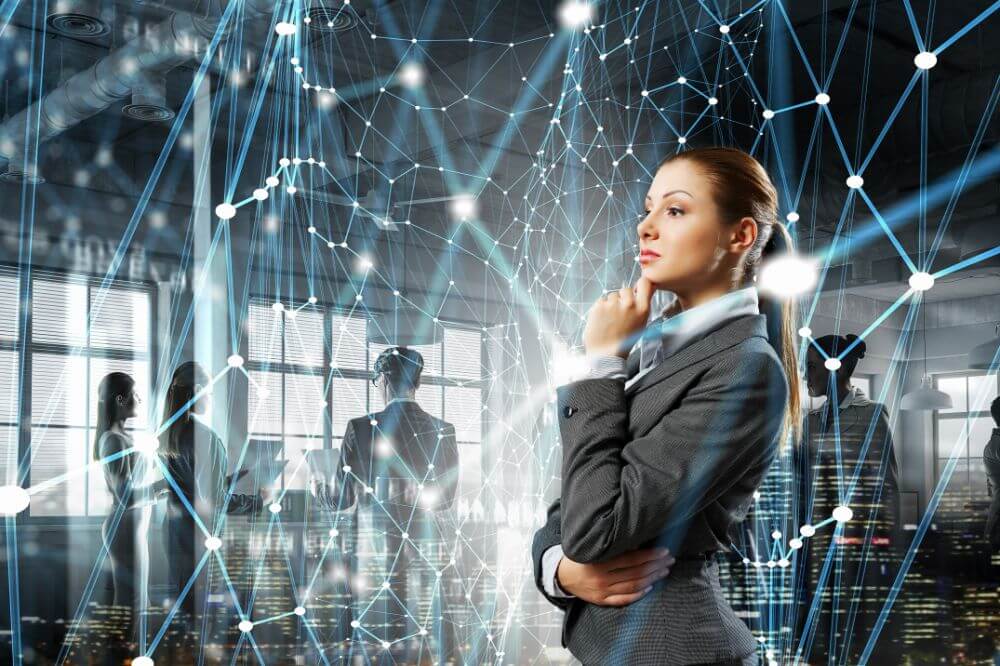 There's a reason the accounting software we've covered up to this point are some of the most popular and well-rated solutions in the market amongst EdTech startups like yours today.
However, the time will come when your EdTech startup grows to the point that its financial management needs can no longer be satisfactorily supported by a standard accounting software.
As a result, you may find that your business may begin to face specific challenges in its accounting processes, including the following:
Issues With Revenue Recognition
Because EdTech businesses usually offer their services on a subscription-based model, revenue recognition can become a complex endeavour. Recognising revenue at the right time is key, for completing the process too soon or too late could affect your business's financial statements and shake your investors' confidence.
Customer Acquisition Costs
A large part of an EdTech business's expenditures are in its marketing and customer acquisition. Because of this, tracking and managing such expenses accurately is key to assessing whether the return on investment (ROI) is worth it.
Multi-national Operations
You may be planning to expend the operations of your EdTech business regionally, or even globally. This means you'd eventually need to take currency exchange rates, as well as take the tax regimes of different countries into consideration.
To manage all these complex challenges and more, you'd need a solution that has the features and capabilities to handle them for your growing EdTech business.
For example, a cloud ERP software such as Oracle NetSuite offers comprehensive accounting and financial management capabilities for businesses of all sizes and industries, including EdTech.
It streamlines essential accounting tasks like managing cash flow, accounts receivable, and accounts payable, while also offering advanced features like multi-currency support and global tax compliance.
Recognised as a Leader in the 2022 Gartner Magic Quadrant for Cloud ERP for Service-Centric Enterprises, NetSuite comes with powerful capabilities that can handle all of the above industry challenges that EdTech startups face, and more.
Set Up Your EdTech Startup For Future Growth; Consider An Upgrade To A Cloud ERP Software Like Oracle NetSuite
Introducing NetSuite; Source: NetSuite
In the early stages of growth for EdTech startups like yours, choosing an accounting software is crucial. You may give your firm a strong start by selecting a solution that can optimise your financial management, and even includes capabilities for addressing unique industry needs like revenue recognition and multi-currency support.
Your EdTech startup will, however, develop past the beginning stage and will need a solution that scales with its development. That requirement won't be met by basic accounting software, so you'll need to upgrade to a solution that can scale along with your company's continuing expansion.
A true cloud ERP software like Oracle NetSuite is the ideal choice for such an upgrade. The cloud-based nature of NetSuite means it can easily be scaled to provide as much capacity as your growing business needs at any point in time. It can even support the expansion of your EdTech startup to multiple locations across different countries.
Interested in learning how else a true cloud ERP software can support your hotel operations better than a mere accounting software? Click on the image below to download our resource, and find out why businesses are moving away from basic accounting software like QuickBooks to cloud ERP software like Oracle NetSuite.