ERP Systems for Fast Growing Businesses
Microsoft Dynamics 365 Business Central - Microsoft Dynamics NAV
Formerly known as Microsoft Dynamics NAV, Business Central is Microsoft's leading ERP system for businesses seeking to streamline and simplify their financial & operational processes.
What is Microsoft Business Central?
Microsoft Dynamics 365 Business Central is a cloud ERP system for fast growing businesses that simplifies and optimises key functions like accounting, production, and supply chain management. As an award-winning Microsoft Dynamics partner in Singapore for over a decade and a PSG pre-approved vendor, our AFON team will work closely with you to maximise your investment in Business Central's capabilities:
Faster & More Accurate Financials
Boost the speed & accuracy of financial closing & reporting, and make compliance simpler
Automate Your Supply Chain Management
Optimise stock levels & payables for healthier cash flow, and secure purchasing control
Optimise Your Customer Strategies
Find sales opportunities, respond faster to customers, and streamline servicing
Manage Projects On Time & Within Budget
Get real-time visibility on resources and progress to keep projects timely and profitable
Streamline Your Operations
Deliver on time and reduce costs across your warehousing & manufacturing operations
Flexible Deployment for Your Needs
Comes with on-premise and multi-tenanted Cloud options for greater flexibility
Why Microsoft Dynamics 365 Business Central?
Experience the security and benefits of Cloud ERP, with the familiar ease-of-use of Microsoft Office.
99.9% Up-Time
Microsoft Dynamics 365 Business Central is hosted by Microsoft on Azure, the same Cloud platform trusted by large enterprises for business-critical workloads, with 99.9% up-time & robust security features. Watch their video to learn how Microsoft ensures continuity to customers of their online services.
Part of the Microsoft Family
As a Microsoft product, Microsoft Dynamics 365 Business Central seamlessly integrates with familiar Office programs like Outlook and Excel, and other Microsoft solutions such as Azure, Power BI, SharePoint and more. You can also access hundreds of connected apps via AppSource.
Integrated With Peppol / InvoiceNow from IMDA
Our Microsoft Dynamics 365 Business Central ERP system comes integrated with IMDA's InvoiceNow (formerly PEPPOL) network. Simply sync your vendor's/customer's invoice data via Microsoft Business Central to cut down manual & repetitive tasks, such as generating invoices & emailing them to your customer/suppliers.
WHAT OUR MICROSOFT DYNAMICS 365 CUSTOMERS SAY
"We want to thank AFON for helping us successfully implement NAV (now Microsoft Dynamics 365 Business Central). Our new system has enabled us to achieve significant time and manpower savings in key departments."
Song Yeow Chung
CFO, Old Chang Kee Ltd Group
"The biggest factor to a successful implementation is whether your partner truly understands your business and your needs. With AFON, we've found that partner"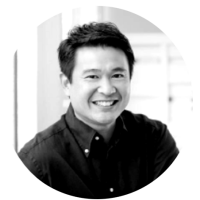 Michael Chong
Founder & Managing Director, Monopole
"After we implemented Business Central, we no longer encountered the problems with inventory management that we had before...this is thanks to the fully consolidated financial reports from it and Jet Reports, that we didn't previously have access to."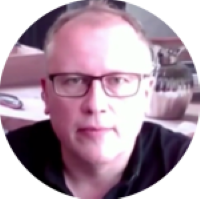 Jannich Doelby
Chief Financial Officer & Chief Operating Officer, Design Collection Denmark
New to Microsoft Dynamics 365 Business Central?
Book a time with our sales consultant to see if Microsoft Dynamics 365 is for you, or find answers to some commonly asked questions about Microsoft's Cloud ERP software in our free online guide here.