ERP Solutions for Industries
Non-Profit Organisations
Improve transparency and consistency - from improved financial management and accurate real-time reporting, to streamlined compliance for your NPO.
AFON IT's Non-Profit ERP Solution Benefits
Non-Profit Organisations face stringent compliance requirements more than most ordinary organisations. They're accountable not just to stakeholders, donors, and the Government, but to the public too. To stay compliant without overstretching limited resources, you need to overcome repetitive data entry, out-of-sync spreadsheets, poor visibility over funds and donors, and tedious budgeting.

Our non-profit industry solutions complement our ERP systems to help improve your financial management, keep your bottom line healthy, and streamline compliance. Expect benefits such as:
Robust Donor Management
Keep track of donors and donations in one place. Easily create financial reports showing them the impact of their contributions to engage them.
Simplified Fixed Assets Management
Standardise depreciation policies, monitor maintenance costs, set up asset budgets, and easily create reports on metrics like asset depreciation.
Improved Visibility Over Funds
Get the assurance of a clear audit trail of your funds' ins and outs. All transactions and their documents are stored in one central, secure place.
Accurate Multi-level Budgeting
Create accurate budgets based on a single version of financial data, downwards to single departments and campaigns. No more working off multiple spreadsheets.
Streamlined Reporting Processes
Meet reporting requirements without adding to the data entry workload. Quickly generate key reports including income & expenditure, cash flow, etc.
Robust Expense Management
Connect your ERP system with your own expense management solutions, or get one from our partners, so it's easier for your organisation to stay compliant and control outlays.
ERP Software Bundles
Grow your non-profit organisation business faster with greater compliance.
I.
Standard ERP
Choose from one of the four ERP brands:
This bundle includes business consultation, implementation, training, & post-implementation helpdesk services
II.
IT Services
Boost your ERP with IT services:
Our IT bundle has everything in our standard ERP offer, plus your pick of IT services.
III.
Reporting & BI
Create high-impact reports and visualisations easily using accurate data from your ERP system:
Our advanced reporting bundle has everything in our standard ERP offer, plus your pick of reporting / BI solutions.
IV.
e-Payment
Speed up payment processes securely with:
Agilysys Digital POS

Red Dot Payment Digital POS
AFON IT's Bank e-Payment - DBS, UOB, OCBC, HSBC, SMBC
Octopus
Raptors
E-Point
Our ePayment bundle has everything in our standard ERP offer, plus your choice of payment solution.
V.
Expense Mgmt
Speed up your expense claim and processes with:
Continia Expense Management
SAP Concur
Our Expense management bundle has everything in our standard ERP offer, plus your choice of expense management tool option.
VI.
CRM & ERP
Get greater end-to-end agility with a customer relationship management (CRM) Cloud system:
Salesforce
Microsoft Dynamics 365 CRM
Our CRM and ERP bundle has everything in our standard ERP offer, plus Microsoft Dynamics 365 CRM through our Microsoft CRM partner.
NON-PROFIT ORGANISATION INDUSTRY
"AFON's consultants provided a good customer experience for us, from the initial sales all the way to the implementation and support of the solution. I would say that AFON has a good team, and that they demonstrated good teamwork in the process."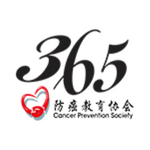 Arlinda Chen
HOD - Corporate Services, 365 Cancer Prevention Society