Huber's Butchery
Huber's Pte Ltd is Singapore's premier producer, retailer, and supplier of meat products and services. They also have a factory specialising in manufacturing and processing high-quality meat products.
Using: SAP Business One on HANA
10% Reduction in Inventory Losses
High Customer Satisfaction
The Problem
Challenges in keeping up with growing demand from their corporate and retail customers
No batch management which was key for stock control
Using two systems to manage accounting and inventory led to inconsistent data and tedious reconciliation
The Goal
Improve stock traceability and control
Reduce product wastage and losses
Have a robust system which could grow with them
Have a single, integrated system to replace their disparate accounting and inventory systems
Huber's is a family owned and operated business. They also have a simple philosophy: to offer the best value to their customers, delivered with professional yet personal service.

To do so, Huber's started searching for an integrated solution that could replace their old setup, which comprised separate accounting and inventory systems. They needed:
A robust, scalable system that could grow alongside their growth plans
A way to improve communication an quality service to their customers
A system with superior batch management capabilities for better stock control and traceability
A reliable, proven IT vendor who could ensure a smooth roll-out of their new system
After attending a seminar on SAP Business One, Huber's was convinced that SAP Business One had exactly what they needed to support them as a technology pillar for growth, and to manage their business operations from end-to-end.

For example, SAP Business One could handle batch inventory which was critical for traceability of their products. Give them a competitive advantage through SAP Business One's mobile solution, which enables Huber's to create sales orders on-the-go and retrieve customer sales data whenever required.

In addition, Huber's was impressed by AFON IT's experience and proven track record. This gave them the assurance that choosing AFON IT as their implementation partner was the right decision to make.

With AFON IT's close support and engagement, Huber's eventually upgraded to SAP HANA database. This led to even faster response time and real-time report generation in SAP Business One. In the near future, Huber's has plans to integrate the RFID platform to further improve their stock control.
"SAP Business One on HANA is able to provide the scalability to match our requirements for increased customer satisfaction, reduction in waste, and continuous growth in the future."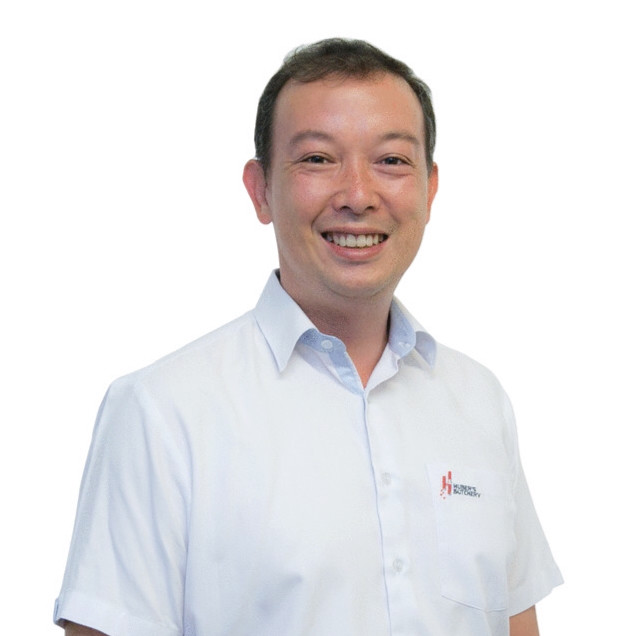 Ryan Huber
Managing Director, Huber's Pte Ltd