Kinokuniya
Kinokuniya Singapore is more than a bookstore chain; it strives to serve the local reading community better as a distinct cross-cultural hub. They boast more than half a million quality titles in Singapore alone, and many more outlets throughout Asia. Kinokuniya Singapore has been a satisfied customer of AFON IT for 20+ years.

Using: Sage 300 ERP (formerly Sage Accpac)
20+ Years of Customer Satisfaction
Insightful Management Reporting
Superior Business Visibility
The Problem
Previous vendor wasn't able to optimise Sage 300 as per set expectations
Non-optimal reporting setup and low visibility over financial performance
Lack of financial reporting tools
Poor design of charts of account
The Goal
Find a new vendor to maximise Sage 300's features
Find solutions to implementation shortfalls by their previous vendor
Redesign P/L and reporting tools
Revamp chart of accounts to enable improved quality of management reporting
In 1999, Kinokuniya Singapore needed a new software to replace their Accpac DOS accounting software, and to support their growing business requirements.

Kinokuniya chose to invest in Sage 300 (formerly Sage Accpac ERP) for its powerful financial capabilities.

Unfortunately, their original vendor didn't do a good job of implementation. Areas of weaknesses in their setup included:
Lack of financial reports, leading to poor visibility
Poor chart of accounts design
The bookstore chain selected AFON IT to redesign their entire system, including P & L and reporting tools. AFON IT also helped provide a complete, secure migration of old data to their new upgraded system.



In addition, AFON IT's consultants utilised creative workaround solutions to help Kinokuniya overcome their previous vendor's implementation shortfalls.

Kinokuniya Singapore was greatly satisfied with the outcomes of their Sage 300 investment, and until this day still remains a loyal customer with AFON IT.

"We are particularly impressed with the level of customer service and professionalism they showed during and after the project," says Toru Okudaira, Division Manager for Accounting/Finance.
"This is our [now 20+] year with AFON. The high level of professionalism and competence which AFON has shown from pre-sales to after-project completion has greatly impressed us."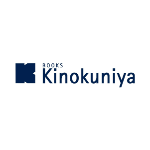 Kazuhide Momi
Accounts & Finance Manager, Kinokuniya Singapore