MAEH
Modern Asia Environmental Holdings Pte Ltd (formerly Technochem Environmental Complex and Dowa Eco-System Singapore) specialises in helping countries across South-east Asia manage their environmental waste management and recycling challenges.

Using: Sage 300 ERP (previously Sage Accpac)
10+ Years of Customer Satisfaction
Improved Flexibility of Reporting
The Problem
Legacy ERP software couldn't meet strict reporting and financial requirements of Group
Lacked robust capabilities needed to meet compliance
Reporting tools were insufficient
Lacked a reliable partner to support system transition
The Goal
Handle report customisation and export more quickly and efficiently
Integrate accounting and financial processes with Dowa Group's software
Acquire accounting capabilities at an affordable price
When Technochem joined the Dowa Group in 2009, they were required to export their financial reports into new formats that were compatible with the overseas business monitoring software used by their parent company.

This requirement wasn't easy to meet. While Technocham has been using Sage Accpac since 2006, it was not configured to be able to customise their reports so they met the new requirements. Instead, their finance staff had to manually transfer their financial data to the new format manually. This was not only inefficient, but also risked causing errors in their data.

To resolve this, Technochem selected AFON IT as their partner for a project to implement a solution that offered the flexible customisation features they would need to export their reports into the desired format. AFON IT helped Technochem upgrade their Accpac software to its newest iteration - Sage 300 ERP - and also configured it to provide not just stronger security features, but also the greater flexibility that Technochem needed to generate their financial reports in the desired format.

"AFON's expertise in Sage 300 is very helpful. I think why AFON stands out from the rest is their touch of humanity during and after deployment. Their service is different," says Samantha Liow, Financial Controller.

Samantha also shared how AFON IT assisted and supported the company when its systems were attacked by a virus in 2016. "I was very impressed with AFON during that period. Their consultant was very responsive and came over to help me, so the issue was rectified within a short span of time."

The company also sought AFON IT's assistance in 2019 to deploy the newest version of Sage 300 ERP when they merged with another Dowa subsidiary under MAEH.

For example, their accounts staff found it challenging working with multiple chart of accounts. AFON IT's consultants offered suggestions to improve their usage of Sage 300 ERP in ways that couldn't be found in standard software manuals, such as segregating by divisions.

"During that time, we were merging our accounts and had lots of groundwork to do," says Samantha.

"This gave me a peace of mind, and more time to focus on other things. For that I'm very grateful," she adds.
"What makes AFON stand out from the rest is the difference in the standard of their customer service and the level of attention they give to our business needs."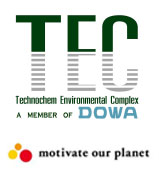 Samantha Liow
Financial Controller, MAEH