Mecpec
Mecpec Trading Co Pte Ltd distributes petroleum, fuel and lubricant products in industries such as construction, manufacturing and transportation. They're involved in large-scale infrastructure projects like Singapore's MRT network expansion, and also provide 24-hour standby services for hotels, hospitals and data centres.

Using: SAP Business One
75% Faster Month-end Closing
Significant Reduction in Time Spent Invoicing
High Time and Manpower Savings on Inventory Updates
The Problem
Unsatisfactory implementation by previous vendor meant that ERP system wasn't properly integrated with other systems
Delayed invoicing due to lack of proper integration
Inventory updates were not timely and up-to-date, resulting in reduced agility
Higher than necessary costs in time spent and manpower
SAP investment and capabilities were not as fully utilised as per original expectations
The Goal
Integrate separate business systems into a single software
Increase the level of automation to eliminate manual processes
Reduce time and manpower spent on invoicing and keeping inventory up-to-date
Improve the ability of sales staff to communicate with the customers
Implement customisations to better complement the business model
Mecpec had ambitious plans for future growth and expansion in the works. However, the company used several separate business systems, including those for helping with delivery as well as tracking fuel usage.

These systems were not set up to transfer data automatically between each other, which meant that Mecpec's personnel had to manually input invoices and pricing, before transferring data from one system to another.

Not only did this incur a high cost in time and manpower, it also meant that the company's invoices were often late, and its inventories were not always kept up to date. And as Mecpec continued to grow, the problem grew worse as it also meant they had an increasing number of entries to be made, and more stock to keep track of.

To automate their manual invoicing and stocktaking processes and enable their expansion plans to go fotward, Mecpec decided to implement an ERP solution. After considering several options, they chose to implement SAP Business One.

However, the implementation project did not achieve all of Mecpec's goals, as their business systems weren't fully integrated with SAP Business One. This meant data was not being shared between the various systems, which was the point of the project in the first place.

Mecpec also realised that in order to bring out the full potential of Business One, they needed a partner with the expertise to implement the necessary upgrades for the ERP software.

As AFON IT is an award-winning SAP Gold Partner and boasts a proven track record of ERP implementations for organisations like theirs, Mecpec decided to engage AFON IT as their partner to integrate their business systems with SAP Business One.

AFON IT also provided the customisation that Mecpec needed to complement their business processes, such as a custom-built fuel pricing table which enabled seamless pricing and automated invoice generation for their sales team, and digital reporting dashboards that tracks sales, inventory and KPIs.

"AFON has been very responsive and helpful in customising the system to suit us, as well as training our team of 15+ users," said Dawn Oh, Director of Administration and Finance in Mecpec Trading Co. Pte Ltd.

With the successful integration and customisation of SAP Business One to best complement Mecpec's processes, the business has successfully eliminated manual processes and seen a reduction in errors and time spent invoicing, and their monthly financial closing period has been shortened from two weeks to four days.

More importantly, while there remains more work to do in order to fully automate every department in Mecpec, the business is now equipped with a flexible digital platform that can scale in line with their growth in the long term.
"Moving from manual paper-based processes to one central digital platform has boosted efficiency right across the business. For example, closing off the monthly accounts previous took 2 weeks, but with SAP Business One it's all finalized in a few days."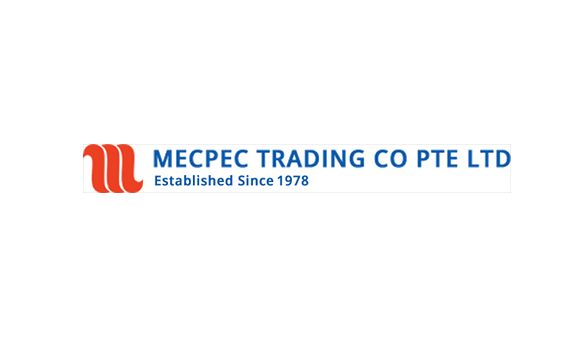 Dawn Oh
Director of Administration & Finance, Mecpec Trading Co. Pte Ltd