Previously, we recommended 10 popular leadership and self-improvement books that finance leaders like yourselves should read for the sake of self-improvement.
Cultivating a reading habit will stand you in good stead in the long run, for learning never really ends. And it will also help you to become a better thinker, as well as a better leader.
As none other than Bill Gates himself would say;
"Reading is still the main way that I both learn new things and test my understanding."
Here are 10 more books on leadership and self-improvement; you'll find that they'll offer useful and interesting information on how to carry out your role more effectively. To add these books to your reading list, click on the link in each heading to learn more.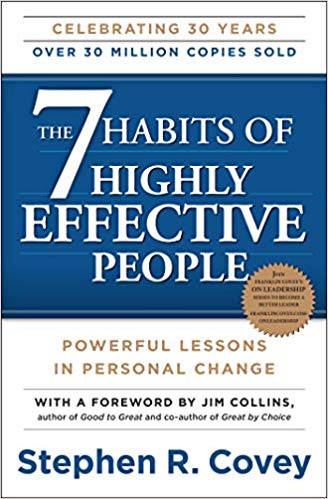 Image Source: Amazon

A classic read that has been around for more than three decades, The 7 Habits of Highly Effective People continues to hold true even to this day. This is due to one simple fact; they work, as has been proven by million of people who have been influenced by the book to be their best selves at work and at home.
In this New York Times bestseller, Stephen Covey presents a principle-centred approach for solving problems in both the personal and professional spheres. Through penetrating insights and anecdotes, Covey reveals a step-by-step path for living with fairness, integrity, honesty and human dignity – giving us the security to adapt to change, and the wisdom and power to take advantage of the opportunities that result from it.
With millions of copies sold and recognised as the #1 Most Influential Business Book of the Twentieth Century, the 7 habits have long been ingrained into the consciousness of effective people, and financial leaders like you can stand to learn from them;
Be Proactive
Begin with the End in Mind.
Put First Things First
Think Win/Win
Seek First to Understand, Then to be Understood
Synergize
Sharpen the Saw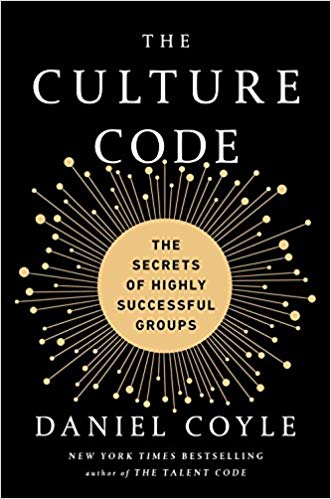 Image Source: Amazon
A finance leader is only as good as the team he has built around himself, and a team with a culture of success can accomplish things that are simply astounding. Building such a team is easier said than done, but The Culture Code: The Secrets of Highly Successful Groups is the perfect roadmap for creating an environment where innovation flourishes, problems are solved, and expectations exceeded.
In this book, Daniel Coyle takes a look inside some of the world's most successful organisations, which include such shining examples as the U.S. Navy's Seal Team Six, IDEO, and the San Antonio Spurs professional basketball team. He identifies three key skills that generate cohesion and cooperation, and explains how diverse groups learn to function as a singular entity.
Coyle draws on many more examples in The Culture Code to present strategies that trigger learning, spark collaboration, build trust, and drive positive change, while at the same time illustrating what not to do, common pitfalls, and how to reform a pre-existing toxic culture. Whatever the size of the group or the goal, this book will teach you the principles of cultural chemistry that can transform a disparate group of people into an effective team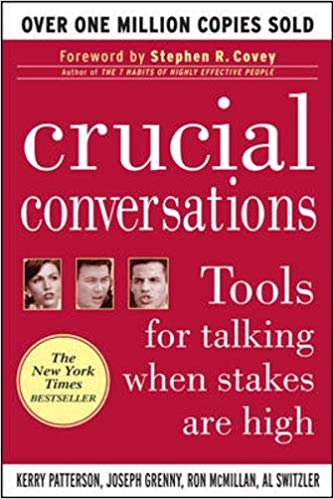 Image Source: Amazon

Finance leaders who want to know how to handle difficult conversations with a cool head could benefit greatly from this book.
Conversations can suddenly turn heated with no warning, and it is important to know how to get your point across without escalating the situation and making things worse. In Crucial Conversations, the authors will teach you how to;
Prepare for high-impact situations with a six-minute mastery technique
Make it safe to talk about almost anything
Be persuasive, not abrasive
Keep listening when others blow up or clam up
Turn crucial conversations into the actions and results you want
With this book, you will learn how to communicate best when it matters most, and achieve the positive resolutions you are aiming for. The skills you'll learn in this book will be applicable not only to your career as a finance leader, but also to your personal life and the people in it as well.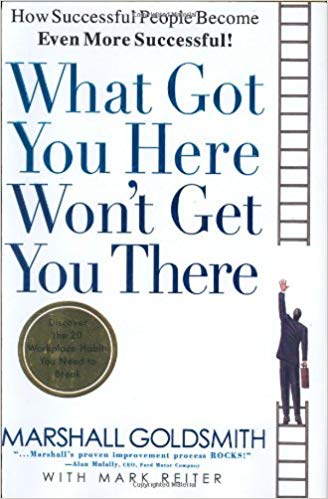 Image Source: Amazon

You may be one of the finance leaders who are naturally ambitious, and looking to reach the pinnacle of your career path. If so, it's important to keep in mind that What Got You Here Won't Get You There.
Executive coach Marshall Goldsmith demonstrates in this book that although there is no shortage of intelligent, skilled and charismatic men and women who have worked hard to reach upper management, only a few of them ever achieve this goal – and it is subtle nuances, small "transactional flaws" performed by one person against another that makes all the difference.
To avoid accruing negative perceptions by others that can end up obstructing your career trajectory, you'll want to read this book and find out what sort of behaviour leads to them, and how easy it is to actually change these behaviours.

Image Source: Amazon

The standard means of motivating employees in the workplace revolves around rewards such as pay, perks, and other benefits like these – in other words, the carrot-and-stick approach. But according to Daniel H. Pink, that's a common mistake.
In Drive: The Surprising Truth About What Motivates Us, Pink lays out his argument that the secret to high performance – whether at work, school or even at home – lies in the deeply human need that everyone has to direct their own lives, learn and create new things, and do better by themselves and the world.
With this book, you can find out what the three elements of true motivation – autonomy, mastery and purpose – really are, as well as techniques you can utilise to apply to yourself and your team.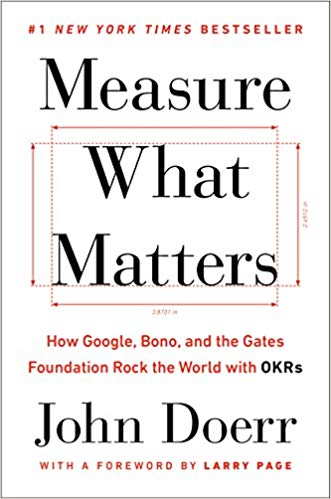 Image Source: Amazon

John Doerr may not be a household name, but if not for him, Google may not have ever become the tech giant we know it as today.
In Measure What Matters, Doerr introduces the concept of Objectives and Key Results, or OKRs. First discovered in the 1970s when he was an engineer at Intel under the legendary manager Andy Grove, Doerr later introduced the concept to more than 50 companies (including Google), and through this helped tech giants and charities alike exceed all expectations.
With this book, finance leaders like yourself will learn how to make tough choices on priorities, how to fail fast by pulling the plug on losing propositions, and most important of all; how to collect timely and relevant data to track progress – to measure what mattered. With this knowledge, you can help your organization aim high, move fast, and excel beyond all imagination.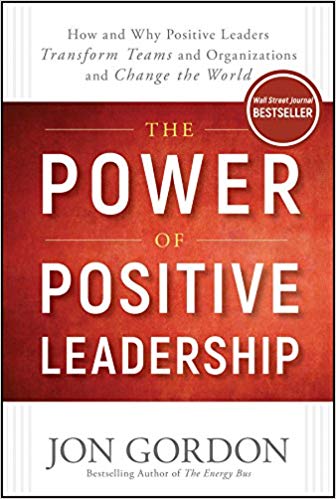 Image Source: Amazon

As a finance leader, you will have faced numerous obstacles, negativity, and tests every day in your career, and it can take some real effort to keep your chin up. According to author Jon Gordon, this is precisely why positive leadership is so essential.
In The Power of Positive Leadership: Strategies for Extraordinary Performance, you will find a comprehensive framework on positive leadership that comes with proven principles, compelling stories, practical ideas and practices that will help you embrace the role of a positive leader.
And being a positive leader is the key to building a connected and committed team, unite your organisation, and achieve excellence and superior results in adverse times.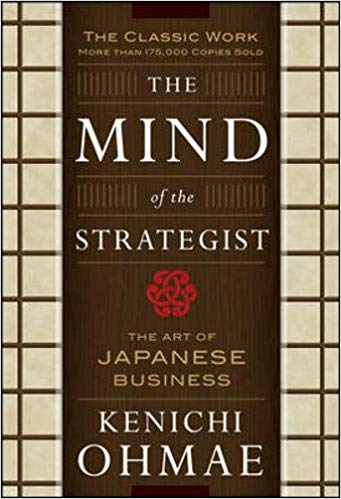 I
mage Source: Amazon

The success of the most prominent Japanese businesses is the result of vital thinking processes and planning techniques. In The Mind of the Strategist: The Art of Japanese Business, Kenichi Ohmae – voted by the Economist as "one of the world's top five management gurus" – reveals what they are, and why they work.
In this classic book about management strategy, Ohmae provides numerous case studies of strategic thinking in action, and weaves a compelling account of global business domination that stood the greatest of the Japanese companies in good stead.
From this, you can take inspiration from these case studies to apply bold, imaginative thinking and solutions to your own organisation, and take it to new heights as well.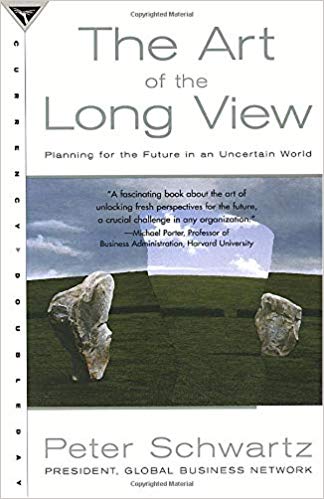 Image Source: Amazon

In an increasingly uncertain world, trying to make plans for future scenarios may seem like an increasingly hopeless endeavour. For professional scenario planners and laypeople alike, it is the intangibles – our hopes and fears, our beliefs and dreams – that increasingly affects us all, and we need new tools to adequately take them into account.
In The Art of the Long View: Planning for the Future in an Uncertain World, you will be introduced to the "scenaric" approach. It is a proven toolkit for visualising different kinds of futures and preparing for them, as demonstrated by organisations who have made use of the approach such as the White House, BellSouth, PG&E, and the international Stock Exchange.
As a finance leader, you will be able to make good use of the tools provided by the "scenaric" approach, in the course of developing a strategic vision for your organisation even in today's uncertain times.
Image Source: Amazon
In today's knowledge-based economy, organisations increasingly thrive (or fail to do so) based on how well small teams within these organisations produce value for the customers. And to do so, organisations – and the teams they are made up of – need to be able to learn new and effective methods of carrying out work.
However, many factors account for the fact that teams often fail to learn naturally – interpersonal fear, irrational beliefs about failure, groupthink, power dynamics and information hoarding amongst others. In this book, Amy C. Edmondson shows how finance leaders like yourself can build teams that learn, through practical management strategies. In Teaming, Edmondson;
Presents a clear explanation of practical management concepts for increasing learning capability for business results.
Introduces a framework that clarifies how learning processes must be altered for different kinds of work.
Explains how Collaborative Learning works, and gives tips for how to do it well.
Includes case studies on Intermountain Healthcare, Prudential, GM, Toyota, IDEO, the IRS and both Cincinnati and Minneapolis Children's Hospitals amongst others
Through this book, you can learn how to use practical management strategies to help your organisation realize the benefits of both success and failure. By building teams that learn, you can eventually make organizational learning happen, and help your organisation thrive in the knowledge economy of the 21st century.