11 March 2014 : At the SAP Partners' Awards night, AFON won the SAP Business One ERP Partner of the Year Award. This is the 5th time, that AFON has won this Award, having won it in FY 2008, 2009, 2010 and 2011.

On this same evening, we also won the Highest Achiever Award in 2013 for SAP Business One in South East Asia.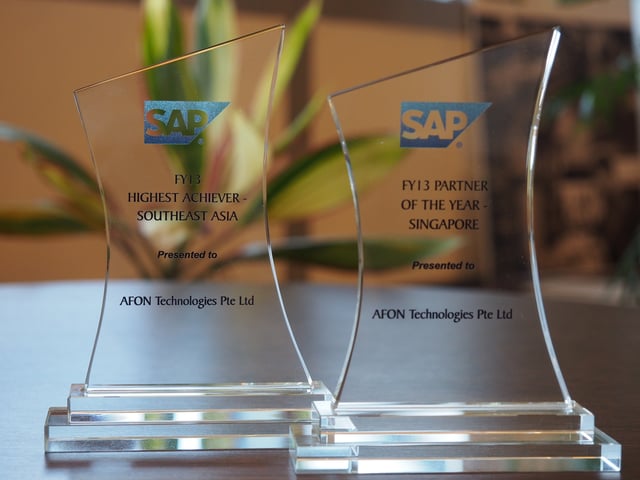 These awards are given only once a year to the best performing SAP Business One ERP partner in terms of :
Sales performance and success stories
Customer / Partner experience
Technical competency and resource capabilities
Engagement and commitment to Partnership with SAP Business One
This indeed is a great honour and recognition of our SAP Business One team's commitment, focus, and consistency over the years.

We thank our customers for believing in us, our team for their dedication and commitment in serving our customers and SAP for their encouragement and support.