In a previous blog post, we've covered several reasons why digital transformation is important for SMEs in the pharmaceutical industry.
Here's A Refresher Of The Best Tech Tips For Pharmaceutical SMEs For Boosting Inventory Management And Compliance
These include the need for pharmaceutical SMEs to achieve full visibility into inventory and material management processes to minimise costs, and to ensure regulatory compliance by maintaining consistency in the management of their drug recipes, meticulously tracking historical data, and monitoring batches of products at every stage.
Only by successfully resolving these unique industry challenges can your SME maintain its competitive edge against its rivals, while maintaining compliance to the strict regulations that govern the pharmaceutical industry.
And to address these sector-specific challenges in one go, an ERP software is the ideal choice of IT solution to implement in your SME.
That's because an ERP software boasts a comprehensive range of features and functionalities that integrates the data from all of your business processes, and gives you the single source of truth in real-time that you need to make informed business decisions promptly.
In this article, we'll take a look at some examples of the benefits that pharmaceutical firms around the world have gained with the implementation of an ERP software.
Achieving Real-Time Visibility Into Key Business Functions
Every business in the pharmaceutical industry has to handle a substantial amount of data produced by its back-end processes, which include not just standard business functions such as order and inventory tracking, but also sector-specific processes such as recipe and document management.
This means that for your pharmaceutical SME to carry out its day-to-day operations effectively, it must be able to achieve full visibility into its business processes in real-time.
But if your SME is still relying on business software which are not able to transfer data with each other automatically, you may find that your employees are stuck having to carry out manual data entry and transfer between disparate systems.
This will lead to delays when it comes to generating reports, compromising your visibility into the back-end processes of your SME such as inventory, manufacturing, and quality control amongst others. You may also find it harder to identify issues with these processes, and preventing you from resolving them promptly.
Overview of SAP Business One Inventory and Purchasing Control

To overcome this, you need a solution that can integrate all of your business software, and uniting all the data generated by these systems into a single source of truth. ERP software is designed specifically to fulfill this role, and implementing such a solution in your pharmaceutical SME can greatly boost the efficiency of your back-end processes.
Take the example of Pasture Pharma, which sought a replacement for their accounting software as the business began encountering issues that came with the growth in the scale of its operations and transactions.
As their point-of-sale (POS) could not be integrated with their existing accounting software, Pasture Pharma's staff had to manually capture sales data in their accounting software. Their dispensing system also required their staff to manually invoice their customers.
Since both processes had to be carried out with manual data entry, Pasture Pharma encountered inaccuracies in the data processing and delays in their customer service efforts. To integrate their business systems and eliminate the manual work, the business replaced their accounting software with SAP Business One.
With the implementation of the ERP software, Pasture Pharma integrated both their POS and dispensing software, allowing them to easily handle millions of records and transactions, and attain full visibility into their key business functions with real-time generation of reports.
If You'd Like To Learn More About The Full Story For Pasture Pharma, Click Here To Read On.
Maintaining Compliance With Industry Regulations
Businesses in the pharmaceutical industry face a business challenge that's particular to their sector; stringent regulations which they must remain in compliance with, in order to stay in business.
In Singapore, SMEs such as yours will have to ensure that your products stay compliant with the regulations under the relevant category of health products, as laid out by the Health Sciences Authority (HSA).
To ensure the safety of consumers, the HSA will regularly update rules and regulations every year. To account for and manage the evolving regulatory requirements, your SME will need to implement a solution that is flexible and capable of adapting accordingly.
An ERP software can provide your pharmaceutical SME with the features it needs to maintain compliance with regulations, such as First Expired, First Out (FEFO) inventory management, quality control (QC), and batch tracking of products at every point in the supply chain.
And with its ability to integrate separate business systems and unify the data from the processes of every business function, an ERP software can deliver the data integrity that a pharmaceutical SME needs to be certain that it's maintaining regulatory compliance in all aspects of its business.
For example, Pharmax successfully streamlined their compliance with CFR Title 21 from the U.S. Food & Drug Administration (FDA) with their implementation of SAP Business One, utilising the high levels of data integrity that the ERP software can provide.
Transitioning To A Dual-Focus Business Model
While many businesses in the pharmaceutical industry used to centre their business models purely on research and development (R&D), many SMEs like yours are moving away from it and towards a dual-focus model that also emphasises marketing and sales.
However, if your pharmaceutical SME is to achieve success with the dual-focus model, it needs a better understanding of the best ways of maintaining customer relationships, increasing its mind share amongst consumers, and improving upon the efficiency of its sales operations.
This means you'll need a solution with customer relationship management (CRM) functionalities which can help your business perform market analysis, execute multi-channel campaigns, get into productive partnerships with physicians, and acquire a greater proportion of mindshare in the market.
And while a dedicated CRM software would provide the tools your pharmaceutical SME needs to pursue a dual-focus business model effectively, many ERP software can also provide the same CRM features and functionalities on top of its other features as well.
This can be seen in the case of BioDeal, a drug manufacturing company which implemented SAP Business One to gain invaluable insights into its customers. By capturing the relevant data about the purchasing histories and preferences of their customer base, the pharmaceutical manufacturer is empowered to make informed decisions about their finance, sales and production processes.
Maintaining A Positive Public Perception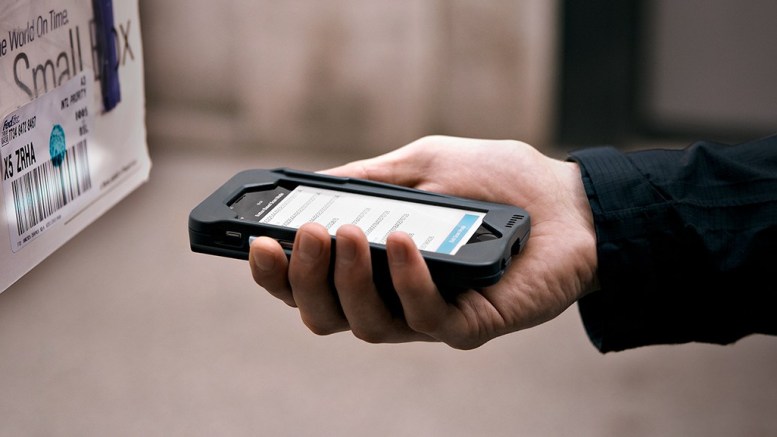 Get a solution that enables automation such as barcode scanning or RFID technology.

In the pharmaceutical industry, businesses are more affected by their reputation than in other sectors for very good reason, as accidents or other adverse events concerning their products can often prove to be the difference between life and death for their consumers.
Because of this, it's especially important that the public perception of a pharmaceutical SME like yours is as a trustworthy brand which produces quality products.
Part of maintaining trustworthiness in the public eye is ensuring that your SME has the ability to trace your products at any point in the supply chain, so that it can respond promptly and effectively should a recall be issued on said products by regulatory bodies such as the HSA.
This requires a solution that provides batch or lot tracking functionalities to your business, preferably compatible with technology that enables automation such as barcode scanning or RFID technology.
For example, Centroflora – a company involved in both the food and pharmaceutical industries – had a fundamental need to improve the traceability and safety of its products, and implemented SAP Business One to track its manufacturing processes from start to end.
This enabled the manufacturer to put in place a robust, auditable manufacturing process that provides full visibility of its products along the supply chain not just to the business but also its customers, which boosted the business's credibility greatly amongst its customer base.
ERP Software Solves Modern Day Challenges Of The Pharmaceutical Industry
To meet the business challenges of the modern pharmaceutical industry, SMEs in the industry must be able to achieve full visibility into their operations, maintain compliance with evolving industry regulations, transition to a dual-focus business model, and maintain a positive reputation in the eyes of the public.
These challenges impose a greater demand on the resources of pharmaceutical SMEs like yours than before, and makes it necessary for your business to acquire a solution that can make it much easier to resolve them.
A full-featured ERP software like SAP Business One achieves this by integrating your business functions to give you the single source of truth you need for full visibility into your business.
It also comes with the requisite features and/or can be integrated with the relevant third-party extensions to tackle challenges that are particular to the pharmaceutical sector.
To learn more about how SAP Business One is the ideal ERP software to help you take the next step in digitally transforming your pharmaceutical SME, click on the banner below to learn more.