We're excited to share insights from a recent CXO roundtable discussion that we ran, featuring three thought leaders in the private equity & venture capital and technology space in Singapore.
Held in collaboration with Oracle-NetSuite, Hash Innovations, and Her Entrepreneur, the breakfast event saw our expert panel discuss some of the critical challenges facing fast-growing businesses, including due diligence best practices, the importance of building robust finance processes, and the right time to implement new solutions.

As markets continue to evolve at an unprecedented pace, staying ahead of the curve and knowing how to adapt your business strategy is essential for success. Whether you're a business owner, a CXO, or a startup founder, this roundtable discussion is packed with valuable insights that can help you take your organisation to the next level.
Quick recap of the CXO Leaders Breakfast held on 7th Feb 2023 - in 30 seconds!
So, let's dive in to meet the panelists and three key highlights from our "Revolutionising Finance Transformation For Successful Business Scale-up" roundtable.
Chieh Suang (left) opening the discussion as moderator, with other 3 seated panelists
Moderator - Khor Chieh Suang:

VC & PE practice lead for Asia at Oracle NetSuite, with focus on partnership with VC and PE partnership. With 18 years of experience working with startups of various stages in Southeast Asia, Europe and US, she is well-versed in early-stage investment transactions and post investment work to help startups scale up within their own market and across Southeast Asia.






Panelist - Joseph Thia: Director at Alvarez & Marsal's Global Transaction Advisory Group, and

expert in advising businesses with in-depth financial due diligence for M&A transactions and equity investments. His career spans from auditing (EY) to advisory roles in M&A and investment. While at Corporate VC at Burda Principal Investments, Joseph was CFO at Hmlet and Rukita - fast-growing businesses backed by Sequoia Surge.






Panelist - Todd Tilton: Group FC at XCL Education Group, a TPG Capital and Temasek backed company. The former CFO of A-Star-Education Holdings Group, as well as Stamford American International School, Todd had worked closely with key management through fundraising, mergers, and integrations of new business units in the education space.


Panelist - Kate Aviso: Solution consultant at Oracle-NetSuite, Kate specializes in digital transformation of businesses and has more than 12 years of experience working with various businesses to design and improve their business processes. She helps companies put the right system and process in place, to be able to drive data-driven business decisions.
1. The Best Way To Handle Due Diligence
Chieh Suang (left) with Joseph (right) answering the questions posed.
Moderator: You've been in the shoes of both a startup operator, as well as an investor, and now you're handling due diligence on transactions. What were some of the common issues you spotted when doing due diligence?
Joseph: The most common issues are accounting errors committed by overwhelmed and tired finance teams, which is a sign that there isn't a good process or system in place.
The time needed for the finance team to verify data points or DD requests is another thing to look out for, because as the volume of items that need to be clarified builds up and requires more time to resolve, the lower the confidence level of the investors in your business.
Ideally, your auditable financial accounts, finance leaders, finance operations teams, and the financial data itself should come together to tell a congruent story, based on internal processes and performance.
Moderator: You've seen through many mergers and acquisitions, as well as investments into smaller entities. Any advice on how a company can prepare themselves well for due diligence?
Todd: Help your team set up good processes, or acquire good systems beforehand. It's too late to do so once you're at the point of DD, because your finance team will be snowed under with DD requests and finance operations. This means you'll need additional resources if you want to switch systems later on.
2. How To Build A Solid Finance Process
Todd Tilton (right) and Kate Aviso (far) engaged in panel discussion.
Moderator: Several of our clients have also gone through successful M&A processes. How does NetSuite help our clients prepare for M&A?
Todd: We have helped several clients on the acquisition side. It's sometimes too much to try to improve reporting for an entire group. So it's best to focus on business units (countries) in your organisation that are the biggest revenue contributors, and you can phase the implementation to other smaller units later on.
Moderator: As a seasoned CFO, what are some of the challenges that companies typically faced as you scaled into multiple countries and entities? What are some advice would you have on how to build a good finance process?
Todd: Focus on people above all else. Get the right people with integrity, and understand their culture. It's easier to get people to change their processes, thinking and system, once you're connected to them.
3. The Right Time To Implement A New Solution
Moderator: I remembered when you decided to go with NetSuite, even when the startup you were at had just received Series A funding. Why did you decide to do it at such an early stage?
Joseph: That's because my startup was already seeing high transaction volumes, even at such an early stage. Because of this, we needed to adopt a proven, highly-scalable system to manage our transaction volume early on.


Don't decide not to implement a solution just because your company is at an early stage. Look at your transaction volume as well. A business model with a high transaction volume will need to adopt a good, scalable system much earlier.
Moderator: When is the right time to get a software solution?
Kate: You should always have a solution, even if it's a simple one. Avoid doing your accounting on Excel.
Like Joseph mentioned, it's probably the right time to implement a new solution if your finance team is stressed out and overwhelmed by their workload. Look for one that fits your needs for at least the next 3-5 years, and is also modular and scalable. That way, you can add new functionalities as needed as you go along, and not have to buy everything upfront.
It's Never Too Early To Consider A Financial Management Solution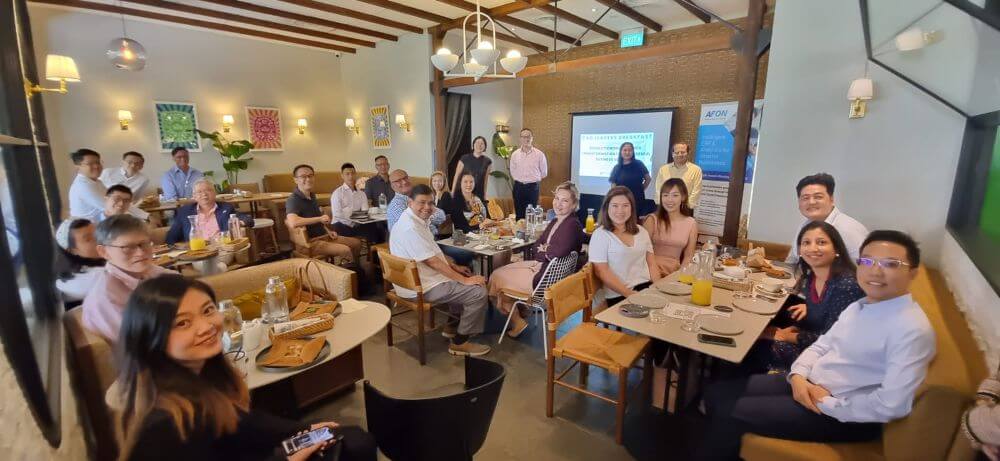 What our three speakers agree on in the Roundtable discussion, is that just because your business is in its early stages doesn't mean it's too soon to consider implementing a robust financial management solution like Oracle - NetSuite ERP.
If your finance team is struggling with their workload, and your business has a large number of transactions to handle even early on, it's a good idea to implement a solution early on, and build the effective financial management processes that will stand your business in good stead from the very beginning.
We hope that this summary of our Roundtable discussion has given you some useful insights, especially when it come to whether you should implement a financial management solution for your own business.