As the digital age unfolds, finance teams in businesses like yours are increasingly leveraging on cloud-based software tools to revolutionise how they plan, budget, and forecast.
This shift is driven by the increasing recognition that generating actionable insights from your business data in real-time is the key to driving viable business plans for the following fiscal year, budgeting for those plans effectively, and forecasting with greater accuracy than before.
In this blog post, we'll explore some of the ways in which cloud-based software has enhanced the PB&F process. We will also take a look at some of the most popular software for PB&F in the market today, and the unique selling points of each of these software products.
Why Should You Choose A Cloud-based Solution For Planning, Budgeting and Forecasting?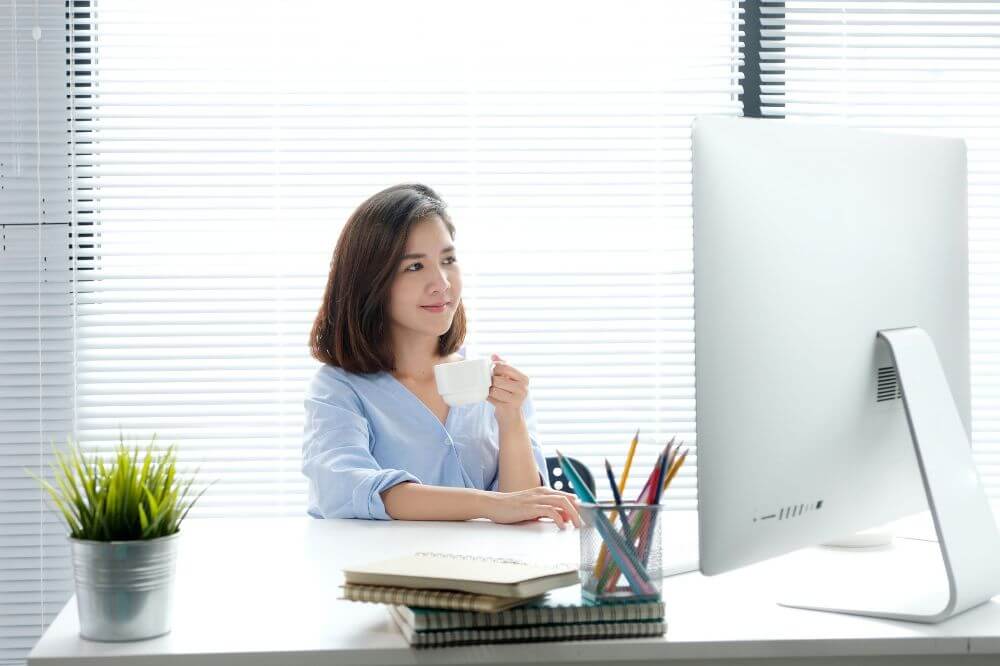 Here are some reasons cloud-based solutions are increasingly preferred for planning, budgeting, and forecasting;
Accessibility
A cloud-based financial planning software can be accessed from anywhere, anytime as long as an Internet connection is available. This greatly facilitates collaboration between team members in your finance function tasked with PB&F processes, especially if they're on a remote or hybrid work arrangement.
Automation
Cloud-based planning and budgeting software often come with automation features that streamline repetitive tasks, reducing manual effort and minimizing errors. This reduces reliance on manual data input and reconciliations, which improved overall control and minimises human errors, reducing the need for human oversight and intervention.
Integration
Some cloud-based planning and budgeting software can be easily integrated with other cloud-based solutions, such as cloud ERP software. This ensures seamless data flow, and consistent access to the most up-to-date data circulating within your business.
Because all planning, budgeting and forecasting data are centralized in the cloud-based solution, you get a single source of truth that's updated in real-time, ensuring version control so your stakeholders will never be working with obsolete information.
Enhanced Collaboration
Makes data accessible in real-time to all stakeholders, who are connected in a single environment, streamlining data collection. Accessibility boosts participation and accountability, making it easier for FP&A to get meaningful input and engagement from operational managers. Increased collaboration promotes greater trust in the process.
Top Cloud Solutions For Planning, Budgeting And Forecasting
Based on the customer ratings from top independent review sites on the Internet, here are five of the top cloud-based tools designed to help your business with its PB&F processes.
1. NetSuite Planning and Budgeting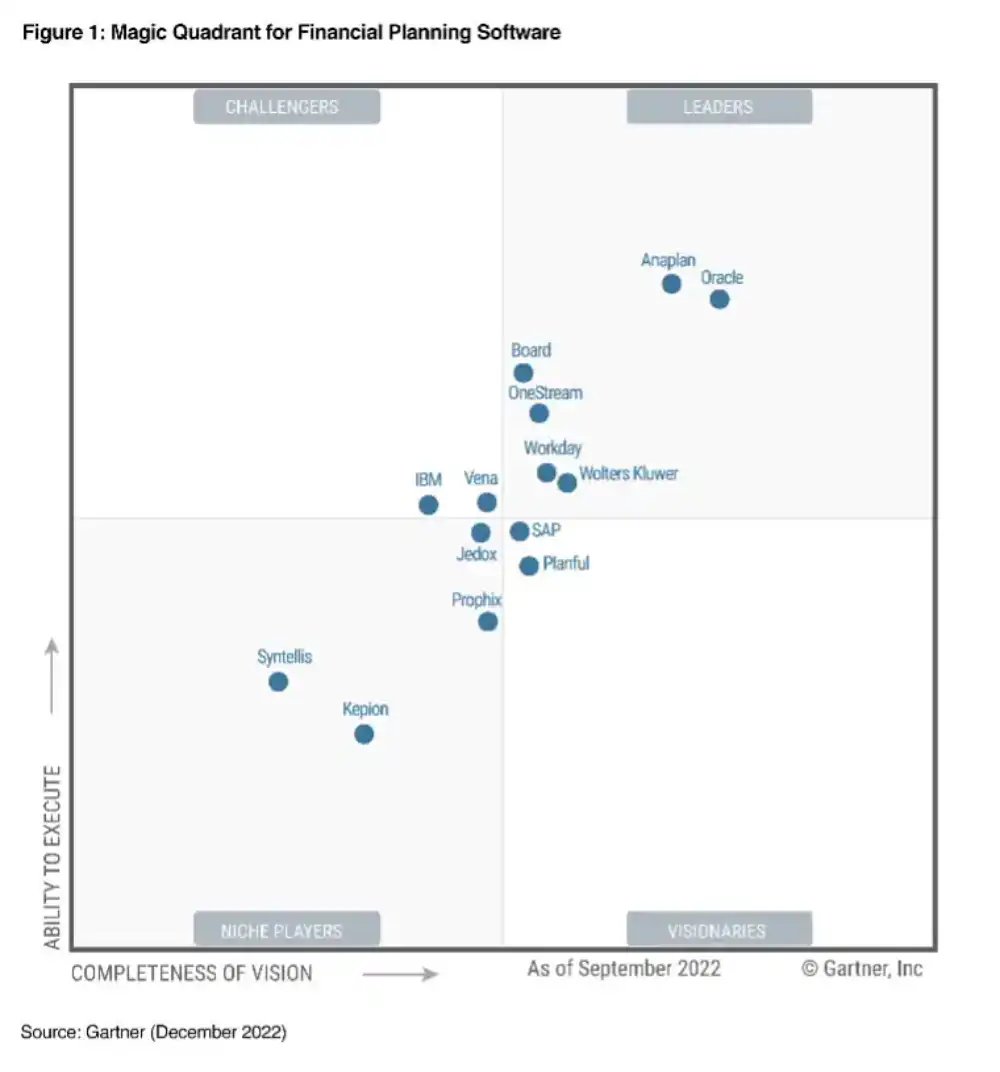 Magic Quadrant For Financial Planning Software; Source: Oracle
In 2022, Oracle was named a Leader in Gartner's Magic Quadrant for Financial Planning Software for Oracle Fusion Cloud Enterprise Performance Management (EPM). NetSuite Planning and Budgeting (NSPB) shares many of the Oracle EPM Cloud infrastructure, and also comes with common components and tasks.
Because of this, NSPB is an ideal choice of financial planning software for your business to invest in, especially if it's already operating on Oracle NetSuite. Designed to integrate and work seamlessly with the cloud ERP software, NSPB draws upon NetSuite's database to retrieve financial data unified throughout the whole of your business in real-time.
With this data, NSPB generates actionable insights through its robust dashboard and reporting capabilities, giving your finance function the most up-to-date financial data for your business planning and budgeting processes.
NSPB also provides a single environment through NetSuite for your key stakeholders, which centralises all of your financial forecasting data to provide a single source of truth for their planning and budgeting work. This eliminates any data silos in your PB&F processes, as well as any version control issues that comes with planning and budgeting only on spreadsheets.
That said, NSPB's Smart View for Office feature also allows you to use Microsoft Office applications such as Excel, Word and PowerPoint for handling your data. This enables your finance function to keep onusing Excel spreadsheets for planning and budgeting if they prefer, while still enjoying the benefits that NSPB offer.
Why Is NetSuite Planning And Budget A Better Way To Budget? Find Out More About The PB&F Tool Here.
2. Workday Adaptive Planning (formerly Adaptive Insights)
Workday Adaptive Planning Demo On Ad-Hoc Reporting; Source: Workday
A financial planning and reporting tool for businesses of all sizes, Workday Adaptive Planning distinguishes itself by integrating artificial intelligence (AI) and machine learning (ML) technologies at its core.
It offers automated financial budgeting and forecasting capabilities, robust financial and management reporting, and is designed to integrate easily with third-party products such as Salesforce to enhance its utility and flexibility.
Workday Adaptive Planning is known for its high adaptability, with an active planning process which makes every individual in the business a stakeholder, keeping the business as a whole agile and adaptable to shifting business conditions.
It's also known to be easy and cheap to implement, and comes in several baseline versions which come pre-built or pre-customised for specific industries to further facilitate implementation.
Workday Adaptive Planning also comes with a web-based, Excel-like interface with drag-and-drop functionality that will be familiar for finance functions used to Excel spreadsheets, while enabling them to load data directly from spreadsheets into the Adaptive budget template, and generate highly-customisable dashboards and reports.
3. Budgyt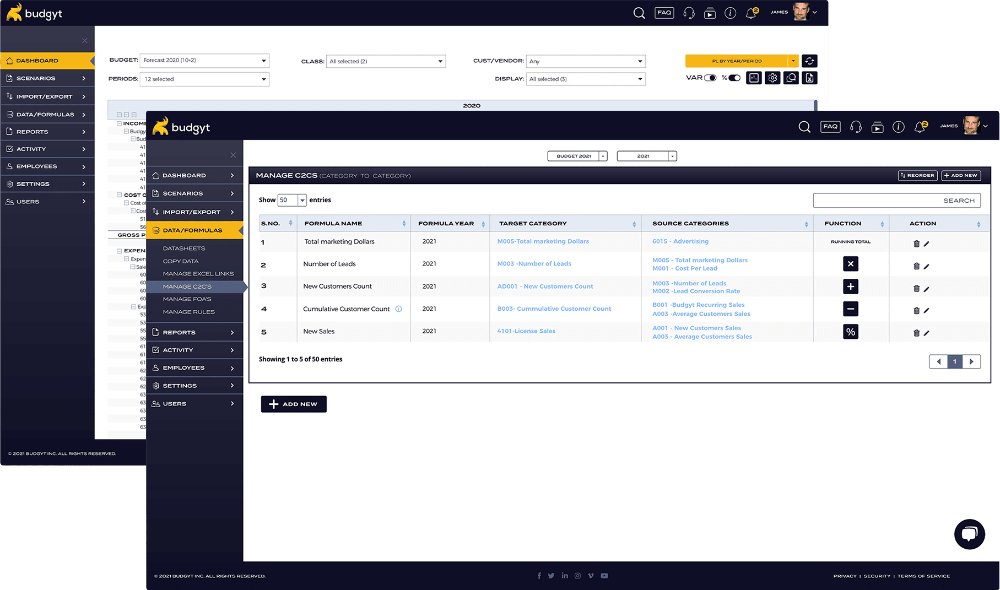 Gain full visibility, with drill-downs details available, with Budgyt; Source: Budgyt
A fully cloud-based software, Budgyt is designed for both multi-department budgeting as well as zero-based budgeting, which helps businesses like yours keep track of your finances even across different teams or departments.
Thanks to a user-friendly platform design, Budgyt is known for being very accessible to end users with varying levels of technical expertise. It also facilitates collaboration with its cloud-based design, allowing multiple end users to cooperate on the budgeting process simultaneously.
Budgyt also comes equipped with built-in reports to provide instant answers and insights to your finance team into your business's current financial status, and it also designed to streamline the workflows of multiple departments in your business to enhance overall efficiency and productivity.
4. Anaplan
Utilizing Anaplan for connected planning; Source: Anaplan
One of the most robust and flexible budgeting and planning solutions available in the market today, Anaplan comes with proprietary Hyperblock™ technology which provides sophisticate modelling capabilities. If your business has a complex structure, and need to build models that reflect the unique planning needs that come with them accordingly, Anaplan is ideal for that purpose.
It is also designed to centralise your business's operational data from multiple systems in real-time, across all departments. This makes Anaplan a good choice for businesses which need to consolidate their PB&F processes onto a single platform.
Although it's also very adaptable and highly customisable for specific business needs, Anaplan is most ideal for larger enterprises with strong IT teams and significant resources available for an implementation project, as implementation of Anaplan can be more difficult and time-consuming than other options. Still, the robust budgeting and forecasting capabilities that Anaplan brings to the table more than makes up for it.
5. Planful (formerly Host Analytics)
Overview of Planful's Dashboard; Source: Planful
Used by more than 1,000 customers globally, including by well-known brand names such as TGI Friday's and 23andMe, Planful is a cloud-based financial performance management software with core functionalities for PB&F, management reporting, and analytics.
It's easy to implement and deploy, with a nice set of out-of-the-box features that do not require heavy customization. Planful also offers excellent integration with Excel, which greatly simplifies the planning and reporting process for end users who are used to working with the Microsoft Office app.
In addition, Planful is user-friendly and accessible to many end users, without requiring extensive coding knowledge. It's also known for good customer service which is highly receptive to feedback, and thus provide an overall positive user experience.
This makes Planful ideal for FP&A teams which are looking for solutions that can enhance their efficiency and productivity levels, across the end-to-end FP&A process.
Cloud-based Software Is The Future For PB&F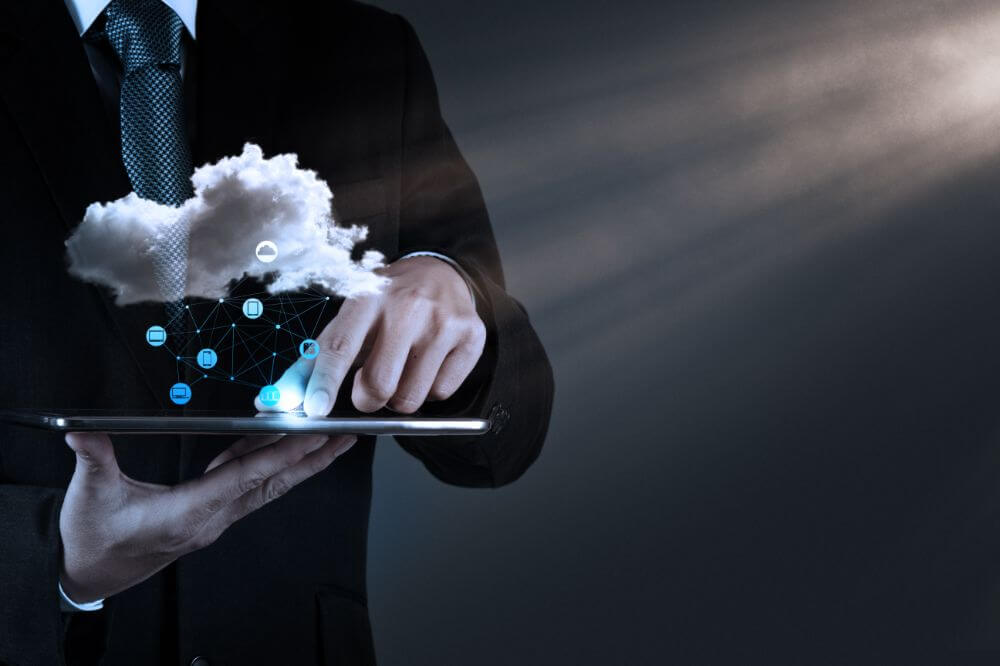 Transitioning to a financial management software, especially one of the cloud-based variety, can offer significant advantages for your business over the traditional way of carrying out PB&F processes on Excel spreadsheets alone.
These cloud solutions can make your PB&F processes much more accessible to your finance function, automates away the repetitive and tedious tasks, integrate with other systems in your business to unify your financial data, and facilitate collaboration between finance team members while they carry out these PB&F processes.
And there are many highly-rate cloud-based financial management software in the market today, each of which offer certain key features and unique selling points which might make them more or less suitable for the unique PB&F needs of your business.
For example, if your business is already using Oracle NetSuite, it only makes sense to go with NetSuite Planning and Budgeting for the ease of integration it offers with the cloud ERP software.
To find out more about how NSPB can help your business plan and budget better than before, click on the image below to learn more about what it brings to the table for you.