The COVID-19 pandemic may have impacted the economy on an unprecedented scale, but it's a strong reminder of how external events like these can affect the fortunes of businesses like yours.
To navigate the challenges that such turbulent times bring, FinTech firms like yours need full visibility into business data (such as financial, customer, and employee data) to make informed decisions.
This cannot be achieved if your business data is isolated in data silos, as it means your employees would not have access to the full picture of your business operations.
And without this full picture, they would be unable to coordinate and collaborate effectively just when it's more important than ever to do so.
On the other hand, by giving your employees a unified set of data to work off of, they can cooperate with greater cohesion and fewer misunderstandings, while keeping you up-to-date with the status of your business processes at all times.
But what can you do to break down the data silos and achieve full visibility in your FinTech firm?
Here are three things FinTech firms like yours have done to navigate uncertainty by enhancing their visibility into their internal processes.
1. Maintaining Business Continuity Through Strengthening Employee Collaboration
Based on a survey carried out by Gartner in the middle of 2020, 82% of company leaders plan to continue remote working and WFH arrangements even after the worst of the COVID-19 pandemic has passed.
But even with some employees returning to the office, the fact that some of them will still be working from home will limit opportunities for face-to-face interaction between your employees.
This in turn could affect how well your employees coordinate and collaborate with each other, and have a negative impact on your business continuity.
As such, prioritising a digital workplace culture and greater interpersonal communication between your employees should be a top priority for your business.
Fortunately, FinTech firms like yours are better positioned than those in other industries for such challenges, as they are generally early adopters of cloud-based tools that facilitate business continuity.
For Example, Cloud ERP Software Have Proven To Benefit FinTech Firms In No Less Than Four Ways.
According to Darren Upson, the VP for Small Business at Soldo, "Many (FinTech firms) have been early adopters of tools that enable business continuity at a time like this – video calling, project management and cloud-based spending and accounting software – for example."
This meant that FinTech firms should be equipped to adapt to the impact of COVID-19, as they had the right tools in place to facilitate WFH arrangements and maintain coordination and collaboration within their workforce.
For example, Bassim Haidar – founder and CEO of Channel VAS – revealed that his firm had "turn(ed) to technology to connect with one another and various stakeholders internationally."
2. Shifting The Focus From Growth To Profitability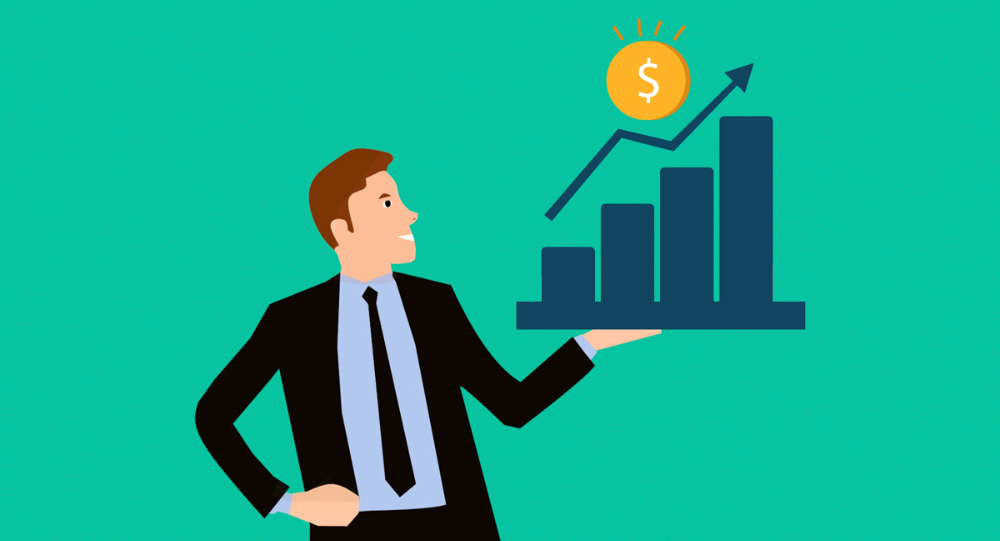 Image Source: Sceptermarketing

Prior to 2020, FinTech firms have pursued a business strategy that emphasised growth above all else, even at the expense of short-term profitability.
But with the economic downturn brought about by COVID-19, many FinTech firms have turned away from the growth strategy that previously had served them well, and are instead prioritising profitability instead.
If making your FinTech firm profitable is also your plan to weather the storm, you'd need to figure out which of your ongoing business expenses are unnecessary and can be eliminated.
As Upson of Soldo said, "Being able to control spend without restricting staff productivity and slowing the business down is a tricky balance to find, but one that will be key."
"The right platforms can make it easy for FinTechs to reduce expenses where necessary, while ensuring employees are able to spend towards business growth as fluidly as possible."
But cutting needless expenses is only half of the equation. COVID-19 has also brought about new opportunities for the FinTech industry in particular, and you'd also need to take advantage of them to increase the revenue of your business.
For example, FinTech firms in the UK have quickly adapted their business model to meet unprecedented demand for their services due to the pandemic, such as facilitating the provision and distribution of government relief funds to citizens, and digitising the processes of larger financial institutions.
To achieve this, your FinTech firm needs access to analytics tools that unifies data across your entire business, and gives you a comprehensive snapshot of your cash flow.
With such information at your fingertips, you can then make the informed business decisions you need to improve the profitability of your FinTech firm.
Planning To Grow Your FinTech Firm To An International Scale? Have A Look At Our Guide To The Key Conditions You Must Meet To Do So Successfully.
3. Planning And Preparing For Every Possible Scenario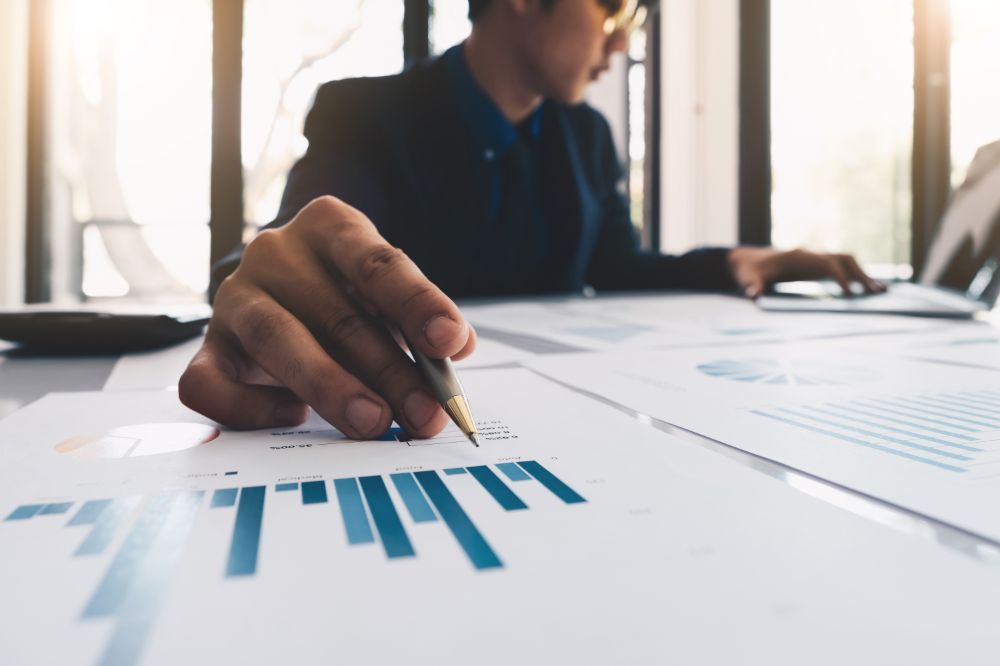 To prepare for any unforeseen circumstances that the COVID-19 pandemic throws your way, you'd need to have a good idea of just how well your FinTech firm is performing.
This entails examining your existing business processes, and adapting your business planning to turbulent economic conditions such as those caused by the pandemic.
But to plan and prepare effectively, as well as be able to adjust course in case of any changes in the situation, having a single source of truth in your business processes will give you the visibility you need into the performance of your business.
For example, Global Processing Services (GPS) implemented Oracle NetSuite with the goal of delivering high quality information to their shareholders and executive-level officers, and gave the payments processing FinTech firm improved global visibility into revenue performance, cash flow and fixed assets.
To Find Out How Oracle NetSuite Can Take Your FinTech Or Financial Services Firm To The Next Level, Click Here.
With critical business information at your fingertips, you'd be equipped to test your assumptions with experiments, create clear key performance indicators (KPIs) and objectives, and ask the key questions when it comes to scenario planning for your FinTech firm.
Enhanced Visibility Helps You Navigate Turbulent Economic Conditions
Even before the COVID-19 pandemic hit, unforeseen factors that have an impact on your FinTech Firm is simply a fact of doing business.
But by enhancing your visibility into the processes of your FinTech firm, you'll have a better idea of how your business is doing, and what you can do to maintain business continuity in volatile economic conditions, now and in the future.
One of the easiest ways to gain visibility into your business processes is by acquiring an IT solution that unifies your business data, such as an ERP software.
And a true cloud ERP software – such as Oracle NetSuite – is especially suited to the operational processes of a FinTech firm like yours.
To find out how Oracle NetSuite can help your FinTech firm overcome obstacles to its growth by establishing a strong financial foundation, click the banner below to find out more.