The Fintech industry is hot. It's also growing and evolving. Anywhere from 5,000 to 12,000 FinTech startups have come online around the world in the last ten years.
Many FinTechs are more concerned with establishing their competitive advantages - usually their technologies - than getting their financial houses in order.
This approach, however, seems to be changing. More and more FinTechs are looking to "gear up" before growing with help from a business management system.
Planning To Grow Your FinTech Firm To An International Scale? Have A Look At Our Guide To The Key Conditions You Must Meet To Do So Successfully.
If you own a FinTech or financial services firm, NetSuite is an ideal business management system for you. It's not only scalable and flexible, but has also proven and cost-effective.
An example of this is OpenPayd, which selected Oracle's NetSuite as its business management system several years ago, and it's paid off for the FinTech firm big time. The true Cloud ERP has played an important role in taking the business from a promising startup to an industry leader.
Growth-wise, NetSuite helped OpenPayd go from a single entity to one with 37 global subsidiaries in just four years. The FinTech firm is now a small but highly efficient company with an ERP platform built for growth. That makes it much more inviting for investors, other FinTechs, and traditional financial services looking for invest in, buy, or merge with them.
Benefits of NetSuite for FinTechs
NetSuite is a scalable cloud-based ERP solution. It automates and consolidates business processes across all departments, countries, and regions for savvy companies.
From workflow management to digitised accounting to financial consolidation in many currencies, NetSuite is well-suited to helping FinTech firms like your business meet their toughest challenges:
Critical benefits of NetSuite for FinTechs include:
Helps better meet compliance standards
Saves FinTechs valuable time and money
Lower total cost of ownership
Provides insight that FinTechs need to grow
Eliminates the need for in-house IT personnel
Helps boost corporate profitability
End information siloes and other inefficiencies
Boost business planning and increases productivity
It's not unheard of for Fintech firms using NetSuite to experience boosts in 360 degree visibility, order process efficiency, productivity, reporting time, time to close, audit completion, and IT support resources.
Apart From These Benefits, Cloud Computing Software Like NetSuite Can Help You Maintain Business Continuity In Extraordinary Circumstances.
Put simply, NetSuite can transform your FinTech firm. It's ideal for small to mid-size companies and enterprises looking to boost growth, profitability, and efficiency.
NetSuite can help FinTech and financial services firms like yours navigate today's dynamic and competitive financial marketplace.
Five Key Features of Oracle's NetSuite ERP
NetSuite provides FinTech firms like yours with a number of compelling business advantages. Below are five ways NetSuite can help boost the competitiveness of your firm:
1. Strict security standards
Security is paramount in the financial industry. So is projecting reliable data. NetSuite provides tight security and generates dependable data, which helps your FinTech or financial services firm execute security best practices and comply with GPDR, FCA, and other data security standards.
What's more, NetSuite saves you time and money securing several individual systems per department by replacing them with a single one.
2. Streamlined IT processes
Maintaining custom interfaces for separate software financial and accounting systems is time-consuming and cumbersome. NetSuite streamlines this process by combing them all in one depository.
This means that your FinTech or financial services firm will save time and money on reworking customisation and interfaces. On top of that, Oracle delivers two major update to NetSuite per year, providing new features and functionality to users like yourself at no additional cost.
For Example, Take A Look At The New Features And Functionalities That Came With The NetSuite 2020 Release 1 Update.
3. Features a "true cloud" architecture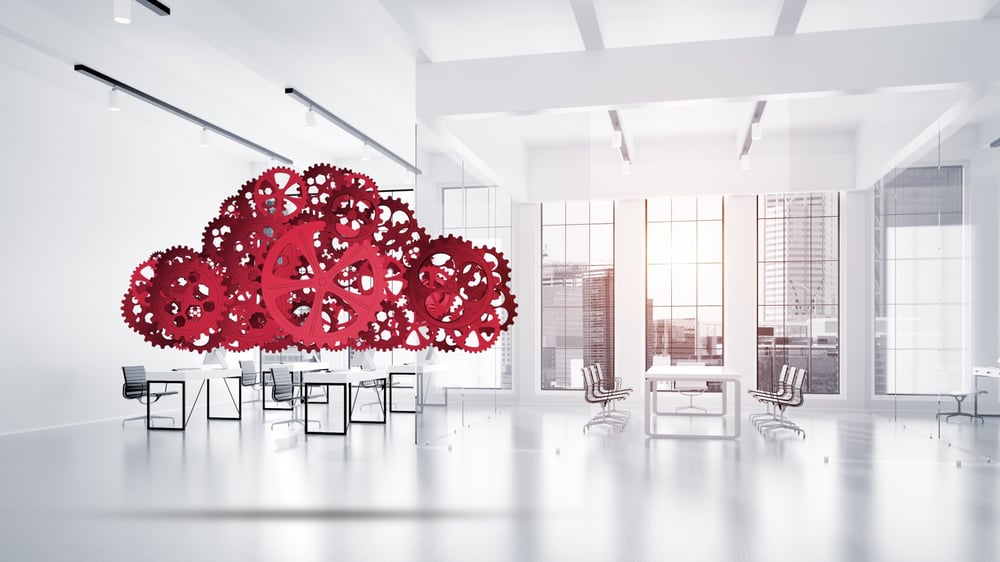 NetSuite offers a "true cloud" architecture. This approach to architecture is well-suited to FinTech and financial service firms, as they provide cloud-based products or services themselves.
FinTech and financial services firms like yours understand and are familiar with the Cloud's benefits - ease of implementation, reduced maintenance costs, increased workplace productivity, and so on.
NetSuite also minimises hardware costs, helping your FinTech firm stay within budget as you don't have to spend budget on more servers and server racks, or upgrading existing hardware.
Plus, there are no separate costs for operating systems, licensing, and associated support services.
And There Are Government Grants Available To Further Defray The Costs Of A NetSuite Deployment, Including One Exclusive To FinTech And Financial Services Firms
4. Real-time reporting capabilities
With NetSuite, your FinTech or financial services firm will no longer need to manually export accounts, saving time and money.
Instead, NetSuite provides access to one shared database and the ability to produce real-time reports. These capabilities provide increased real-time visibility into a company.
These capabilities also allow your business to track, reports, and analyze project performance, including budget versus actuals, resource use, and profit margins.
Plus, NetSuite lets FinTech and financial services firms like yours automate financial statements (balance sheet, income, and cash flow).
5. Multi-currency/multi-language support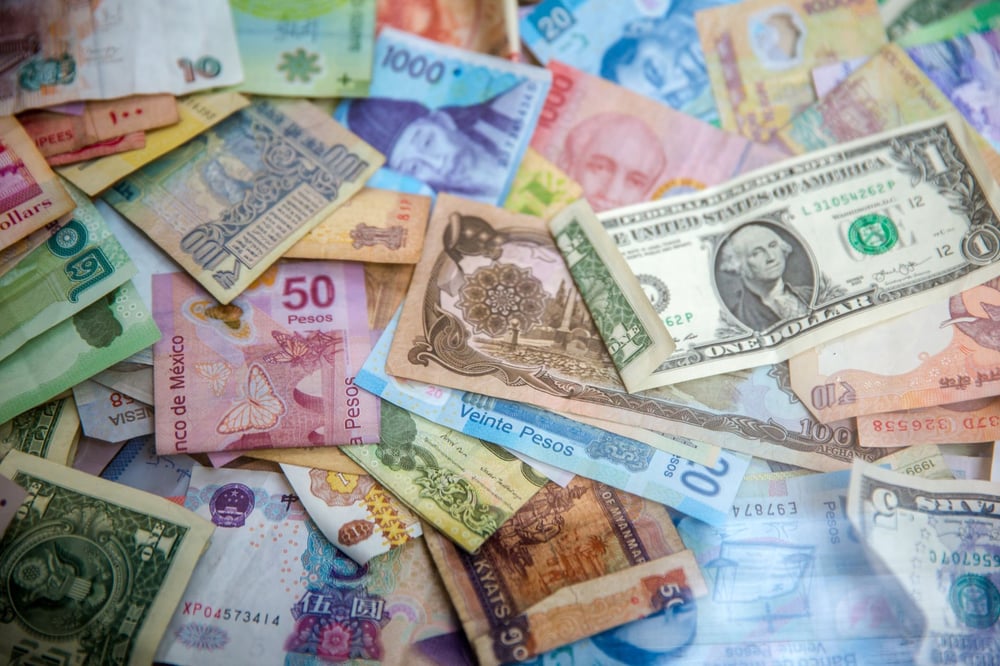 FinTech firms often must deal with different times zones and different languages. Altogether, NetSuite supports 190+ currencies and exchange rates, 20 languages, and 100+ tax regimes.
That enables FinTech firms like yours to work with customers and vendors worldwide and still offer a wide variety of payment options.
NetSuite also streamlines and speeds up intercompany transactions, including activities between subsidiaries.
These types of transactions can be time-consuming and cumbersome. They are also risky. Neglecting proper record-keeping for these transactions, can expose your FinTech firm to regulatory fines and penalties.
NetSuite In Action
Below are three examples of how Oracle's NetSuite helps FinTech and financial service firms navigate today's chaotic business environment:
SRS Acquiom
NetSuite helped SRS Acquiom go from an unknown startup to an industry leader. NetSuite helped this firm deliver its M&A post-closing services worldwide through nine offices.
NetSuite's Automated Intercompany feature lets this firm process, support, track and report on over 1,100 M&A transactions. Plus, NetSuite provides status reporting and payment tracking to over 100,000 M&A participants located in 97 countries.
Avant
Avant is an alternative financing business that's transforming the financial services industry with help from NetSuite.
Its rapid growth strained its original business management system, but NetSuite helped Avant consolidate all its operations into one system, saving time and money.
NetSuite also helped Avant generate reliable information while protecting its data using NetSuite's extensive security and compliance capabilities.
That, in turn, provides complete trust in Avant's data and the rigorous controls auditors expect from a top-rated financial services company.
GoCardless
GoCardless is a global direct debit network headquartered in the UK. As a startup, it lacked automation in its financial and accounting processes. That led to inefficiencies in operations and poor insight into its business.
NetSuite helped GoCardless beat these challenges. Plus, it enabled the company to handle the complexities of operating across global marketplaces.
Today, GoCardless manages $10 billion in transactions and has 40,00 customers worldwide. With an assist from NetSuite, this firm achieved a growth rate of 60% in 2018.
As these applications show, NetSuite helps FinTechs and financial services firms keep pace with the speed of business change.
The Bottom Line
FinTech and financial services firms are among the hottest investment in the financial service industry. Many of these companies are looking to do IPOs, merge with other FinTechs, or get bought out by other financial services firms.
FinTech startups won't achieve their business goals unless they can find a way to take their businesses to the next level. Many lack a mainstream, secure business management system that can help them do that, hampering their growth and profitability.
NetSuite is ideal for FinTechs and financial services firms like yours, looking to automate and streamline mission-critical processes. That, in turn, allows you to concentrate on what your business does best and penetrate new markets.
With more than 20,000 successful implementations worldwide, it's no surprise that Gartner listed NetSuite as a 2019 Magic Quadrant Leader in its sector.
If you're the CFO of a rapidly-growing FinTech or financial services firm, and struggling to scale your legacy ERP software with the growth of your business, click the image below to see six reasons why you should choose Oracle NetSuite over your other options.