Q Industries
Q Industries & Trade Pte Ltd is a leading regional player in the supply and distribution of operating supply equipment (OS&E) for commercial kitchens. Founded in 1987, Q Industries boasts an extensive clientele of the most prominent restaurants, hotels and bars all over Asia.
Using: Microsoft Dynamics 365 Business Central (Cloud) + Tasklet Mobile WMS
70% Time Reduced from Receiving Customer Orders to Completion
180 X Faster (to be confirmed)
0 Time Spent on Report Generation
The Problem
Legacy ERP lacked customisability and quotation module
Inaccurate slow reporting due to inefficient RFQ and PO processes
Complex manual PO process insufficient for dealing with large orders
Inefficient warehouse management due to manual processes
The Goal
A greatly-improved Request for Quotation (RFQ) process
Real-time data consolidation and report generation, so management can gain better performance insights
Improved PO processes, for greater responsiveness to prospects
Ease of customisation to suit changing business needs
Improved warehouse inventory management
A family business that is transitioning to the next generation of leaders, Q Industries takes pride in supplying its hospitality and F&B clientele with top quality products and solutions, which include their in-house Quantum Pro brand of kitchen OS&E products.

But with 10,000+ SKUs to offer, offices and warehouses to manage across the region, and a growing list of clientele across South-east Asia, India, Africa, and the Middle-East, their legacy ERP system could no longer effectively support their scale of operations.

Some problems they faced included:
The lack of a quotation module, which resulted in a manual RFQ process that was tedious and slow, especially when each quotation came with a min. of 500+ SKUs;
A complicated PO process that struggled to cope with large orders, as staff had to sift through multiple spreadsheets to find the right items and suppliers to fulfil such orders;
Inaccurate, tedious and slow reporting due to the inefficient RFQ and PO processes.
Warehouse inefficiencies due to staff spending time matching goods received to the customers they belonged to.
Q Industries put out a tender for a new ERP system to replace their legacy ERP, and eventually selected AFON IT as their ERP vendor of choice. They were recommended Microsoft Dynamics 365 Business Central, as it met most of Q Industries' needs.



"What set AFON apart from the rest is that not only did they understand our requirements, they even did some prototyping on their own initiative to find what is possible," said Christophe Megel, the Executive Director. "They were able to give us a precise answer when we posed a technical question (for the RFQ), and that feels good, because we know we were talking to real professionals in the field."

After the implementation of Business Central, "the office was on fire", he adds. "There was excitement in the air, as everyone was eager to see what our new ERP system could do."

The implementation reaped dividends for Q Industries, automating their business processes to the point that they reduced the time spent per project from start to completion by up to 70%.

More importantly, this has freed their team to spend more time thinking about how to source for intelligent, creative solutions for their prospects. This new competitive edge has helped them clinch several large deals since.

With the integration of the mobile warehousing app Tasklet into Business Central, Q Industries also saw time savings in their warehouses, as their staff could take advantage of on-the-go visibility of their inventory.

Q Industries has been very satisfied with the results, and are continuing their partnership with AFON IT to coordinate the Business Central project at their Vietnam branch.
"It wasn't a situation where a professional was dealing with a rookie, which would've meant dealing with a lot of pressure points. It went well on both sides because both AFON and our team were experienced. I knew exactly what could or couldn't be done throughout the process."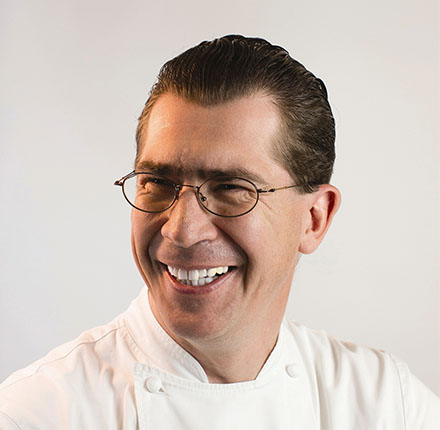 Christophe Megel
Executive Director, Q Industries