The ability to fulfill your customers' orders in a timely manner is key to success in today's competitive, omni-channel distribution environment.
According to a report by Blue Ridge and SmartBrief, factors such as a wider assortment of products, shifting buyer preferences, and the growth of e-commerce has made inventory management a more delicate balancing act than ever.
Your business must have excellent visibility and control over your inventory management to ensure orders are packed and shipped to customers more efficiently than your competitors.
And to accomplish this means going beyond simply entrusting a few experienced 'old-timers' to handle your warehouse stock.
You need to streamline your inventory management processes with the right tools, to improve your efficacy in fulfilling orders and meeting your retailers' expectations.
Here's What You Need To Know In Order To Drive Digital Growth In Your Wholesale Business.

Here are five ways distributors like yourself can digitalise your inventory management processes to optimise your order fulfilment efficiencies:
1. Organising Your Warehouse Inventory By Bin Location in Your System
The larger your wholesale distribution business grows, the greater the volume of goods it's going to handle, and the more warehouse space you'd need to store these goods.
And if your inventory is not properly organised, you'll find that picking out items to fulfill orders becomes a labour-intensive nightmare — especially if your inventory consists of a large volume of small, very similar components, parts, or products.
But making use of picking bins in your warehouse is one thing; locating the right bin when picking your products is a different challenge altogether.
If you're unable to find the right bin that contains the product you need, it'll result in delays in your order fulfillment processes each time.
And if your wholesale distribution business uses accounting software, these usually come with basic inventory management features which lack the bin management functionalities you need to optimise your picking processes.
To resolve this, you'd need an ERP software with robust inventory management features, such as SAP Business One.
Demo of Bin Locations functionality in SAP Business One 9.0; Source: Richard Duffy Cloud ERP Evangelist
In the inventory management module of SAP Business One, you'll be able to manage your inventory by bin locations in your warehouse.
This makes it much easier for you to track down the products you need, and makes your order fulfillment processes much more efficient.
ERP Software Has The Key Features Your Wholesale Distribution Business Needs To Optimise Its Operations. Find Out What They Are Here.
2. Keeping Updated On Product Information In Real-time During Picking And Packing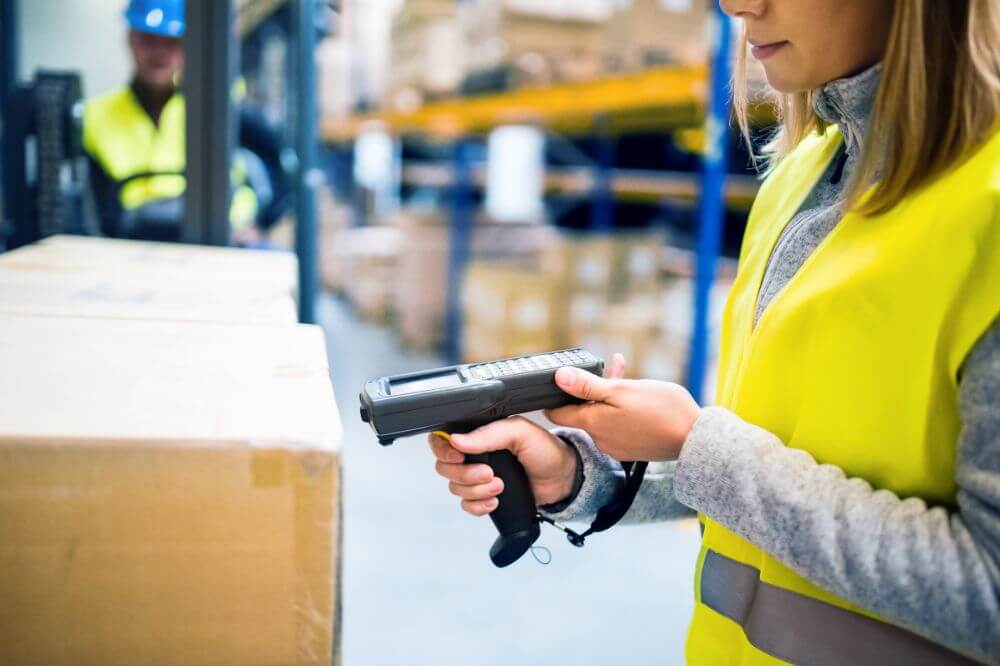 Fulfilling orders at this stage is, theoretically, quite straightforward. Once your warehouse distribution business receives an order from a customer, your staff simply needs to pick the products needed from the right bin, pack it for delivery, and send it merrily on its way to the customer.
But in reality? Misplaced and misidentified goods occur more frequently than you'd like. If you're still heavily reliant on paper, much time is wasted as your staff have to print the documents and carry them around.
Perhaps you've even tried throwing more people at the problem, especially during peak demand seasons, only to find that temp hires inflate your expenses and slows down your order fulfilment processes.
Poor Visibility Is At The Root Of The Common Pain Points You Face As A Wholesale Distributor. Here's 4 Ways An ERP Software Can Resolve This Issue.
For example, failing to track average number of lines per order could result in an inefficient picking method, leading to increased pick and pack lead time and delaying order fulfillment.
Worse still, if your warehouse employee are not informed of details such as the weight and fragility of a product, it could lead to packaging that's unable to withstand rough handling, and your customers receiving broken products.
To provide your warehouse employees with real-time information and avert the above, you'll need a tool such as Tasklet Factory's Mobile WMS solution that's integrated with your ERP software.
It provides your warehouse employees with a mobile barcode scanning solution that gives them the product information they need in real-time.
This helps them carrying out picking and packing more efficiently with fewer mistakes, greatly improving your order fulfillment processes.
3. Automate Inventory Restock To Minimise Lost Sales From Stock-outs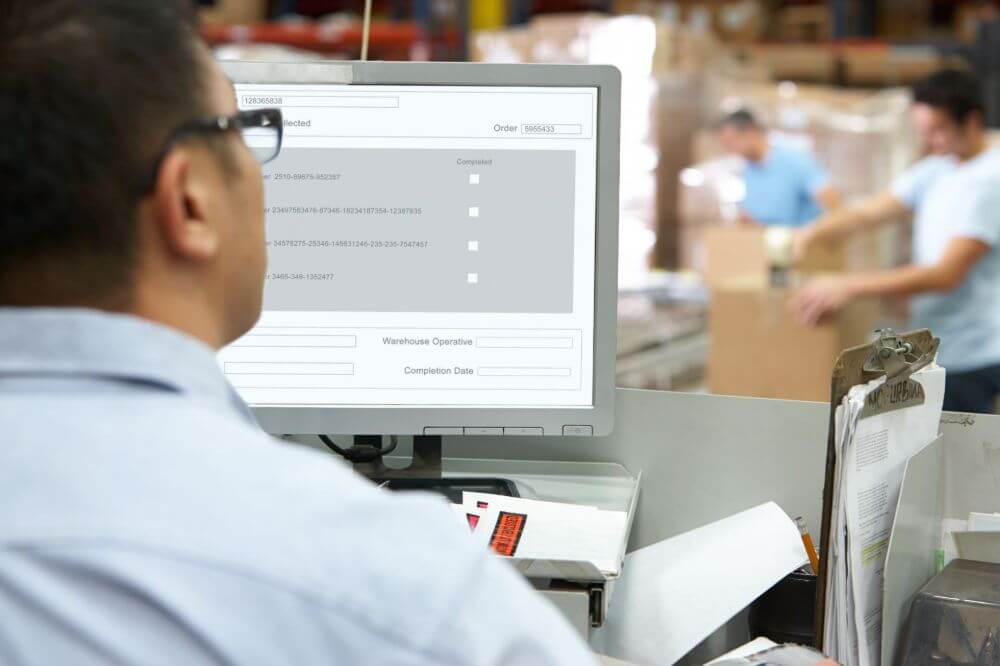 As a wholesale distributor, you'd want to maintain the right level of inventory in your warehouse at any one time.
That's because if your business is understocked on a certain product, it could lead to a shortage at some point and leave your business unable to fulfill demand.
This could cause your customers to take their business elsewhere, costing you revenue.
On the other hand, overstocking on a product leads to unsold product taking up warehouse space for an extended amount of time.
Not only does this incur lease costs, it also puts your business at risk of losses due to obsolete stock.
To ensure that your wholesale distribution business avoids either understocking or overstocking, you could use the inventory management module in SAP Business One to set reorder points.
Once you've done this, the ERP software will notify you when your stock of inventory in your warehouse falls below the pre-determined level.
This lets you know when you should restock your inventory in time before your stocks run out, ensuring your orders can be fulfilled without delay.
4. Handle Unexpected Peak Demand With Drop Shipping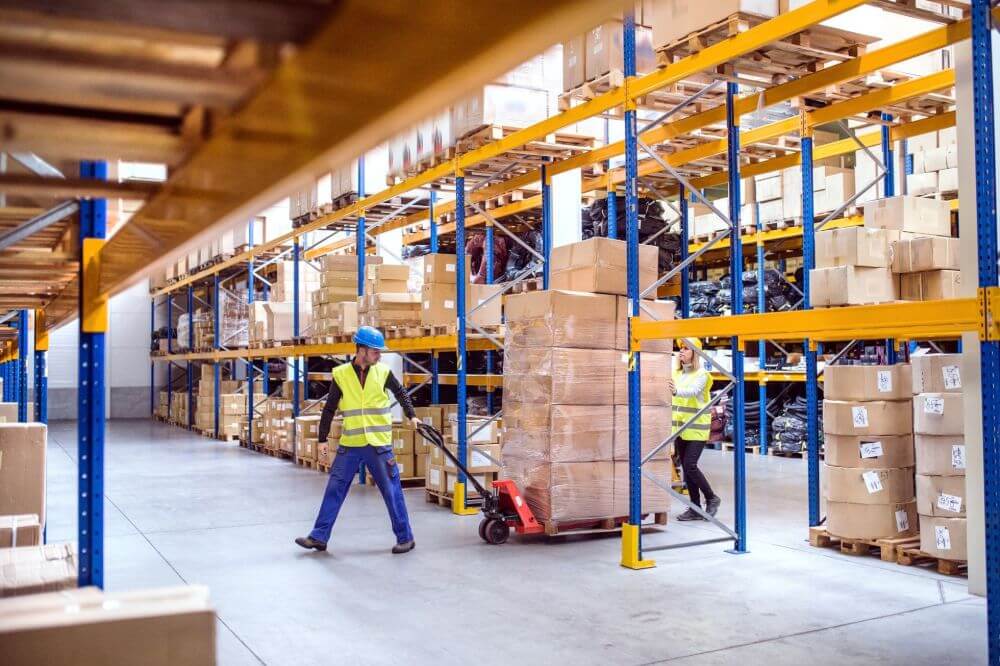 Proper management of your inventory should ensure that your wholesale distribution business is able to meet normal levels of demand for your goods.
However, surges in demand for a particular product can sometimes happen without any warning.
This could leave your business understocked on said product through no fault of its own, as your existing stock are committed to new customers.
To ensure that your business has the built-in flexibility to handle such unexpected peak demand, you can use an ERP software like SAP Business One to drop ship your customer orders.
Demonstration of drop shipping feature in SAP Business One; Source: ProjectLine Solutions
This involves creating a purchase order (PO) with your supplier to deliver the requested products directly to your customer, without going through your warehouse or employees.
This allows your business to successfully fulfil customer orders during these peak demand periods, while avoiding any delays.
5. Speed Up Billing And Invoicing With e-Invoicing Solutions
Order fulfillment isn't just about picking, packing, and shipping your products to the customer; it also involves necessary documents such as POs and invoices.
You must make sure that important details such as quantity, price, discounts, and taxes etc. are included when generating these documents.
Other crucial information involves customer details such as name, shipping and billing address, and other contact information.
For a wholesale distribution business like yours which regularly handles multiple orders in a limited amount of time, manually generating these documents is therefore not a feasible option.
The solution is to automate invoicing and PO generation with the right tools, which an ERP software can integrate.
Because your customer and order information are stored in the ERP software, an integrated e-invoicing solution can draw that information from your ERP software and use it to automatically generate the invoices you need.
An invoicing solution with optical character recognition (OCR) capability can, when integrated into your ERP software, also automate the processing of invoice from your suppliers.
By scanning the paper invoices from your suppliers with such a solution, you can update the relevant information automatically in your ERP software
InvoiceNow Is Another Example Of An E-invoicing Solution You Can Use To Automate Your Invoicing Processes. Here Are Some Answers To Common Questions You May Have About The Network.
This not only helps reduce paper usage costs for your business, but also greatly speeds up order fulfillment as your customers and suppliers can receive the documents instantaneously.
Optimise Your Order Fulfillment With Digital Tools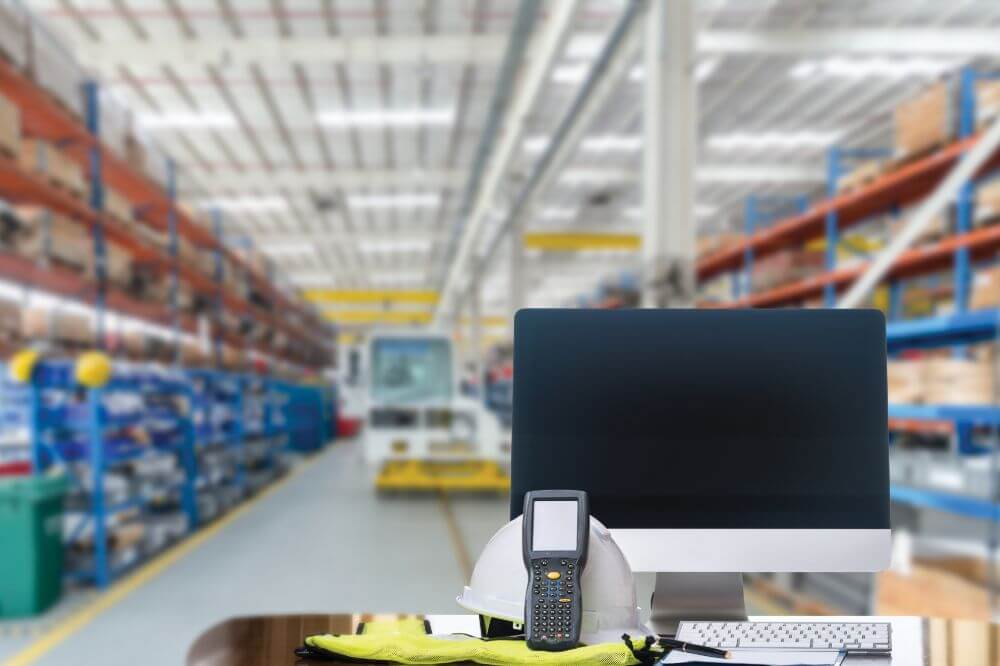 To optimise the order fulfillment processes of your wholesale distribution business, effective inventory management is key.
Digital tools - such as an ERP software with robust inventory management features - are therefore invaluable for managing your warehouses and stock.
With an ERP software like SAP Business One, you'd be able to organise your warehouses properly, and ensure that your business is always capable of meeting customer demand for your products.
Here's Our Breakdown Of Emerging Trends In The Wholesale Distribution Industry, And How ERP Software Can Help Your Business Take Advantage Of Them.
You can also integrate Business One with third-party solutions that provides the capabilities to manage other inventory processes, such as real-time updates of your inventory levels.
An example of this would be solutions which - when integrated with your ERP software - can streamline the generation of essential documentation, such as POs and invoices.
For an example of how e-invoicing solutions can be integrated with an ERP software like SAP Business One to streamline your invoice generation and improve your order fulfillment processes, you'll want to register for AFON's joint webinar with Canon and the Infocomm Media Development Authority (IMDA).
You'll learn everything you need to know about Canon's IRIS intelligent capturing solution, and IMDA's InvoiceNow nationwide e-invoicing network. Click the image below to register now!