When was the last time you won an award alongside your client?
At the SAP Awards for Customer Excellence, we are delighted to have won three awards. Each year, SAP Business One partners and clients in Singapore are entitled to the highly sought-after awards:
Outstanding Partner Recognition SAP B1 Project Award 2012 (Harley Davidson Asia Pacific,our client)
Best SAP Business One Implementation Project Award 2011 (Kenyon,our client)
Best SAP Business One Implementation Project Award 2010 (Nichiyu Asia, our client)
Special SAP Business one Project Recognition Partner Award 2010 (AFON)
These awards are given to the partner-client relationship with the overall best implementation project in Singapore. Key criteria for judging include customer satisfaction, smooth delivery of best technological practices, and innovative extension of SAP Business One functionalities.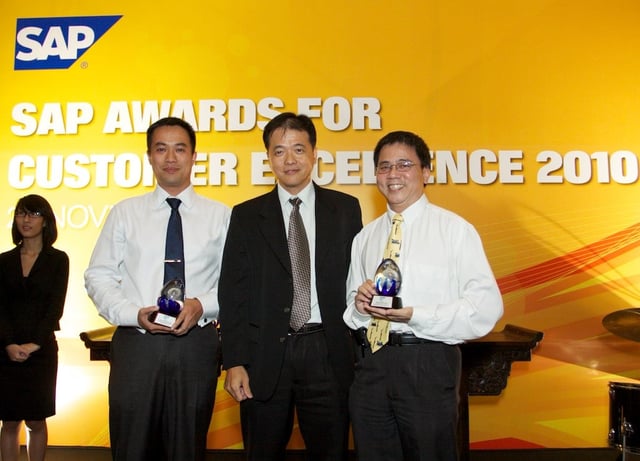 According to Kowshik Sriman, Managing Director of SAP Singapore, these SAP awards honour those who have "developed innovative solutions that deliver significant impact to their organisations."
"(This event) has also become an annual barometer of how the power of SAP solutions can be harnessed to enable business transformation," he added.
For more information on how SAP Business One helps your business run better, visit our SAP section, or contact us for more information.