Proper management of the warehouse is critical to the efficacy of the supply chain operations of any business that handles physical products. It can be a complex and challenging task, especially in the wake of the impact that COVID-19 had on the global supply chain.
Some of the most common challenges that your warehouse managers face include poor accuracy in your inventory, suboptimal warehouse layouts, redundant warehousing processes, poor picking processes, and lack of quality control. All these can have a significant impact on the bottom line of your business.
However, implementing an ERP software can be the solution for some of these challenges. Let's take a look at four of the most common challenges in warehouse management, and find out how implementing an ERP software can help you overcome them.
Our Guide To Warehouse inventory Management Systems And Practices Will Help You Manage Your Warehouse More Effectively. Take A Look At It Here.
1. Inaccurate Inventory Counts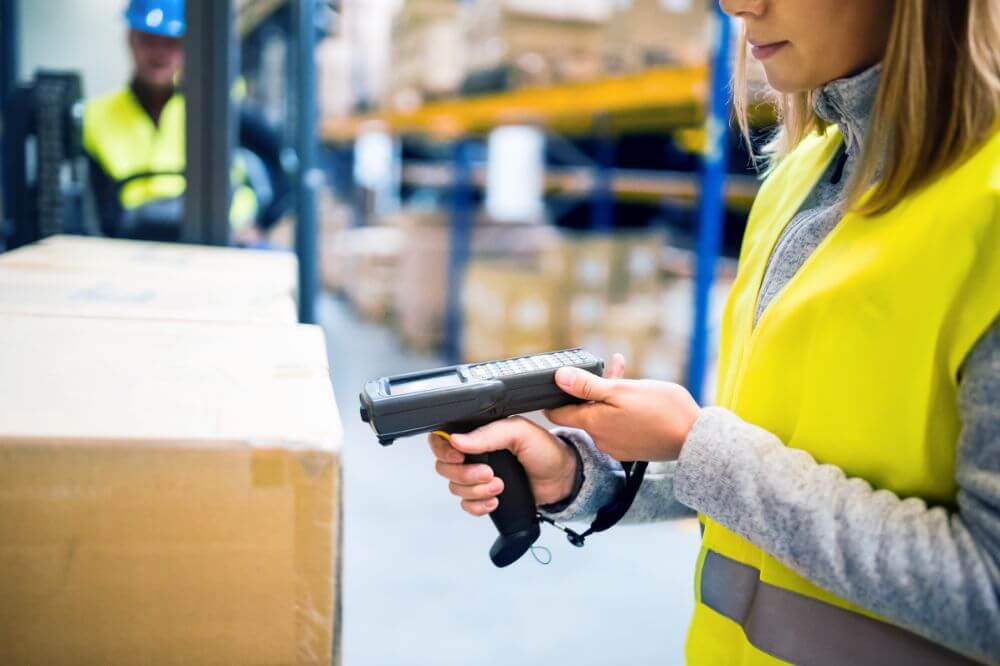 One of the most significant challenges when it comes to managing a warehouse, is ensuring that your inventory levels are accurate. It's critical that your business maintains an accurate count along with fast turnarounds, as both are necessary to maximize profits.
However, many businesses like yours struggle to maintain an accurate count of available inventory in their warehouses. This can make it difficult for you to make informed decisions about procurement, storage, and distribution.
Without accurate inventory levels, your business will face problems such as stockouts or overstocking of obsolete items, which can be detrimental to its bottom line.
However, using an ERP software integrated with a warehouse management system (WMS) – such as Microsoft Dynamics 365 Business Central with Tasklet Factory's Mobile WMS – can provide you with the real-time inventory tracking capabilities you need to ensure full visibility into your warehouse.
Overview Of Tasklet Factory Mobile WMS for your warehouse/inventory management needs; Source: Tasklet Factory
With Mobile WMS, your warehouse managers can quickly identify discrepancies and act to avoid stockouts or overstocking issues. The inventory management module of an ERP software can also provide accurate and timely information about turnover rates, which ensures you'll make informed decisions when it comes to inventory management and procurement.
Tasklet Factory Hosted A Webinar Introducing The Production Module In Mobile WMS. Take A Look At The Highlights Here.
2. Inefficient Picking Processes
The picking process is one of the most important operations in any warehouse, as its efficiency directly affects how quickly your business can fulfill and deliver orders to your customers.
However, the picking process is also where the majority of warehouse management problems happen. This is mostly due to human errors committed during the receiving or put-away tasks.
Additionally, an inefficient picking process can lead to poor routing, item placement, and organization within your warehouse. This might be why your warehouse pickers spend up to 50% of their time walking back and forth through your warehouse, as opposed to actually picking the items needed to fulfill customer orders.
As you can see, an inefficient picking process could mean increased operational costs and reduced productivity in your warehouse. But with Business Central and Mobile WMS, you can greatly optimize your warehouse's picking processes.
Mobile WMS does this by automatically generating picking lists for your warehouse employees, and displaying your available inventory on a real-time basis. It also helps your warehouse managers quickly identify where certain inventory items are located in your warehouse, and optimise your employees' picking routes to reduce their travel time.
This can also give you insights on how you can improve the placement of items within your warehouse, further reducing the time your warehouse employees need to pick items and fulfill their orders.
3. Redundant Manual Processes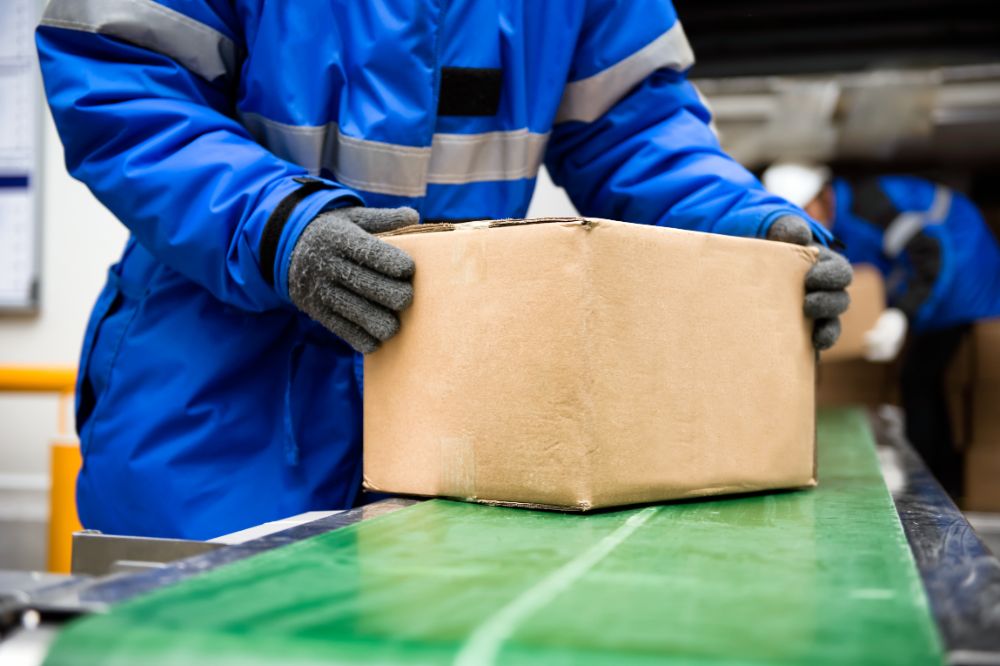 Warehouse operations tend to be rife with redundant manual processes, which force warehouse employees through the tedium of performing the same tasks multiple times. These processes include manual data entry, paper-based tracking systems, and manual inventory counts.
Not only are they time-consuming and increase your labour costs, these redundant processes can also slow down your warehouse operations, and have a negative impact on your business's overall efficiency.
To address this, automation is needed to eliminate these manual processes, and improve the agility and speed of your warehouse processes. A combined ERP software and WMS solution like Business Central and Mobile WMS can help you do so by automating your warehouse workflows, and thus streamline your warehouse operations to reduce costs and improve efficiency levels.
4. Lack of Quality Control
Apart from picking, packing and shipping, your warehouse employees are often responsible for quality control as well. This is an important step in the warehouse management process, as it ensures your customers receives their orders exactly as requested.
Unfortunately, because they're usually under pressure to fulfill your customer orders on time, the same workers are liable to overlook key details of your customer orders. This was an especially common problem during the COVID-19 pandemic, when warehouses were trying to ship more products with less available staff.
Because of this, various issues such as damaged products and incorrectly fulfilled orders slip through the cracks, and are only discovered when your customer receive their orders. This leads to dissatisfaction among your customers, and damage to the reputation of your business.
However, with a combined ERP software and WMS solution such as Business Central and Mobile WMS, you can improve your quality control processes thanks to the real-time visibility into your inventory that these solutions provide. This allows your warehouse manages to quickly identify issues such as incorrectly fulfilled orders, as well as other quality-related information such as product expiration dates.
This ensures that your orders are correctly fulfilled with products that meet quality expectations from your customers, ensuring their satisfaction with your business's services.
Here Are The 5 Ways You Can Digitalise Your Inventory Management To Optimise Your Order Fulfillment Processes.
Overcome Common Warehouse Management Challenges With Business Central And Mobile WMS
Benefits Of Tasklet Factory Mobile WMS Integrated With An ERP Like Microsoft Business Central; Source: Tasklet Factory
When it comes to managing your warehouse, your business is likely to often encounter certain challenges which affect the efficiency of its warehouse operations.
This in turn can impact your business's ability to fulfill customer orders, affect its brand reputation, and ultimately be detrimental to your bottom line.
However, these challenges can be easily resolved with the implementation of the right solution, such as an ERP software like Microsoft Dynamics 365 Business Central, integrated with a WMS such as Tasklet Factory's Mobile WMS.
With such a setup, you can quickly identify and correct inaccuracies in your warehouse inventory counts, optimise your picking processes, eliminate redundant manual processes, and ensure that every order sent to your customers have gone through stringent quality control.
To find out more about how Business Central and Tasklet Factory's Mobile WMS can help you resolve any challenges you're facing in managing your warehouse, you can drop us a note here.
Alternatively, take a look at Q Industries' (one of our Business Central customers who uses Tasklet Factory's Mobile WMS) success story by clicking on the image below.