Thanks to a turbulent 2020 due to the COVID-19 pandemic, you may be looking at software solutions that can help you optimise the processes of your food and beverage (F&B) SME.
Why Are F&B SMEs Like Yours Turning To ERP Software? Find Out By Clicking Here.
However, businesses like yours face a unique set of challenges that are specific to the industry it's operating in.
Because of this, you must take these challenges into account when choosing a software solution. Let's take a look at some of them.
Common Challenges Encountered In The F&B Industry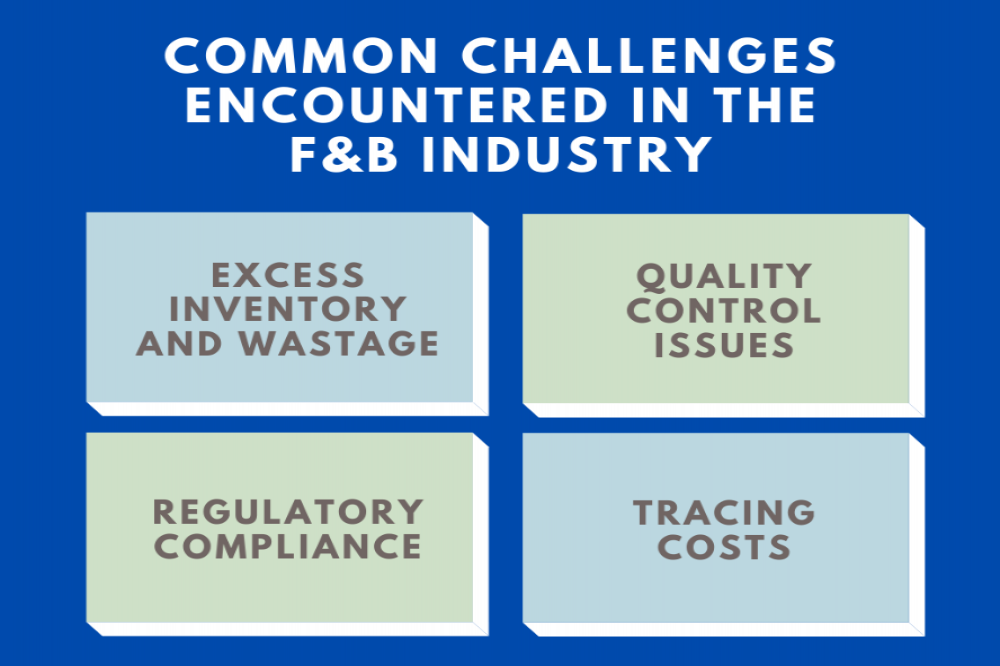 As the proprietor of an SME in the F&B industry, does the following sound familiar to you?
Excess Inventory And Wastage: You need to pull off a balancing act here. Excess inventory in the F&B industry can result in significant costs due to wastage. Perishable raw materials coupled with processing delays can lead to serious safety and quality issues. Inventory optimisation features in your solution would be a lifesaver!
Quality Control Issues: Controlling production quality is crucial today. Real-time data on various aspects of manufacturing, supply chain, and production cycle is essential to control the quality of your products. Do you have a way of capturing the necessary data in real-time?
Regulatory Compliance: Food recalls dent consumer confidence and your brand value. Most F&B businesses face challenges in tracking raw materials, environmental guidelines, traceability etc. Moreover, regulatory compliances keep changing constantly. You need an agile system capable of adapting to these changes.
Tracing Costs: The F&B industry faces many challenges in tracing costs associated with product lines. You need a software solution that enables you to manage production, financials, quality, production an inventory in a single platform.
If that's the case, we recommend that you implement an enterprise resource planning (ERP) software to tackle these industry-specific challenges.
Here Are Six Ways That ERP Software Benefit F&B Businesses That You Might Not Have Expected.
ERP software integrates data across multiple departments and functions., giving you a unified, real-time view across your entire business.
The right ERP software also comes with critical features – such as inventory management modules – which helps you address certain industry-specific challenges that are part of operating in the F&B sector.
More importantly, ERP software can also easily integrate third-party add-ons that extends its capabilities, which means you can augment the solution with the features necessary to resolve other F&B-specific challenges.
Let us look at some critical points to take into account when you're considering whether to implement an ERP software for your F&B SME.
Key Features Your F&B SME Needs From An ERP Software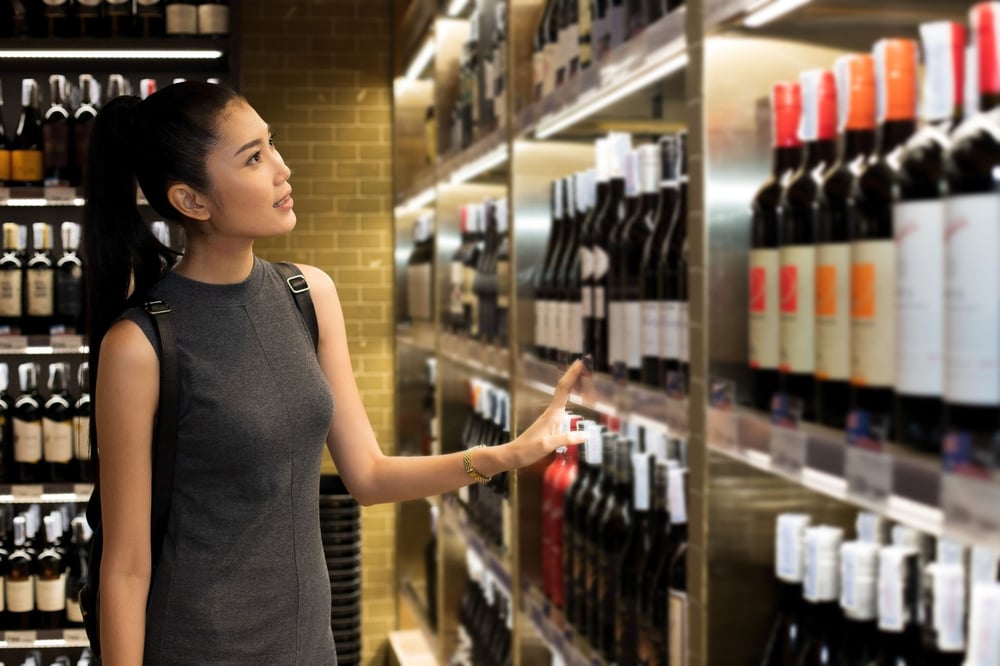 Before you take the leap towards acquiring an ERP software, make sure that it's capable of resolving needs that are specific to an F&B SME like yours. Here are some of the features you're going to need from an ERP software:
Inventory Management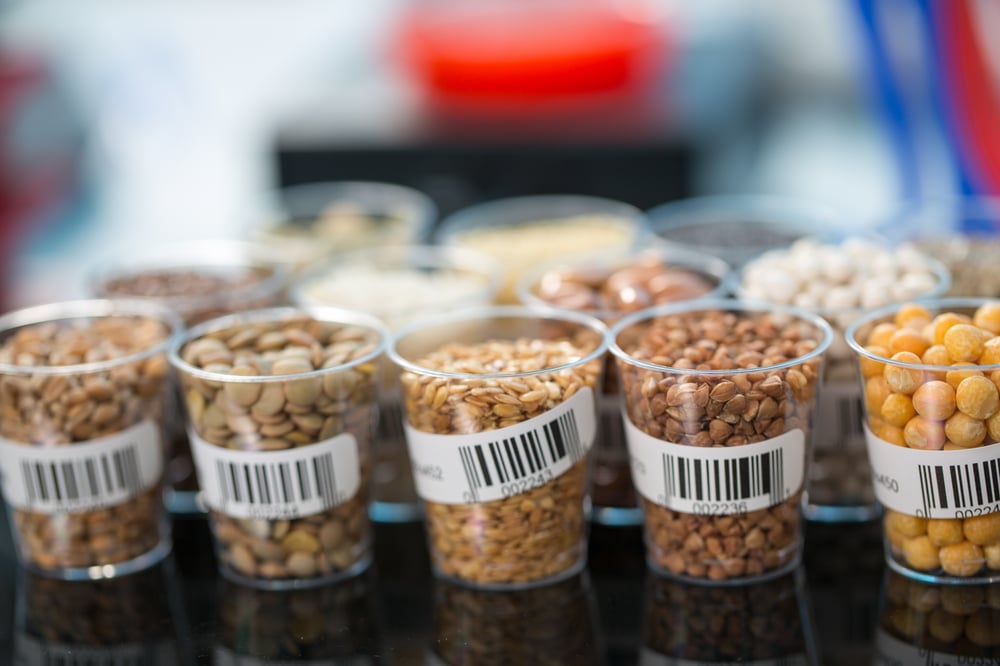 Due to the perishable nature of ingredients, proper inventory management is critical in an F&B SME like yours.
In addition, having excess inventory could be costly in terms of wasted resources, while insufficient inventory will cause product shortages and have an impact on your customer experience.
Therefore, the first feature you're going to need in an ERP software is a robust inventory management module.
With functionalities such as built-in stock controls, product shelf-life management, and automated alerts for expired inventory, the inventory management module in an ERP software can give you a clear and accurate view of your inventory and thus help reduce your operating costs.
You can also integrate a warehouse management system (WMS) with your ERP software to help you keep track of the inventory levels in your warehouses.
For example, integrating Tasklet Factory's Mobile WMS solution with Microsoft Dynamics 365 Business Central helps you achieve this by allowing your warehouse employees to update data points such as inventory numbers, serial numbers, and product line information etc. through the WMS, and have it reflected in your ERP software in real-time.
With real-time insight into your inventory, you can optimise your re-orders, monitor and track the movement of your inventory, and plan your production processes optimally.
ERP Software Can Be Especially Useful In Helping You Overcome Your Inventory Blues During CNY. Find Out More Here.
Lot Tracking And Traceability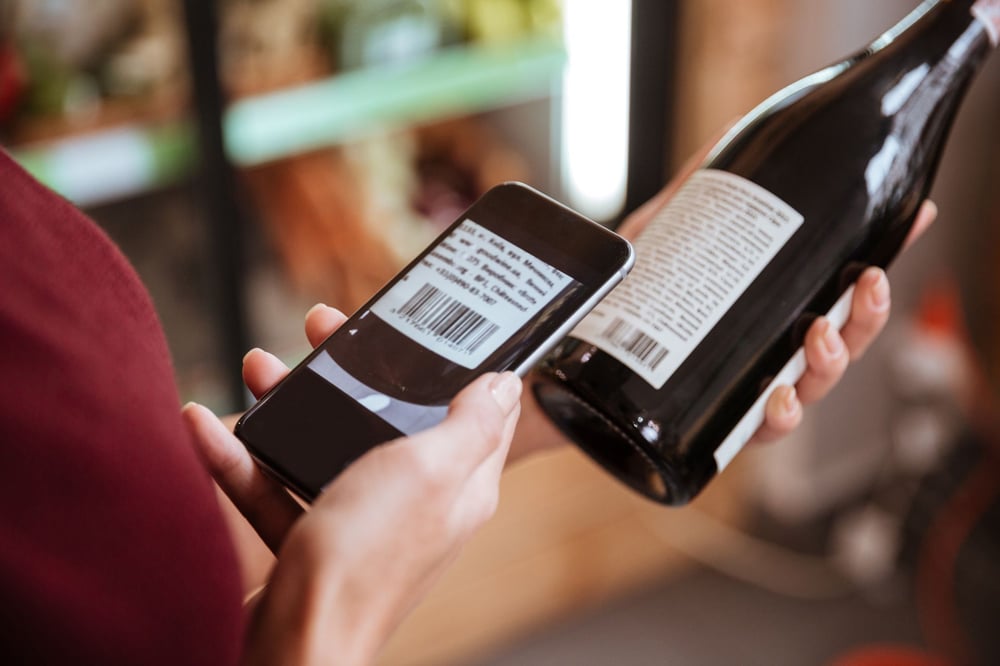 According to Food Safety Magazine, 55% of customers would switch food brands temporarily in the event of a product recall. 15% would never buy the item in question again, and 22% would swear off the manufacturer forever.

Your F&B SME must be able to quickly issue a product recall in case of contamination. Because of this, you must make sure that any ERP software you're considering offers the lot tracking and traceability features you need to make that happen.
With lot tracking, you get the end-to-end traceability that will help you identify the exact point of product compromise or contamination in your supply chain.
In the event of a product contamination in your supply chain, an ERP software with lot tracking capabilities give you the end-to-end traceability that you need to identify the exact point of compromise.
This will help you carry out successful product recalls, and minimise your monetary losses. It will also help restore your brand image, and rebuild customer confidence in your brand.
Quality Control And Compliance Management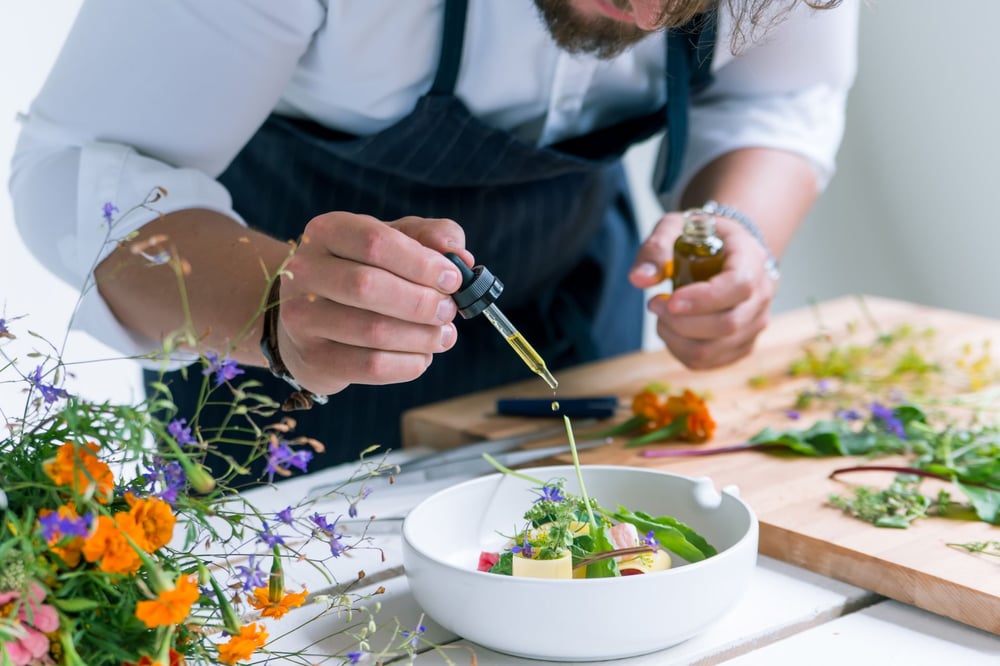 As the proprietor of an F&B SME, you'll be familiar with the need to comply with stringent quality control standards.
There's even a good reason for that, as the slightest oversight can result in dire consequences for businesses like yours in the F&B industry.
An ERP software can provide you various tools to help you maintain quality control standards, and comply with the stringent regulations of the industry your business operates in.
These include real-time data visualisation, analytical dashboards, and customisable reports that enable you to automate your master data management.
With these tools, you can improve your record-keeping for various functions critical to an F&B SME, such as:
Processes, equipment, and personnel
Inspection controls
Data changes
Testing procedures
This gives you the visibility you need to comply with the strict compliance demands, and avoid penalties from the regulatory bodies in the F&B industry.
Material Requirements Planning (MRP)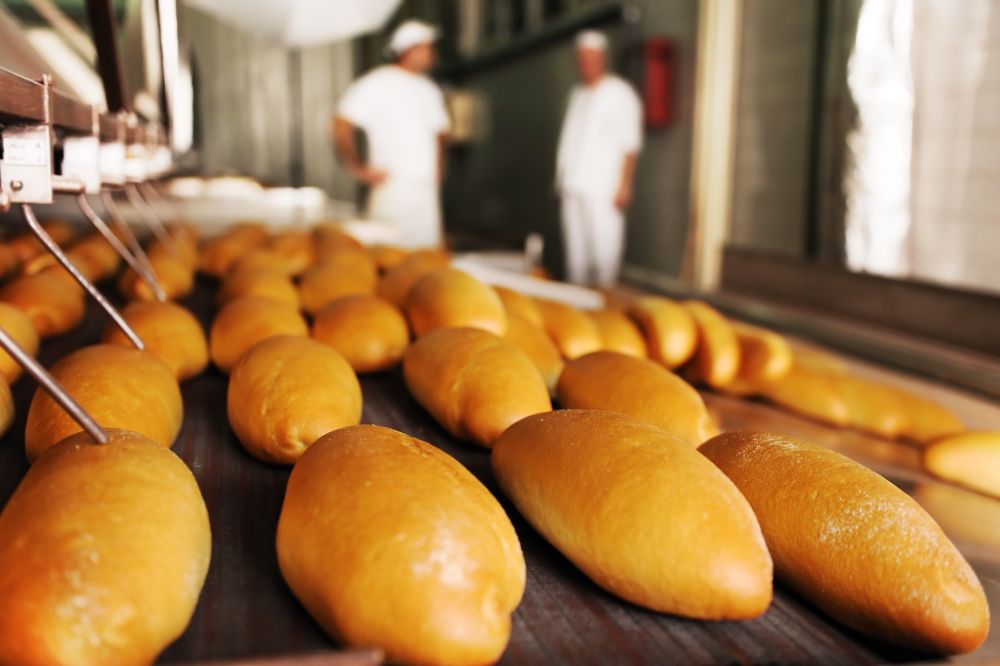 An F&B SME like yours will need an ERP software that offers material requirements planning (MRP) capabilities.
That's because unlike other industries, food manufacturing runs according to seasons, tight schedules, precise purchase, supply, and accurate logistics.
Proper purchasing planning can thus optimise your business's output and inventory to align better with sales forecasts. It combines inventory management with production scheduling, material orders, and financial management.
This would help you maintain adequate stock to meet customer demands, while staying within your planned budgets.
Recipe Management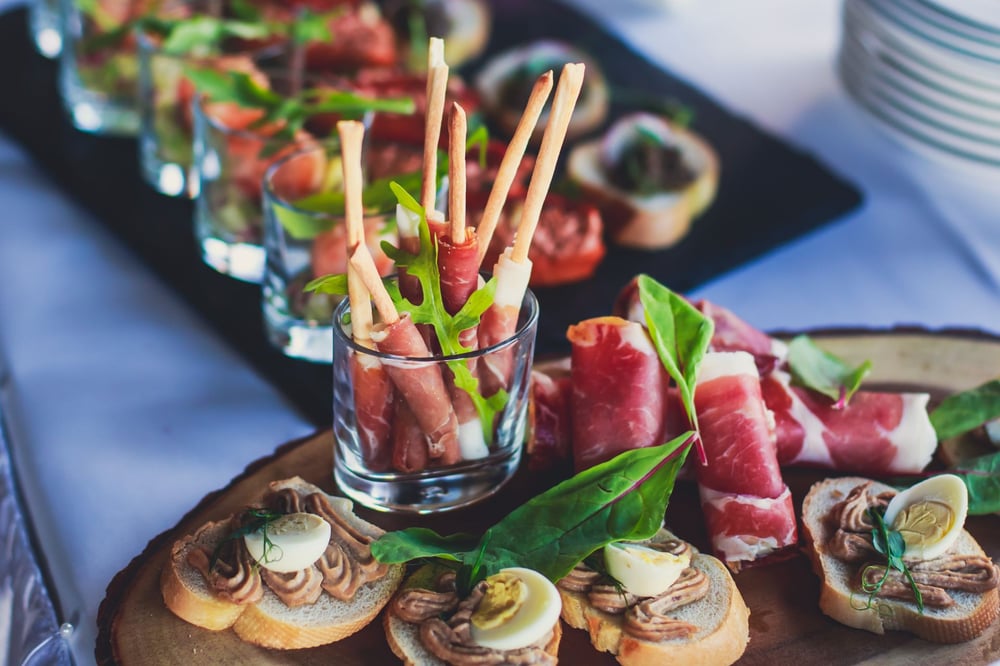 As a business in the F&B industry, you have to ensure that your products maintain consistency in quality and taste across every batch of product.
This means you need to produce each batch of product strictly according to a recipe, in order to ensure this level of consistency between batches.
In order to manage your recipes for each food product, you'll need a centralised database where you can store recipes you've created, and where the relevant departments and employees can access to to carry out their production processes as needed.
While ERP software in general unifies information across your business, you should look for one that can be customised to provide such a database where you can store recipes and other critical data for each food product.
This would allow you to store documents containing recipes, nutritional data, ingredient information, specific allergen information, and other details that you'll need to generate labels for regulatory compliance and reporting.
The Right ERP Software Could Be The Solution To Your F&B-specific Challenges
Choosing an ERP software for your F&B SME may sound tricky, but we hope our guidelines above have helped you recognise the key features you need from one.
The ERP software you choose should be capable of covering business functions critical to the F&B industry, such as inventory management, lot tracking and traceability, and regulatory compliance amongst others.
It should also be able to integrate with other software solutions you may already be using or are otherwise required to optimise your processes, such as a WMS.
But now that you know what key features to look out for when considering an ERP software for your F&B SME, the question now is; which product should you be looking at first?
In this case, allow us to recommend SAP Business One. To learn more about how the ERP software can help you tackle the unique challenges of the F&B industry and take your business to the next level, click the image below to download our resource.