The COVID-19 pandemic greatly impacted the hospitality industry all over the world, and hotels in particular were amongst the hardest-hit.
It's also affected the behaviour of potential customers of these hotels, with an increased focus on social distancing and observing hygiene standards.
To adapt to this new normal, hoteliers like yourself have accelerated digital transformation efforts to equip their establishments with the tools to meet the new demands of their customer base.
And this has led to the emergence of new technology trends in the hospitality industry, informed by the customer needs that came about as a result of COVID-19.
These technology trends will continue to influence how operations are carried out in hotels like yours going into 2022, which means it's necessary for you to stay abreast of these trends.
Here are some of the technological trends which will most define the hotel industry going into 2022.
Hotels Have Unique Accounting Challenges That Cloud ERP Software Is Well-positioned To Resolve. Click Here To Learn More.
Automated Booking
Technologies such as artificial intelligence (AI), virtual reality (VR), and chatbots have already been an emerging trend in hotels like yours for some time, and will become even more central to hotel operations in 2022.
That's because customers are increasingly expecting to be able to interact with hotels through a variety of digital channels, and get a prompt response in this digitalised age.
With queries coming in from potential customers from different time zones through your digital channels, your potential guests would also be expecting swift answers to their questions throughout the day.
And deploying your employees to attend to the digital channels of your hotel would be a cost-prohibitive, if not outright impossible prospect without compromising the service quality of your hotel.
Because of this, many hotels like yours are investing in AI-powered chatbots, which are able to provide answers to the most common frequently-asked questions (FAQs) from your potential guests on a 24/7 basis.
And since these chatbots are usually designed to pass on only the most complicated queries to your employees, they'll enable your hotel to respond immediately to your potential guests' queries without imposing a heavy cost on your resources.
VR is also emerging as a technology trend in hotels like yours, enabling potential guests to see what your hotel rooms look like through a mobile device, or even through a VR headset for greater immersion.
This gives them a better sense of what they can expect if they book a stay with your hotel, and can help you sell your establishment as the right choice of hotel for your potential guests.
The Contactless Guest Journey Model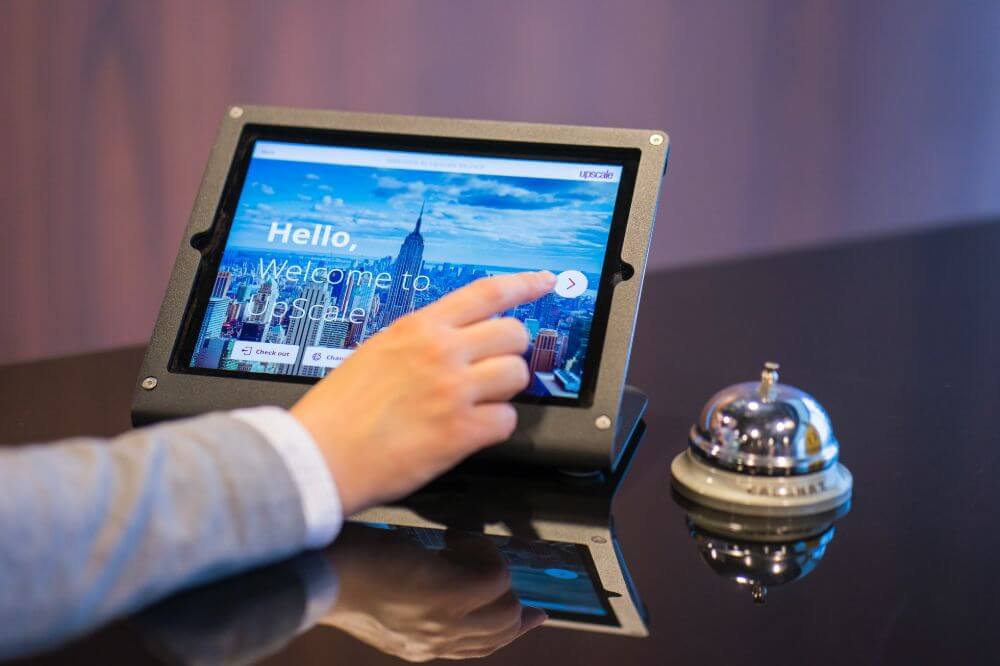 The contactless guest journey is a business model for hotels that emerged in the wake of the COVID-19 pandemic.
It places an emphasis on hotel guests encountering as few physical touchpoints as possible, in order to maintain hygiene standards and ensure the safest possible stay for them.
To achieve this, hotels like yours have invested in technology that enables guests to purchase their stays and check in without having to come in contact with staff.
Chief among these are mobile contactless payment solutions, which offers several advantages for hotels.
The technology speeds up the payment process, which helps to improve customer satisfaction. They even make it possible for your customers to make payments, even if they do not have their wallets or credits cards with them.
More importantly, mobile contactless payment technology helps ensure that human-to-human contact is kept to a minimum as well, facilitating the social distancing measures that have become necessary during the COVID-19 pandemic.
Mobile check-in technology is also becoming more popular in hotels, as it allows greater flexibility in terms of when guests may check in to their rooms compared to checking in over the counter
It's also another technology that reduces the need for guests to engage in face-to-face interactions with the hotel staff, and thus also contributes to enabling a contactless guest journey that not only fulfills COVID-19 safe measures, but also provides a more satisfying customer experience for your guests.
Big Data And Cybersecurity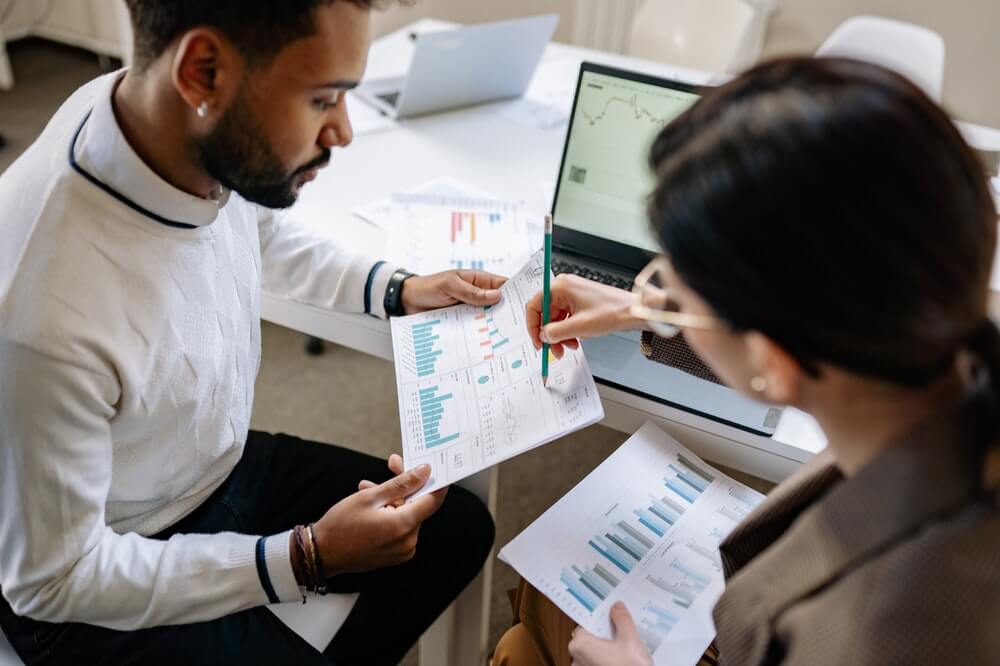 With new technologies being adopted at an increasing pace within the industry, hotels like yours will make even greater use of IT systems, and thus generate more data than ever before.
This means that investing in Big Data tools will increasingly become a top priority for achieving success with your hotel.
With access to Big Data, you can identify trends in the consumption and spending of your customer base allowing you to take a data-driven approach to managing your hotel operations.
A cloud ERP software can be especially useful in this role, as these solutions are designed to unify all of your data generated from throughout your hotel, or chain of hotels.
For example, with their implementation of Oracle NetSuite OneWorld, Naumi Hotels achieved full visibility into the financial data generated by their international operations, allowing them to quickly make business decisions based on the insights gleaned from the financial reports generated by the cloud ERP software.
To Learn More About What Naumi Hotels Achieved With NetSuite OneWorld, Click Here.
However, because of this greater reliance on Big Data to optimise operations, hotels like yours have also become more vulnerable to cybersecurity threats than before.
That's because hotels retain a great amount of customer data, which is a valuable prize for malicious actors.
Therefore, to protect themselves from the biggest threats such as ransomware, phishing attacks, and even simple human error, hotels like yours will need to invest even more into cybersecurity awareness training for employees, as well as bolstering the security of your IT systems to secure critical data in your hotel.
Ransomware Is A Serious Threat To Your Business's Fortunes. Here Are Six Best Practices To Defend Against Them.
Emerging Technology Trends Will Define The Future Of Hotels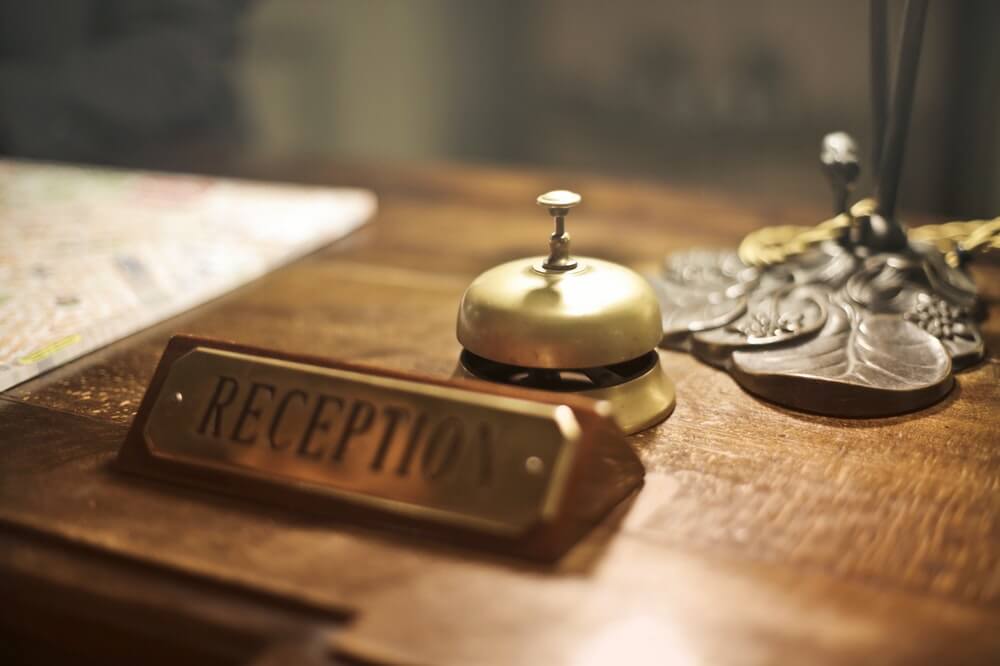 While hotels have been digitally transforming their operations in the years prior, the COVID-19 pandemic of 2020 have accelerated these efforts out of necessity.
To regain business lost to the impact of the pandemic, hotels have been investing in technology that greatly eases the booking process for their potential guests, such as AI-powered chatbots and VR technology.
And to ensure that their operations meet hygiene and social distancing regulations imposed to combat the spread of COVID-19, hotels have also mobile contactless payment and check-in technology that enables the contactless guest journey business model.
With the increasing prevalence of technology in hotel operations, Big Data will play an even bigger role in optimising hotels for business success in the future, and in turn shine the spotlight on the importance of investing in cybersecurity measures to protect against malicious actors.
Because of this, hotels like yours will need cloud ERP software, such as Oracle NetSuite, to integrate all of the separate IT systems in use within your establishment, and unify data from across your establishment to provide a single source of truth into your hotel operations.
To learn more about how cloud ERP is the key to navigating business challenges, even those as unforeseen as the COVID-19 pandemic, click the image below to learn more.