Digital transformation is changing the way small and midsize wholesale distributors do business. While stock level management and timely accurate product deliveries have always been priorities. Digitisation has upped the ante for wholesale distributors.
Here's Our Breakdown Of Emerging Trends In The Wholesale Distribution Industry, And How ERP Software Can Help Your Business Take Advantage Of Them.
Today's customers and suppliers expect much more, like enhanced engagement and usage experiences. This means wholesale distributor companies cannot restrict their capabilities to distribution functions alone. To gain competitive advantages, they must also leverage technology to improve end-to-end control.
However, technology adoption is a big challenge for small and midsize wholesale distributors. Perceived as tedious, costly, and distracting, technology adoption is often given low priority.
Yet relying on outdated legacy processes has its downsides. Inefficient physical distribution processes are a waste of manpower resources. Poor business operations visibility makes it hard to keep up with customer expectations. Without accurate, real-time information, management will find it difficult to make informed decisions.
In turn, these bear serious implications on how wholesale distributors engage their customers.
"Technology adoption is a big challenge for small and midsize wholesale distributors. Perceived as tedious, costly, and distracting, technology adoption is often slow to happen."
Small and midsize wholesale distribution businesses must take advantage of integrated software solutions. With end-to-end visibility, they can better anticipate market trends, improve existing services, and deliver greater value to their stakeholders.
Download our whitepaper to learn how you can gain competitive advantage in the wholesale distribution business.
While there are many options available in the market, SAP Business One promises to give small and midsized wholesale distributors a good head start.
Let us explore how SAP Business One impacts five key areas of the wholesale distribution business:
1. Finance Management
One popular functionality among wholesalers and distributors is SAP Business One's Relationship Map. This is a diagrammatical representation of all documents relating to an individual transaction. It allows users to see all documents related to a single purchase order. Simply clicking on a 'box' opens the related document, saving users the hassle of rifling through scores of files.
SAP Business One can also track and manage sales and purchase orders, down payments, and other cash-related functions. This helps businesses improve cash-flow forecasts and optimise working capital and resource allocation.
Furthermore, sustaining process efficiency and high volume is easier. Wholesalers and distributors can analyse and forecast trends quickly, thanks to the software's reporting and analytics tools.
And because SAP Business One is a true ERP system, it has robust financials built in its core. It comes with predefined chart of accounts templates that meet country-specific legal requirements. These include multiple global financial reporting standards and currencies for accounts payables and receivables.
Wholesale distributors with multiple overseas entities and partners will find this useful in speeding up their consolidation and valuation/remeasurement runs.
2. Warehouse and Inventory Management
Successful wholesale distributors know that inventory management comprises one of the largest expenses. This covers a whole gamut of functions—from managing warehouse data to optimising stock locations.
So how can SAP Business One make warehouse and inventory management better?
SAP Business One provides comprehensive support for inventory tracking and valuation. Take discounts and one-off promotions for example. Wholesale and distribution companies can easily manage multiple discount rules for vendors and customers. This facilitates seamless pricing transactions.
With SAP Business One, item stock levels can also be easily monitored. This allows companies to deliver products on time, or even reschedule deliveries on the fly. Wholesalers and distributors can simulate planned adjustments, manage incoming purchases and production orders, and control deliver quantities for high levels of efficiency.
Viewing reports on the go is no problem either. SAP Business One offers diverse interactive dashboards through its mobile app. This gives a new level of mobility for wholesale distributors for whom time, data, and real-time visibility are of the essence.
These are just some of benefits Huber's Butchery gained upon implementing SAP Business One. The leading distributor of quality meat products was able to quickly improve stock control and traceability.
This led to an increase in their revenue by as much as 40%, as well as a reduction in profit loss by 10%.
3. Procurement Management
Wholesale and distribution companies can improve performance by consolidating purchasing processes across their value chain. SAP Business One does this by letting users create purchase orders in a few easy steps.
Once a purchase order item is entered, the system checks a predefined price list. Discounts are then automatically applied for specific buyers and business partners. To help vendors process the order, shipping and billing information are keyed directly into the system. This immediately adds tax and other billing costs into the transaction. An accounts payable invoice is then generated after receipt of vendor invoice.
In addition, being able to oversee and manage vendor data is key for good supplier relationships. This is especially so for wholesale distributors, who value accurate and up-to-date information. A good system keeps the vendor data's security and integrity throughout purchasing processes.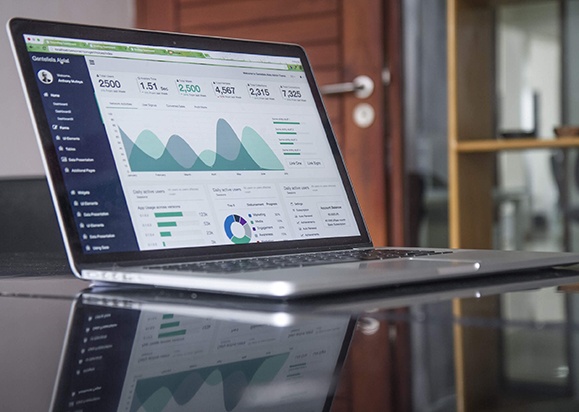 Wholesale distributors also gain a clearer picture of vendor-related activities through improved monitoring. SAP Business One lets users monitor goods' item number, description, purchasing and packaging units of measure, dimensions, weight, prices, tax types, and more. This is particularly useful for businesses dealing with high purchasing data volume.
Furthermore, SAP Business One is scalable, and can easily accommodate future growing requirements. In the long-run, this enables wholesalers and distributors to deliver better customer services.
4. Customer Care Management
Reducing costs is always a challenge for small and midsized wholesale distributors. But cutting costs does not have to adversely affect their customer relationships.
SAP Business One enables companies to improve value chain efficiency. In turn, this plays a key role in enhancing customer engagement. The software also helps wholesale and distribution firms drive greater profits. This is achieved through better customer service and monitoring the customer's lifecycle.
From first contact point to after-sales support, SAP Business One facilitates proactive customer relationship management.
For example, SAP Business One stores customer data in one place. This allows faster data access to speed up response time. For service staff, it means they can respond quickly to warranty and service contract issues. Customers can also check their order statuses and post their queries when the need arises.
This ability to swiftly respond to customers' needs is key for success. Take Huber's Butchery for instance. They saw the need to optimise their processes so they could retain their loyal customer base.
By using SAP Business One, Huber's was able to raise visibility and ease of buying. This resulted in overall improvement in customer satisfaction. The mobile app has likewise made it possible for sales and service employees to work on the go.
5. Better Business Performance With SAP Business One HANA
SAP HANA is SAP's advanced in-memory, column-oriented relational database management system. In simple terms, data is stored directly on RAM memory. For users, this means their system no longer needs to read from the hard disk first before moving the data to their RAM for processing.
By running SAP Business One on SAP HANA, wholesale and distribution firms gain superior speed and performance across the value chain. This is how Nichiyu Asia gain 25% in time saving on rental/service invoicing. They can process massive volumes of business data swiftly.
SAP HANA also doubles up as an application server, and performs advanced analytics. Because all data is stored in the RAM, wholesale distributors can run near-instant analytical reports for multiple users across different databases at the same time.
Moreover, SAP Business One on HANA comes with additional benefits. Like advanced inventory status check function, cash-flow forecast, and other features. It also has over 50 built-in dashboards and KPIs, and pre-built data sets for analytics.
Wholesale distributors no longer have to wait for reports with figures that often do not match. SAP Business One on HANA delivers comprehensive reports from a single source of truth, enabling management to act on precise business insights at once.
A Holistic Growth Model for Your Wholesale Distributor Business
Small and midsize wholesale distributors belong to a cutthroat business environment. This makes it essential for them to understand how technology can drive profitability. And with changing customer demands, technology can greatly enhance supplier and customer relationships.
Once wholesale and distribution businesses see how technology adds value to their stakeholders, they can surge ahead in their digital transformation and take their businesses to the next level.
Give your wholesale distributor business a digital head start by downloading the SAP Business One Solution Brief. The brief covers comprehensive industry solutions designed to meet the needs of small and midsize wholesalers and distributors from financial management to analytics and reporting.