In today's rapidly changing business landscape, the role of the Chief Financial Officer (CFO) has evolved beyond traditional financial responsibilities. CFOs now play a crucial role in supporting CEOs in executive decision-making processes.
To bolster confidence in supporting your CEO and help them make good business decisions, a CFO like yourself needs good, fast, and accurate data to back up your stand.
Here Are Some Reasons Why Business Intelligence Is A Must-have Tool For Every Modern Finance Manager.
By leveraging best practices in business intelligence (BI), CFOs like yourself can provide valuable insights and data-driven strategies to drive the success of their organizations.
The Evolving Role of CFOs
The time when financial compliance and reporting were predominantly the emphasis of CFOs is long past. Modern-day CFOs like yourself have a comprehensive understanding of the organization's financial situation, as well as vital knowledge of how well the business is operating.
You are thus in a good position to support your CEO by offering financial research, forecasts, and performance insights. Today's CEOs are aware of this, thus you will be expected to serve as your CEO's trusted advisor and strategic leader.
This entails working with your CEO to comprehend the strategic objectives of your business and to fit its financial plans in line with those objectives. You can aid in the creation and implementation of business strategies by collaborating closely with your CEO, which will support sustainable long-term growth.
How Business Intelligence Can Benefit CFOs
Overview of data benefits; Source: TechTarget
Business intelligence (BI) entails the collection, processing, and interpretation of data in order to offer actionable insights that informs business strategies. It enables CFOs to draw meaningful information from enormous amounts of data, and present it to their CEOs and fellow C-suite executives in a way that is simple to comprehend and useful. CFOs can use BI to find patterns, trends, and correlations in the data, revealing untapped opportunities and potential hazards.
Is Business Intelligence And Reporting The Same Thing, Or Is There A Difference? If So, What Is It? Find Out More About It Here.
One of the main advantages of BI is how it can enhance data-driven decision making. With BI tools and analytics, CFOs like yourself can examine financial data, market trends, consumer behaviour and operational performance easily and quickly. This enables you to present quantifiable facts without any ambiguity to your CEO, enabling them to make business decisions with a higher likelihood of success; these include finding the most lucrative market segments, improving pricing methods, and allocating resources more efficiently.
Effective use of BI also helps CFOs like yourself increase forecasting accuracy. Because BI tools makes it easier for you to examine past data and provide more precise projects, you'll be more able to foresee market trends, demand changes, and financial performances. You can then advise your CEO on how to better allocate resources, plan budgets, and implement investment strategies with this greater degree of knowledge.
Strategic planning and scenario analysis are also made easier with BI. With the insights such tools provide, CFOs like yourself are better able to design several scenarios based on shifting market conditions, regulatory adjustments, or internal issues. This gives you the ability to assess their prospective effects on financial performance, and come up with suitable plans to present to your CEO, which helps them respond to problems and seize new opportunities in a proactive manner.
The effective application of BI technologies and analytics can significantly enhance your ability as CFO to support CEO decision-making. Utilizing the power of BI, you can improve the performance of your entire business by gaining insightful data and putting data-driven strategies into practice.
Best Practices CFOs Should Observe When Leveraging BI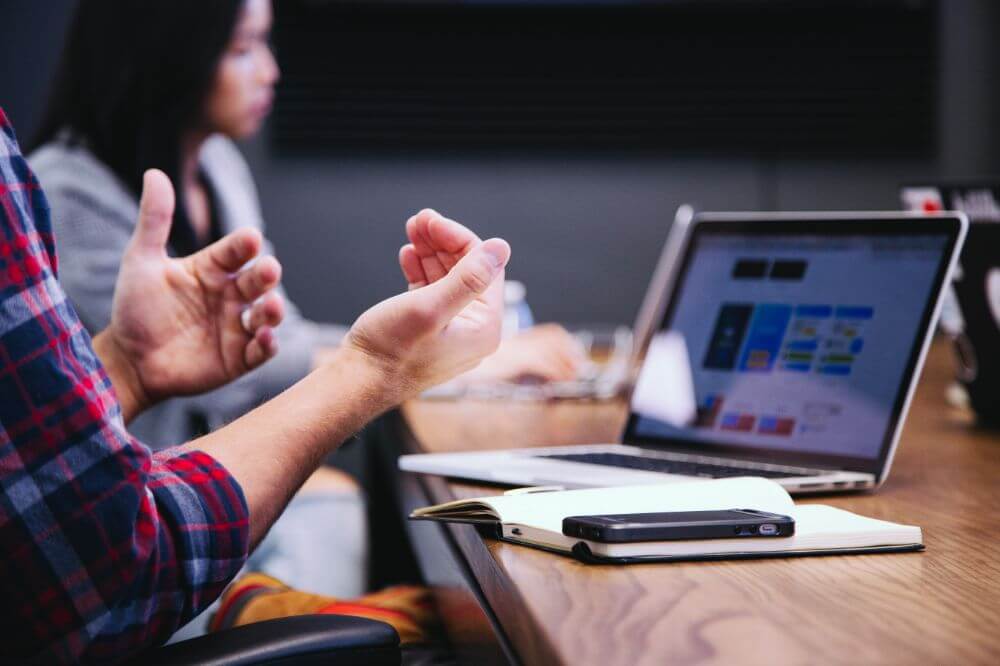 To effectively support CEOs in executive decision-making in your capacity as the CFO, you can adopt the following best practices when leveraging BI:
Collaboration and Communication
Establishing open lines of communication and fostering collaboration between CFOs and CEOs is crucial. By regularly engaging in strategic discussions and sharing insights, you as the CFO can align financial goals with overall business objectives. Effective communication ensures that you can provide timely and relevant financial information to your CEO, enabling informed decision-making.
Data-Driven Decision-Making
CFOs like yourself must embrace data-driven decision-making processes. By leveraging BI tools and analytics, you can extract valuable insights from vast amounts of data and present them in a meaningful way. This empowers your CEO to make informed decisions backed by quantitative evidence, reducing uncertainty and increasing the chances of success.
Scenario Planning and Risk Management
As the CFO, you should be actively engaging in scenario planning and risk management activities. By modeling various scenarios and assessing potential risks, you can help your CEO anticipate and mitigate potential challenges. This proactive approach will enable your business to adapt swiftly to changing market conditions, and make well-informed decisions under different circumstances.
Continuous Learning and Adaptability
Given the dynamic nature of business environments, CFOs like yourself must cultivate a mindset of continuous learning and adaptability. Staying updated with emerging trends, technological advancements, and industry best practices will equip you with the knowledge needed to drive innovation and strategic decision-making in collaboration with your CEO. Therefore, you should actively seek opportunities for professional development and networking to expand your skill set.
BI Helps CFOs Like You Be Invaluable Partners For Your CEOs
Getting started with Microsoft Power BI; Source: Microsoft Power BI
CFOs like yourself play a pivotal role in supporting CEOs in executive decision-making. By leveraging best practices in BI, you can provide valuable insights, drive financial strategies, and contribute to overall organizational success.
By embracing best practices in business intelligence, you can apply your financial expertise as a CFO to derive strategic insights. This helps you foster a collaborative partnership with your CEO, and helps you drive a data-driven approach to executive decision-making.
Through this, you can become instrumental in driving sustainable business growth, resilience, and profitability, and position yourself as an invaluable partner for your CEO in the leadership of your business.
You Can Find Our Recommendations On Both BI And Reporting Tools In Our Finance Leader's Guide To Financial, Inventory And Reporting Tools Here.
However, there are various BI tools out there in the market; which one should you use? In our case, we highly recommend Microsoft Power BI; a versatile yet powerful BI solution that is flexible enough to meet everything from the most basic data visualisation needs, to the most comprehensive enterprise-wide data analytics requirements.
To learn more about Power BI, click on the image below for our all-in-one guide to the BI solution from Microsoft.