The key to a successful digital transformation of your business is to acquire a way to make use of data generated by your business processes effectively.
Therefore, you'll need robust digital solutions that can process vast volumes of data, and use it to generate informative reports about your business that helps you make effective business decisions.
2021 Is Shaping Up To Be A Good Year To Begin The Digital Transformation Of Your Business. Click Here To Find Out Why.
Enterprise resource planning (ERP) software is thus crucial for your business, as it:
Consolidates data from multiple departments and optimise processes in your business
Automates the management of your business's finances
Streamlines the management of your business's supply chains
Comes with tracking and reporting features that help you manage your business's resources efficiently.
However, as the owner or executive of a small- and medium-sized enterprise (SME), you have to be conscientious of your business's available budget.
This means that the high capital expenditure (CAPEX) of an on-premises ERP solution - due to the expense of deploying servers amongst other costs - might mean it's not a viable option for your business.
For the most part, a cloud ERP presents the most viable solution as it drives business performance, acts as a framework for further digital transformation of your business, and can be scaled up and down depending on your business needs.
However, implementing a cloud ERP software for your SME is not a simple task. It requires prior preparation to make your business ready for the process.
Here Are Five Reasons Why Cloud ERP Software Are Especially Ideal For The Needs Of Small Businesses Like Yours.
Here's how cloud ERP software can drive digital transformation in your business, as well as a checklist of five key items for ensuring a successful implementation.
Three Ways Cloud ERP Can Drive Digital Transformation
Here are the three major ways that cloud ERP software can drive the digital transformation of your SME:
1. Drives Business Performance With A Single Source Of Truth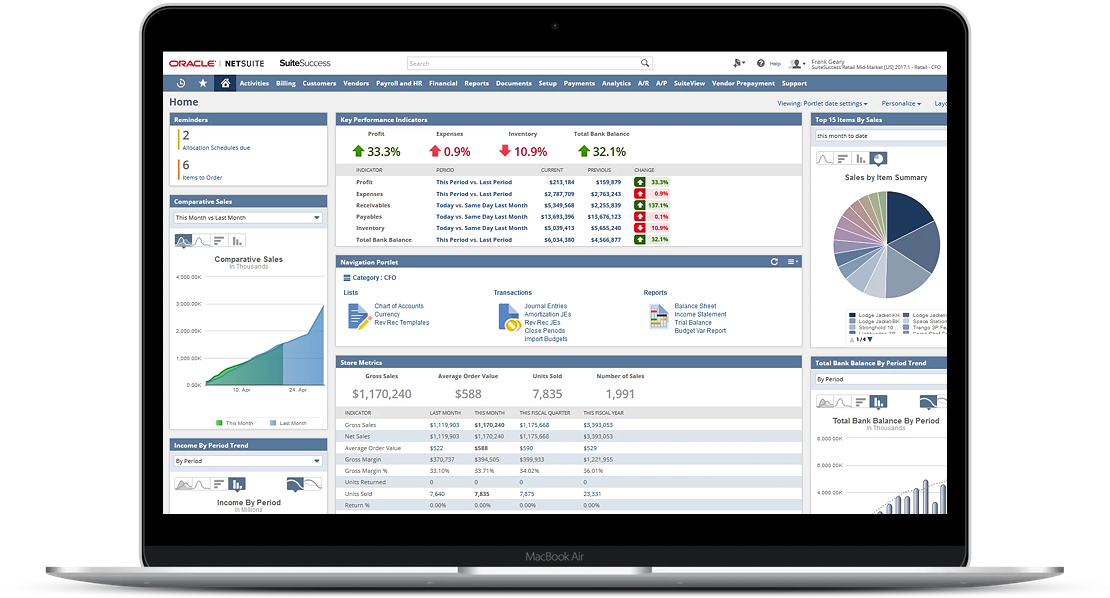 Image: Oracle NetSuite Interface

Cloud ERP software integrates with the existing software tools and applications in your business to establish a single source of truth, enabling you to make impactful, data-driven business decisions.
This integration also eliminates duplicate data entries in your existing systems, preventing costly data redundancies and keeping your critical business data properly managed.
With cleaner data, you can gain insights on customer demand much more easily, and align your internal processes accordingly to achieve the sales results you seek.
While on-premise ERP software can also provide a single source of truth for your business, your end users can only access it when your premises are open for business.
On the other hand, cloud ERP software is accessible through any device at any time, which enables your leadership to make informed decisions that drive business performance throughout the day.
2. Builds A Flexible Framework For Digital Transformation
If your SME is looking into deploying an ERP software for the first time, a cloud ERP solution might be the best choice for your business needs.
That's because cloud ERP software is flexible enough to integrate third-party apps, such as CRM and HR software. This allows you to migrate business data from your legacy systems and tools with ease, and manage your business through a single, unified platform.
In addition, cloud ERP can help you adopt and leverage advanced analytics backed by emerging business technologies, such as artificial intelligence (AI) and machine learning (ML).
This further enhance the insights you get in your business. and helps you make business decisions that create better outcomes for your SME.
3. Provides Scalability In Line With Business Growth
Apart from the technical advantage that a cloud ERP software offers, the primary reason it remains popular amongst SMEs like yours is the cost factor and growth potential. These are some of the reasons why:
Lower cost of entry – You can forego investing in hardware servers, and can choose between monthly and annual subscription plans to better suit your budget.
Ease of implementation – Cloud ERP does not need hardware installed on-premises, making them faster and easier to implement.
Continual upgrades and enhancements – Cloud ERP software is kept up to date with the latest patches and upgrades by the vendor, at no additional cost.
Scalability - You can choose to scale your cloud ERP software up and down at any time, depending on the growth of your SME.
Flexibility - Allows for remote access of your business data, and collaboration with your vendors, suppliers and customers at any place, any time.
Five Keys For Successfully Deploying Cloud ERP In Your SME
Cloud ERP software may be the ideal tool to drive digital transformation in your SME, but it requires a full commitment on your part to ensure a successful implementation.
If You're The CIO, Here Are Your Six Top Priorities When It Comes To Preparing For The Digital Transformation Of Your Business
Before moving forward with an implementation project, make sure to take these five key points into account:
1. Understand Your Business Goals And Plan Accordingly
The major goals of a typical digital transformation include improved customer experience, enhanced productivity, better work culture, better use of digital technology, and enhanced operational workflow.
Start by identifying your current benchmarks with respect to the goals you want to achieve, and plan out how you want to improve them.
Planning is key to the success of your ERP implementation - plan for both short-term and long-term goals in mind.
2. Get Buy-In From Every Level Of Your Business
Digital transformation will be an ongoing journey that will keep evolving your company strategy and business operations for continued growth.
So, make sure your stakeholders are in alignment with your objectives as well. Keep them well informed of your business strategy and the disruptions that a digital transformation will bring.
You will need active participation and engagement from your stakeholders and employees to ensure your ERP implementation is successful. So you need to achieve buy-in for the cloud ERP from all levels in your business.
From the end-users to the leadership, your teams should accept the cloud ERP software and be ready to adapt it in their workflows.
Gain feedback and concerns from participants across your organization from the various departments and chose a solution to address their concerns.
You will also have to set up a proper training module and timed implementation of the solution to help get your teams on board the cloud ERP solution with ease.
3. Select The Right Implementation Partner
Choosing the right implementation partner is key to the success of your ERP implementation. You need a partner who can understand your business needs, and has the necessary skills, resources and knowledge to provide the right solution.
They should be proficient not just in the technical details of implementing the ERP software, but also the other aspects of implementation such as change management and enterprise performance management.
4. Plan For Change Management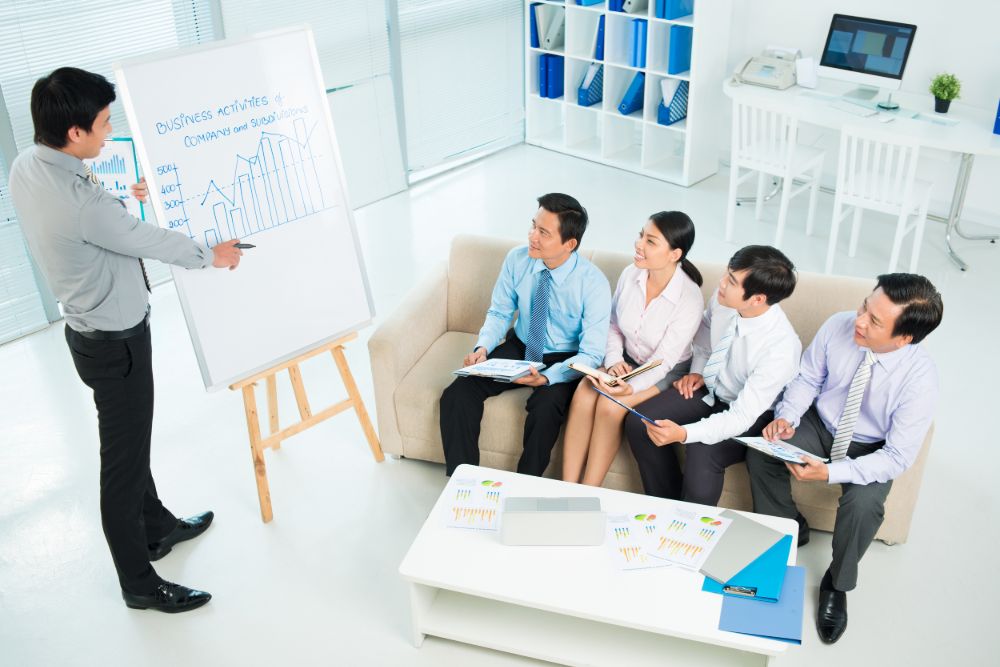 Digital transformation can bring a tremendous level of changes to how things are done in a company. This can be disruptive to existing work culture and work processes and could be met with initial resistance.
It is your job to make sure that the adoption of the cloud ERP software goes smoothly, and hence you have to plan for efficient change management.
Appoint a responsible leadership team to spearhead the ERP implementation and devise a training plan to get all your employees educated on the ERP software.
Keep everyone informed of the project's progress. Collect feedback, complaints, and queries and sort them out in a systematic manner.
5. Understand That Data Is Key
Data is the core of an ERP solution, and you need to have an effective data strategy to ensure the success of your ERP digital transformation.
Audit your existing data, identify all the data sources, and plan for smooth data migration from your legacy systems to the cloud ERP solution.
Make sure to perform the necessary backups and have a fallback plan in case anything goes wrong.
Cloud ERP Software Is The Ideal Solution For Driving Digital Transformation
Cloud ERP software can digitally transform and optimises various aspects across your SME, such as accounting and finance, real-time operations, and business intelligence.
It also works well as a foundation from which to execute further digital transformation across your business, and position it well for the business challenges of the near future.
But as with any solution, you need a solid transition plan, buy-in at all levels and the right partner to help you achieve your goals.
To achieve this, you must fully understand what your business needs are, and set the right goals accordingly.
Only then will you be able to select the cloud ERP software solution that is best able to achieve these goals.
If you'd like to know more reasons why your SME should take the leap and adopt a cloud-based solution, click on the image below to find out why the time and environment is right for Singapore businesses like yours to do so.