In the global ERP software industry, there is a growing shift towards hosting solutions on cloud technology amongst the top vendors in the world today.
Along with ERP software which started out as 'true' software-as-a-service (SaaS) solutions – such as Oracle NetSuite and Microsoft Dynamics 365 Business Central – other major ERP software vendors have been jumping on the 'true cloud' and SaaS bandwagon as well.
With this growing trend towards cloud technology, you may be wondering whether it's worth pivoting your business to a true cloud ERP software, especially if it's been using a traditional, on-premises solution like Sage 300 for a long time.
But before we get into why, let's put things into context.
What Is Sage 300 And Sage 300cloud?
Introduction to Sage300 Cloud; Source: YouTube
Formerly known as ACCPAC, Sage 300 is an ERP software that has been in the market in one form or another for more than four decades.
Sage 300 boasts a robust set of features that has made it a long-time favourite for accountants all around the world. This include one of the most detailed project job costing modules in the ERP market even today, among other selling points.
The growing trend towards cloud in the ERP software industry has not escaped Sage, which recently launched Sage 300cloud. According to Sage Software:
Sage 300cloud is a desktop solution with cloud-connected features that provides small and medium businesses with a highly adaptable business management solution.
In short, Sage 300cloud is essentially the classic Sage 300, with cloud-connected capabilities enabling access through a web browser.
This gives long-time users of the classic ERP software access to the same well-loved set of robust features along with some innovations made possible only with cloud technology.
Thinking About Getting Sage 300cloud For Your Business? Here's What We Think You Need To Know.
But for all of that, Sage 300cloud is still not a 'true' cloud ERP software. And that has its own implications for your business.
Sage 300cloud Is Not A True Cloud ERP Software. But What Does That Mean For Your Business?
Overview of Sage 300cloud dashboard; Source: Sage
When we say that Sage 300cloud is not a 'true' cloud ERP software, what we mean is that the solution was not designed for the cloud from the start.
Of course, this is not surprising given that Sage 300cloud is ultimately based on Sage 300, an on-premise ERP software.
It serves its purpose of putting the familiar interface and key features of Sage 300 on the cloud, provide your end users with a familiar user experience; except this time, they get to access it anywhere, at any time.
However, because it was never designed for the cloud in the first place, that's where the benefits of Sage 300cloud as a cloud-capable solution ends, whereas a 'true' cloud ERP software like NetSuite have much more to offer.
What A True Cloud ERP Software Offers That A Cloud Desktop Client Cannot
Comparison between true and private cloud; Source: AFON
Where Sage 300cloud simply resides on a single server, a true cloud ERP software is defined by being hosted in a multi-tenant cloud environment.
This means that all the users of a true cloud ERP software are using the same application, as well as a single shared database that contains all of their business data.
What's The Difference Between Cloud-hosted ERP Software And 'True' Cloud ERP Software? Here's Our Quick Primer On What Sets Them Apart.
This comes with some benefits that a cloud desktop solution like Sage 300cloud would not be able to bring to the table. Here are some of them;
Ease of Scalability
What on-premise and cloud-hosted ERP software have in common is a hard limit on server space, depending on the type and number of hardware servers they are hosted on.
If your business is currently using Sage 300 or Sage 300cloud, and is projected to experience rapid growth in the near future, the need the scale your ERP software accordingly will become an issue.
You may have to acquire even more servers in order to accommodate the growth, which could get costly.
However, with a multi-tenant true cloud ERP software, you can scale up your solution in line with your business growth much more easily, as the vendor is responsible for hosting it on their own servers.
This also means they can provide more capacity to handle the increased load from your growing business on demand, and remove the concern about server space becoming a bottleneck for scalability.
Greater Flexibility
The multi-tenant architecture of a true cloud ERP software not only makes it more scalable, it also makes for a more flexible solution.
This is especially important if your business sees seasonal demand for your products and services, and need to scale the capacity of its ERP software up and down quickly in response to these regular shifts in load.
A cloud desktop solution like Sage 300cloud is not nearly so flexible, which means it may not be able to handle rapid adjustments in load quite as well as a true cloud ERP software.
Customisation Through Apps
Because a true cloud ERP software provides a single code base to a wide range of customers, the vendor will also have a vested interest in ensuring their solution can be easily configured to each customer's unique set of business needs.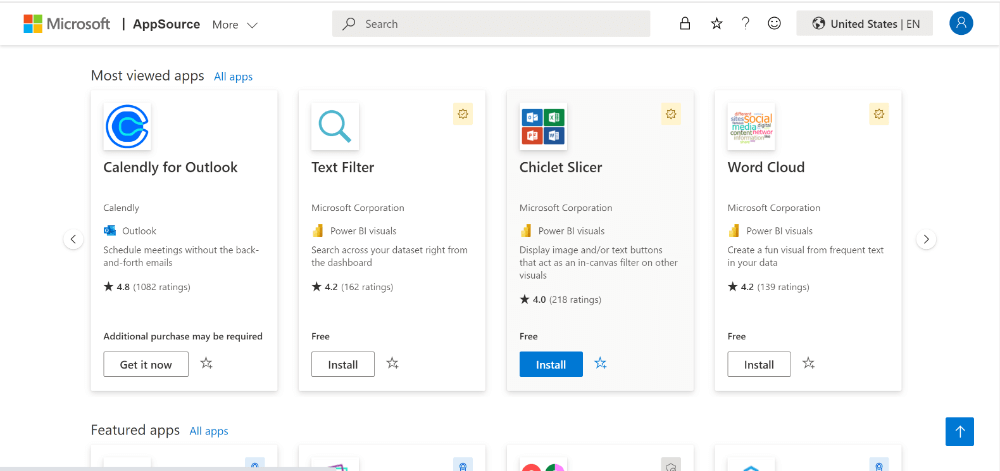 Overview of applications for download; Source: Microsoft AppSource
The main method this is done for true cloud ERP software is through APi integrations, and online app marketplaces which offer a wide variety of third-party apps that provide added functionalities e.g. SuiteApps for NetSuite, and AppSource for Business Central.
Why Is AppSource Important For Users Of Business Central Like You? Find Out What The App Marketplace Can Do For Your Business.
Desktop solutions like Sage300cloud are not so easily customised, and will require the involvement of the vendor or partner to assist in configuring the solution to better meet your business needs.
Ease Of Updates
Last but not least, a true cloud ERP software receives regular updates from the vendor to incorporate the latest innovations into its codebase.
And thanks to its multi-tenant architecture, every customer will all get the update at the same time, which means none of them will ever be stuck with an outdated version of the ERP software.
With Sage 300cloud, you still have to personally download the product update as and when they are released by the vendor, and install them yourself. This is more tedious and time-consuming than the relatively seamless update process of true cloud ERP software.
Should You Make The Switch To A True Cloud ERP Software?
It all depends on what you consider the foremost priorities of your business.
If you're satisfied with the current user experience of Sage 300, either as an on-premise solution or in its cloud-accessible form as Sage 300cloud, then it should suffice for your business needs for now.
However, if you're anticipating a need to quickly scale the capacity of your ERP software to meet projected rising or fluctuating loads, need a more convenient way to customise it to cater to your business needs, or would prefer the most up-to-date solution at any time, we'd highly recommend making the switch to a true cloud ERP software.
To find out more about the value of a true cloud ERP software like Oracle NetSuite, so that you can decide whether it's worth the switch from an on-premise or cloud-hosted solution like Sage 300, click on the image below.