Few Cloud-based systems today can boast of a lineage that goes way back to the 1970s like Sage 300 can.
For years it dominated as the ERP system of choice for small- to medium-sized enterprises (SMEs). Sage 300's robust accounting and financial capabilities made it especially popular among accountants.
But these days, competition is aplenty. You can find countless Cloud ERP systems for SMEs from Tier 1 brands (SAP, Oracle etc.) to younger upstarts like Odoo.
Faced with such competition, Sage Software came up with Sage 300cloud. Essentially they turned Sage 300 ERP — their long-time on-premise system — into something Cloud-ish.
So if you're looking for Cloud ERP and thinking of Sage 300cloud, here are three questions you should ask:
What is Sage 300cloud and is it a true Cloud system?
Do I know what I need from a Cloud ERP system?
Is Sage 300cloud the Cloud software for me?
What Is Sage 300cloud?
Introduction to Sage 300cloud. Source: YouTube
The official description of Sage 300cloud on Sage Software's website goes like this:
Sage 300cloud is a desktop solution with cloud-connected features that provides small and medium businesses with a highly adaptable business management solution.
Sage 300cloud is, for all intents and purposes, Sage 300 ERP. It has the same robust features users have come to love over the years, but with cloud-connected capabilities.
Modern, customisable interface in HTML 5 web-based screens compatible with any browser
Easy access through most mobile devices via web browser
Global database search and customised inquiries
Tighter integration with Sage CRM and other Sage Cloud-based products
Integration with Microsoft Office 365
You buy Sage 300cloud on a subscription-basis, just like other Cloud ERP systems. You can even choose between cloud license type sets that bundles different modules. This gives your business a choice between licenses that best suits its needs.
But note the key phrase here: desktop solution with cloud-connected features.


Is Sage 300cloud a True Cloud ERP System?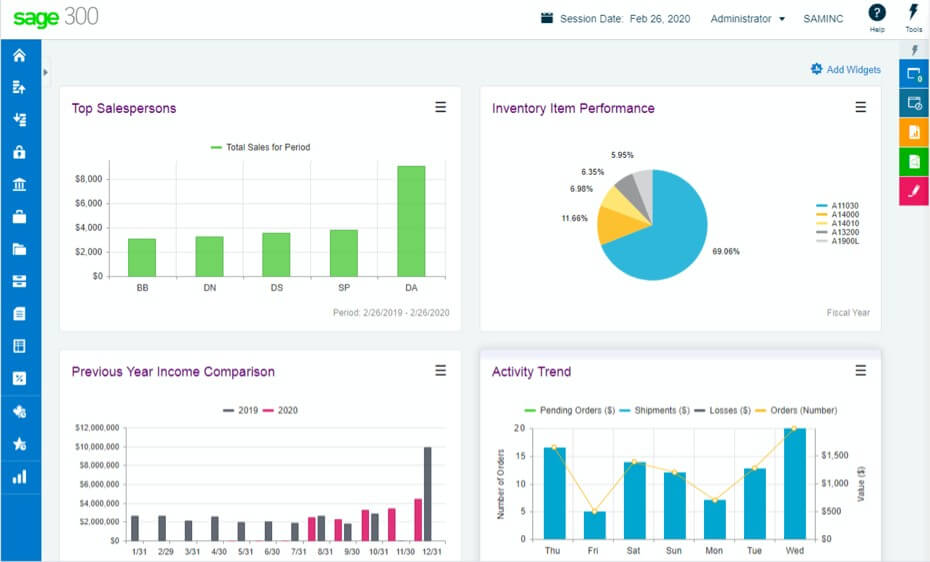 Desktop view sample of Sage 300cloud. Source: Sage
Sage 300cloud is still installed at your office premises, like its on-premise counterpart. You can host it in the Cloud, and/or install web screens that run in parallel with the classic desktop screens.
With this, everyone in your SME can use the interface that best suits their needs, wherever they are. They'll have the assurance they're working on the same shared set of data whether they're at home or in the office.
But ultimately, Sage 300cloud isn't a 'true Cloud' ERP system.
True Cloud ERP software are designed for the Cloud from the start. They're fully-hosted in multi-tenant cloud environments, backed by multiple levels of data redundancies.
And Sage 300cloud, with its origins and long history as an on-premise solution, isn't one.
What Do You Need From A Cloud ERP Software?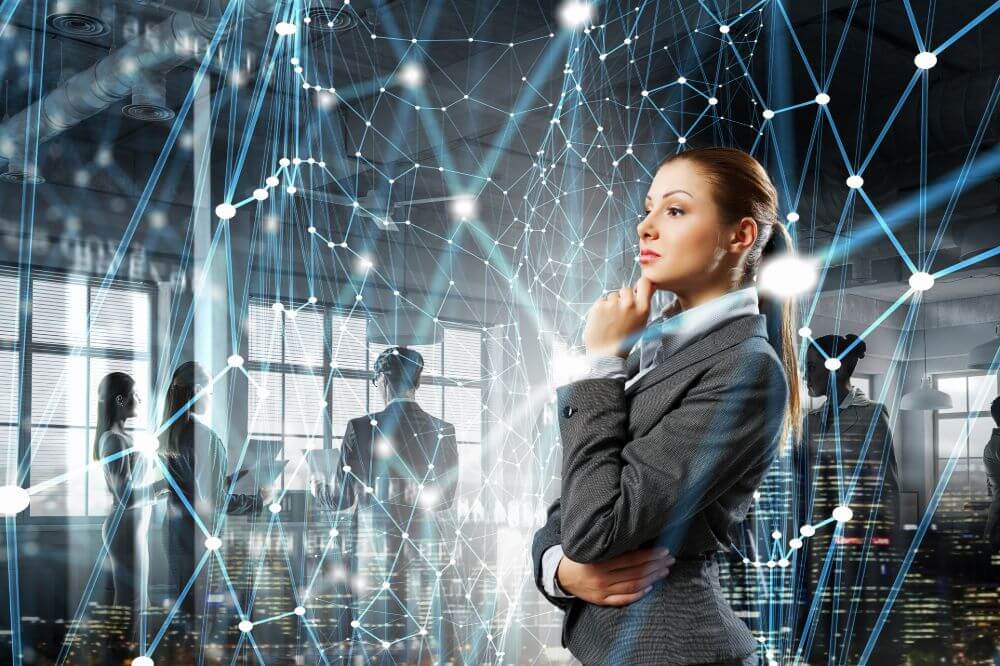 So Sage 300cloud isn't a 'true Cloud ERP' system. Don't be too quick to decide it isn't for your business.
Instead, try identifying the main reasons that led you to look for a cloud ERP software.
Determine whether these four factors are a priority for your business:
1. Budget Management
One reason SMEs choose to transition to a cloud ERP software is to lower its immediate budget impact.
On-premise ERP systems need in-house hardware for installation. This translates to increased maintenance. Licenses are also typically sold on a perpetual basis i.e. one-time payment.
Then you need to pay an annual maintenance fee to the software license owner (e.g. SAP or Sage etc.). This is on top and separate from the maintenance fees you pay to implementors like us.
What this translates to is a large initial capital expenditure (CAPEX) - a challenge for many SMEs.
Conversely, most cloud ERP software is sold as a subscription i.e. recurring annual or monthly fee. This usually includes the maintenance fees paid to the license owner.
There's minimal infrastructure needed to install a Cloud system.
All this means is that your upfront initial investment is much smaller. There's also less complexity, making it easier to manage your budget.
2. Ease of Access
SMEs which choose cloud ERP software might do so to enable remote working.
That is, end users working away from the main office should be able to access the solution as well.
More importantly, this remote access is secure and consistent.
This access ease is one of the biggest advantages Cloud has over on-premise systems.
3. Scalability
Another reason SMEs opt for cloud ERP software is because of scalablilty. This is especially the case for fast-growing businesses.
Because scalable systems can help you accomodate new growth demands by growing alongside. You don't have to worry if your infrastructure's security or capacity can keep up with changes.
And reliable Cloud ERP brands often come with their own ecosystem of Cloud add-ons.
These can be easily installed compared to on-premise systems, giving you more flexibility.
4. Ease of Updates
Cloud ERP software can be much easier to update than on-premises equivalents. The vendor of a true cloud ERP software can push updates to all customers at the same time, on a regular basis.
Users of on-premise ERP software on the other hand, have to wait for an update to be manually installed. This update is often done by external implementors like us, which incurs more costs.
By going with a true cloud ERP software, the burden of updating it is removed from your SME. This reduces the maintenance and downtime you'd otherwise have to invest.
With these factors in mind, how does Sage 300cloud fare as a cloud ERP software?
Sage 300cloud As A Cloud-hosted ERP Software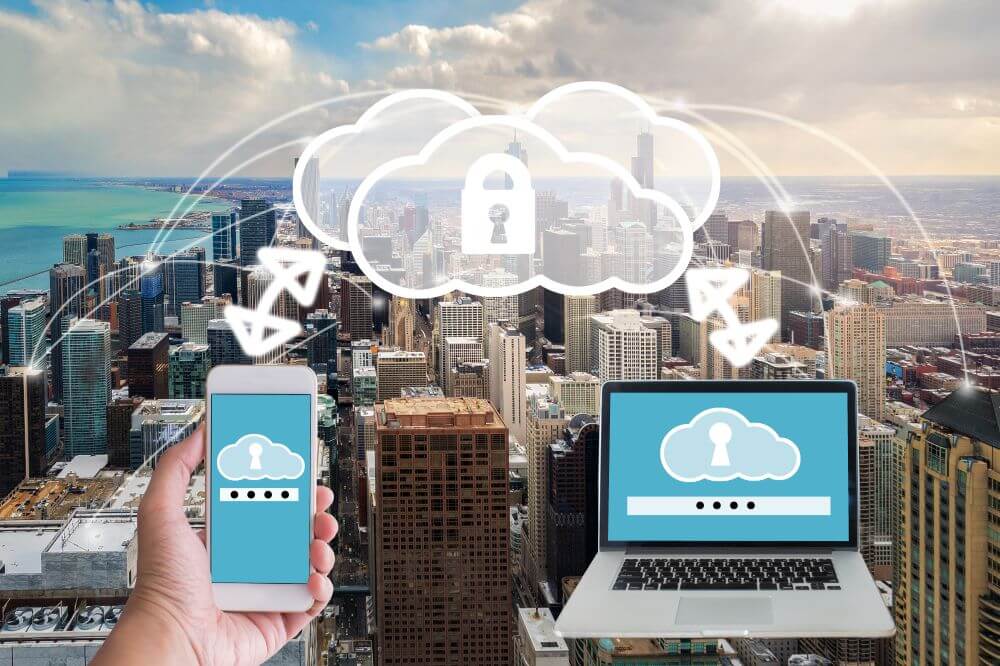 As mentioned earlier, Sage 300cloud has 'cloud-connected capabilities.
It is misleading to call Sage 300cloud a (true) cloud system since in essence, it still requires physical hardware to run the system. Updates are not automatic; they have to be downloaded and installed. Also, only a fraction of the system is enabled in a cloud-based way - and it isn't the main transaction part of the system.
So what this means is that Sage 300cloud doesn't offer the full set of benefits that "true Cloud" solutions do.
And out of the four factors mentioned earlier, it may struggle to compete in these two areas compared to true Cloud alternatives:
Scalability - system may not grow that easily in capacity and security etc. alongside your SME's growth
Ease of Updates - upgrades aren't automatic and seamless, like in true Cloud systems.
But Sage 300cloud does pretty well in the other two aspects:
Budget Management - payment is on a subscription basis, as opposed to a one-time upfront larger cost. This may make it more manageable for SMEs with a tighter budget
Ease of Access - can easily access via HTML 5 compliant, user-friendly browsers on desktop or mobile devices
... mobile access is especially important (to me) and should be simple and trouble free. My test account was running on a virtual machine (VM), which may have added an extra layer of complexity, but I was able to log in successfully and navigate on all three of my mobile testing devices (iPad, Android tablet, and Microsoft Windows 10 Surface 3) using the Chrome browser.
Should You Get Sage 300Cloud? Yes, If You Value Its Time-tested Features


A customer testimony for Sage 300. Source: Sage
If you'd like the full benefits of a "true Cloud" ERP software - including scalability and ease of updates - Sage 300cloud may not be for you.
But if what you only need is:
Robust, tried-and-tested functionalities over the years
An ERP system that's accessible to end users out of office
Simple customisation capabilites for web screens to enable user-friendly experiences
Sage 300cloud can offer you that option.
And because it's on a subscription-basis, you can mitigate the risks of a heavy up-front investment cost.
If you'd like to know more about the newest features that have come with the latest product updates for Sage 300cloud, click on the image below.