Over the last two years, retail businesses like yours have adapted to the disruption caused by the COVID-19 pandemic.
In fact, 2021 has been a time of technological innovation for retailers, in response to digitally-savvy consumers.
That's not to say the retail industry aren't still beset by challenges due to COVID-19. Brick-and-mortal stores continue to face competition from online retail channels amid declining footfall.
Online retail channels need to fill orders and refresh inventory faster than before. At the same time, they face reduced revenues and wasteage due to higher rates of returns.
Retailers have found that there's still demand for in-person retail. Still, brick-and-mortar stores must be able to match the convenience of online retail channels.
And the effects of COVID-19 will persist long after the pandemic is over. Thus, your retail business must innovate to keep up with the evolving demands of consumers.
Here are some of the technology trends that retail industry experts think will have the biggest impact in 2022 and beyond.
Today's Retail Businesses Achieve Success By Leveraging Big Data. Find Out How They Do So With Some Real-Life Examples.
The Rise Of "Headless Commerce"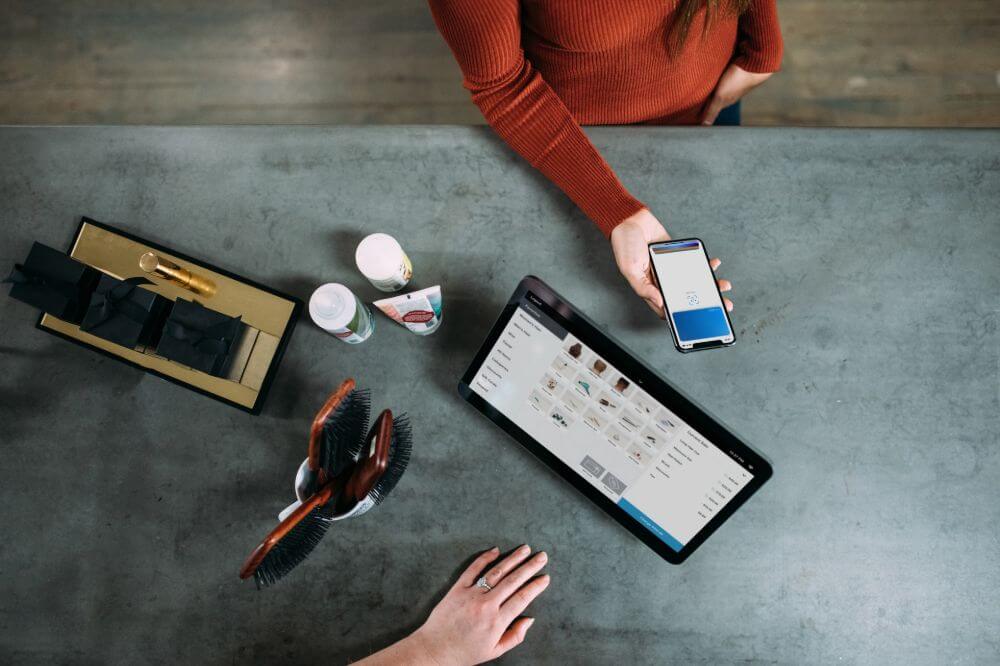 Retailers have adopted the omnichannel retail strategy as a response to COVID-19.
However, your customers still demand a seamless customer experience throughout your retail channels.
This makes a unified commerce approach more necessary than ever.
To achieve this, Bernard Marr - the international best-selling author - says that;
To manage the technology side of this, retailers will look to deploy "headless" architecture – an e-commerce infrastructure that separates customer experience such as UI and front-end from the back-end transactional and inventory management processes. This enables a far more agile approach to omnichannel selling by encouraging "plug-and-play" functionality.

- Bernard Marr
For example, you could use a cloud ERP software like Microsoft Dynamics 365 Business Central to manage back-end processes such as transactions and inventory management.
At the same time, you can manage your front-end processes with a customer relationship management (CRM) platform.
Integrating both solutions would also ensure the sharing of data between both platforms to give you a unified view into your processes.
The Right ERP Software Can Optimise Several Critical Functions In Your Retail Business. Find Out How It Can Do That Here.
Jinder Kang – the Innovation Consultancy Lead at Netguru – concurs with Marr, stating that:
Headless tools improve system functionality and flexibility, making it much easier for retailers to sell their products via several channels, including their website, social commerce channels, and even brick-and-mortar stores. This way, companies can increase customer satisfaction, reduce error risk, and gain a single source of truth with a 360-degree view of their customers. - Jinder Kang
One example of a technology that complements the "headless commerce" approach is frictionless payments, which allows your customers the ability to pay for their purchases from anywhere, with the option of paying with their credit card, mobile device, or even buy-now pay-later (BNPL) solutions.
Differentiating Through Experiential Retail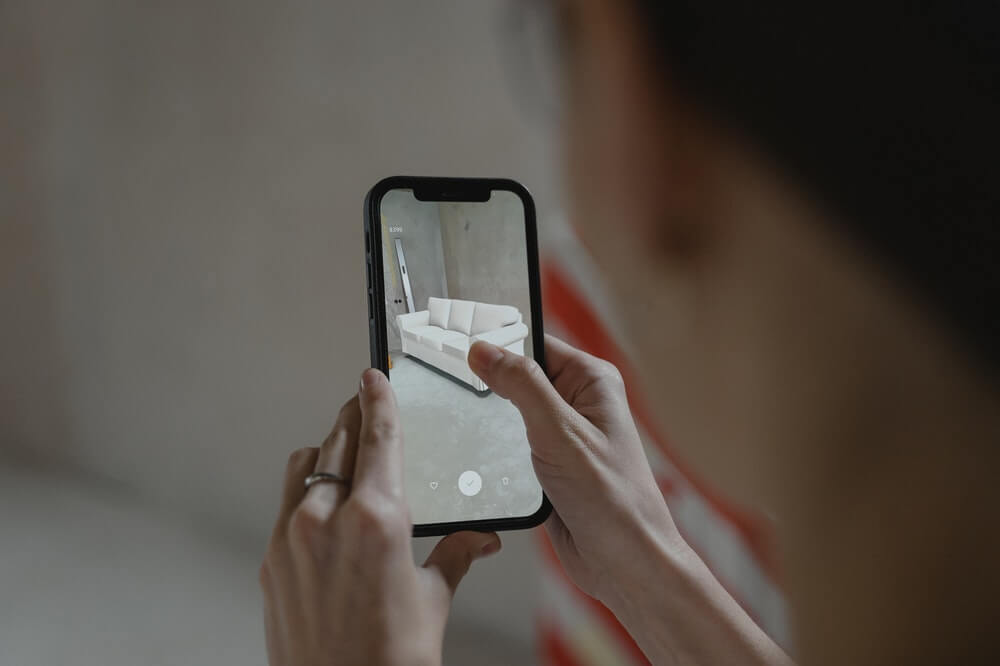 According to Marr, experiential retail will become an increasingly important differentiator that determines whether your customers give their business to you, or your competitors in 2022.
This is because;
While previously businesses expected to compete mainly on products and price, today factors such as customer service, accessibility, ease of use, knowledgeability of sales staff and any number of "ambient" factors such as the décor of retail outlets or the design of e-commerce sites play a part in customer decision-making. - Bernard Marr
One way to improve the retail experience for your customers is to equip the sales personnel in your brick-and-mortar stores with handheld devices.
This provides them with the latest information on the customers' purchase history, enabling them to provide a personalised shopping experience.
One Way Brick-and-mortar Stores Can Beat Their E-commerce Counterparts Is WIth Great Customer Experiences. Here's How You Can Do It.
In the online space, the focus will be on establishing new means of connecting with your customers. Many retail brands will emphasise social selling in particular, according to Marr.
Maria Montero – the Associate Editor of RetailDive - adds that;
Slightly over half (51%) of consumers surveyed by NPD said content shown on their Facebook and Instagram feed influenced them to make a purchase, according to a June report. - Maria Montero
Technologies such as augmented reality (AR) and virtual reality (VR) will also play an important role in the retail experience.
That's because your customers will ask for more "hands-on" experience with your products to inform their decisions.
According to Kang, retailers were wary about such virtual try-on (VTO) services.
But they're warming up to the technology due to advances in technology, as well as more data on the benefits. Additionally;
Virtual try-ons can help consumers make more confident purchase decisions, resulting in increased sales and reduced return rates. A boost in sales and desire is not the only benefit, though.

Retailers can use VTOs to test demand for specific items, enabling more thoughtful manufacturing processes and enhancing their sustainability efforts, potentially saving some valuable time and money. - Jinder Kang
As Montero has noted, retail brands are forming partnerships with VTO businesses such as Perfect Corp and Modiface, as well as with social media platforms with AR capabilities such as Snapchat and Pinterest.
In fact, one great example of this was how Snapchat teamed up with several businesses in various industries, including retailers such as Walmart and Hollister to create virtual stores in the app during Black Friday in late 2021.
Improving The Resilience Of Supply Chains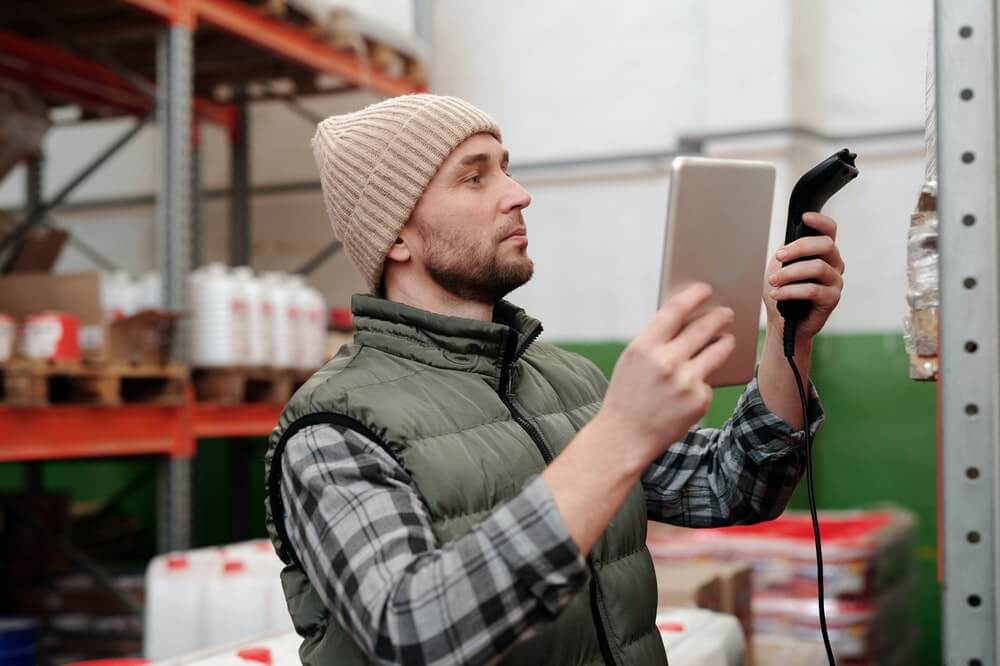 With the disruption to supply chains caused by the COVID-19 pandemic, Marr notes that resilience will be a key focus in every aspect of B2C retail operations going into 2022.
Because of this;
In 2022, we will see an increase in the deployment of technologies like artificial intelligence (AI) and blockchain to create more robust and trustworthy supply chain processes. Although these won't necessarily make companies entirely immune from disruption by volatile world events, they make it more straightforward to trace the source of disruption when it occurs and put measures in place to mitigate damage. - Bernard Marr
Kang adds that machine learning (ML)will have a growing role in supply chain management in 2022, and retail businesses like yours will invest in both AI and ML to improve overall efficiency and adaptability in their supply chain processes.
These will include leveraging these technologies to automate tedious inventory-related tasks and processes, and mitigate common risks such as poor resource planning. In addition;
Thanks to real-time and predictive resource analysis, machine learning will also allow them to become more time and cost-efficient while offering a high-quality service to end customers. - Jinder Kang
To Avoid Losing Sales, Your Retail Business Needs Full Visibility Into Its Supply Chain. Find Out Why By Clicking Here.
New Technology Trends Will Define Retail In 2022 And Beyond
The COVID-19 pandemic might be drawing down after more than two years, but the effects it's had on the retail industry will persist long afterwards.
And this in turn will influence the technology trends that will define the retail industry, going into 2022 and beyond.
This will be the year to adopt "headless commerce", and enable a seamless customer experience across your retail channels.
Technologies such as AR and VR will be key to enabling your experential retail strategy. This makes them a key differentiator against your competition.
Lastly, COVID-19 has made the importance of resilience in your supply chain apparent. This means adopting technologies such as AI and ML will help ensure your retail business can weather future disruptions.
Speaking of which, if you're not sure how to begin building a resilient supply chain for your retail business, we have a 4-step guide for building one just for you. Click on the image below to download the 4-step guide to building a winning supply chain.