Many small businesses are struggling with this new reality created by the COVID-19 pandemic, and it doesn't seem likely that the crisis will end anytime soon.
Get Some Insights From Business Leaders On How You Can Prepare For The New Normal.
However, the pandemic has also accelerated and intensified the migration of critical business applications to the cloud. It's also led to the increased adoption of cloud ERP by small businesses.
Major ERP vendors like SAP and Microsoft have responded to the growing demand for cloud ERP by shifting to a cloud-based business model, and urging small businesses to choose Cloud-based products such as SAP Business One in the Cloud, and Microsoft Dynamics 365 Business Central.
The increased rate of cloud ERP adoption is no surprise, as businesses which have opted to implement a cloud ERP software have proved to be better at implementing work-from-home (WFH) policies successfully, while maintaining business continuity at the same time.
This is because cloud ERP delivers five critical benefits which are especially useful for small businesses when it comes to adapting to the post-pandemic world.
Here Are Five Ways Moving To The Cloud Helps You Maintain Business Continuity
1. Cloud ERP Enables WFH Arrangements
Businesses that adopt cloud ERP enable their end-users to access critical business data anytime, anywhere.
This capability is crucial as remote working is likely to remain a part of your business's day-to-day operations, even after the COVID-19 pandemic has been resolved.
Monopole, a Singapore-based wholesale distributor that supplies wine to some of the biggest names in the hospitality and F&B industries, is an excellent example of this.

Watch how Monopole Thrive in the face of Covid-19 with Cloud ERP

Initially, Monopole used an on-premises ERP software and an accounting software package to carry out financial transactions.
The company's remote workers, however, could only access the system and update inventory data during office hours. This restriction reduced employee productivity levels, and slowed the monthly billing process.
Monopole boosted productivity dramatically with the implementation of Microsoft Dynamics 365 Business Central. The cloud ERP software increased accessibility for remote workers, allowing them to update company data anytime, anywhere.
With the implementation of Business Central, Monopole is well positioned to continue WFH arrangements for the foreseeable future.
2. Cloud ERP Enables Remote Collaboration
Many small companies build their business processes around a physical office space, which makes it hard for workers to collaborate when COVID-19 measures are in place. Social distancing, for example, hampers productivity and efficiency in an organization.
Implementing a cloud software ERP facilitates collaboration between your employees and stakeholders, and allows your end-users to communicate and share information almost instantaneously.
For example, Naumi Hotels initially implemented Oracle NetSuite to support its aggressive expansion plan, which called for the establishment of six new hotels in the Asia Pacific region.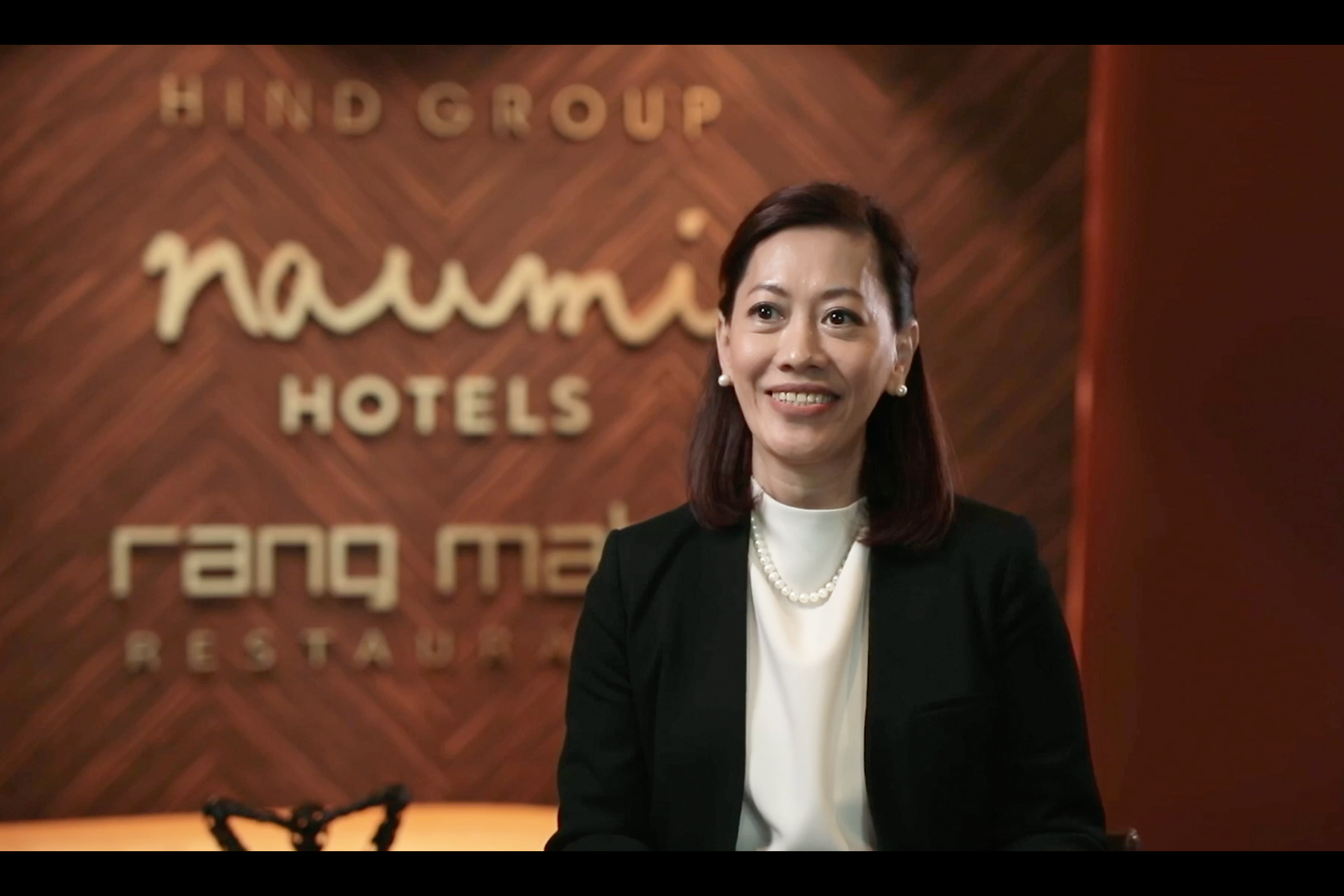 Satisfied Oracle NetSuite ERP customer from Naumi Hotels.

When the COVID-19 pandemic heavily impacted the hospitality sector, the cloud ERP software made it possible for Naumi to access and share financial data and forecasting with their shareholders and stakeholders.
This allowed the hotel group to collaborate remotely with their shareholders and stakeholders to shape their business strategy in the challenging times the pandemic posed.
3. Cloud ERP Enables Social Distancing On The Shop Floor
While many small businesses have responded to social distancing requirements due to the COVID-19 pandemic with WFH arrangements, it's not a feasible option for those in certain sectors.
For example, small businesses in industries such as manufacturing need their employees to come to work on-site, which makes social distancing measures more difficult to adhere to.
In these cases, cloud ERP can serve an invaluable role as the backbone for Internet of Things (IoT) technology, which is a potent tool for ensuring social distancing on the shop floor.
Through the use of sensors embedded in the equipment and machinery on the shop floor, IoT technology supported by cloud ERP can resolve production issues quickly and efficiently without the need for human intervention.
This cuts down on the number of employees a small business would need on the shop floor, and make it easier for them to comply with social distancing measures now and in the future.
4. Cloud ERP Helps Ensure

Data Security With Increased WFH

Although the COVID-19 pandemic has proven that WFH arrangements are a viable way of working for businesses of all sizes, it's also exposed a vulnerability in their data security as well.
With so many employees working remotely through their mobile devices, the IT function in your business will find it difficult to maintain data security through multiple endpoints.
Your business's ERP software, however, contains vital business information. The theft or destruction of it can stop your business in its tracks. It can also damage your business's reputation long term and subject it to prosecution and fines.
Therefore, it can be hard to reconcile the need to maintain the data security of your business, with the practical difficulties of doing so.
However, cloud ERP can help your business overcome this obstacle easily, as vendors such as Microsoft invest significant resources to secure the servers they run on.
In addition, cloud ERP also offers security features like end-to-end encryption, role-based access control, backups of multiple servers, and Application Program Interfaces (API).
With a cloud ERP, you can rely on its features as well as the resources of your vendor to safeguard your business data, and focus on shoring up the core operations of your business in preparation for the economic recovery of the post-pandemic world.
5. Cloud ERP Minimises The Total Cost of Ownership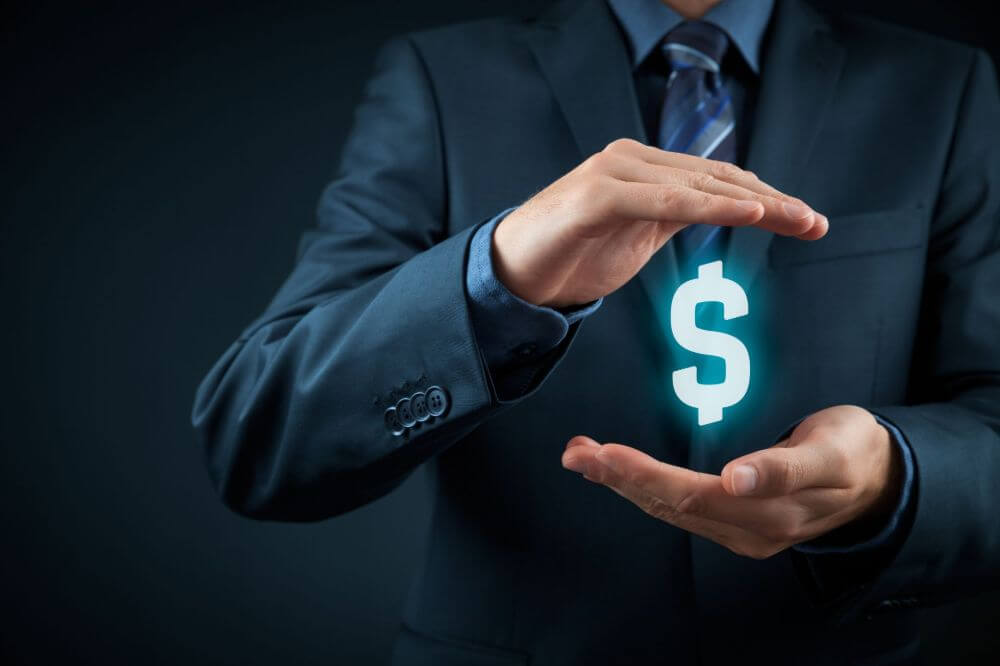 By choosing to deploy a cloud ERP software as opposed to an on-premise equivalent, you can avoid spending the resources of your business on maintaining ERP infrastructure such as server hardware.
This greatly reduces the upfront costs of implementing an ERP software, cushioning the impact it has on your budget.
In addition, cloud ERP providers and vendors are responsible for system maintenance and software updates.
You wouldn't have to dedicate resources to upgrading or maintaining your ERP software, allowing you to focus on managing your core business operations.
This makes it easier for you manage your budget and resources, to help your business overcome the challenges of the COVID-19 pandemic.
And with the end of the pandemic in sight thanks to the impending availability of COVID-19 vaccines from Pfizer, your business will be in a good position to resume its growth.
Due to the ease with which you can scale it up in line with your growing needs, a cloud ERP would be an invaluable tool for supporting the growth of your business in a post-pandemic business environment.
Cloud ERP Is A Powerful Tool For Adapting To The Post-pandemic World
COVID-19 has tested the resolve and resilience of small businesses throughout the year, and the challenges it presents won't get much easier for some time.
To survive and thrive in the "new normal" brought about by a post-pandemic world, small businesses will need to become more adaptable to the challenges that they'll inevitably face.
In these challenging circumstances, it makes sense for small businesses like yours to invest in cloud ERP software, as it provides critical benefits that can help them overcome the unique challenges that the COVID-19 pandemic has presented.
These include helping small businesses maintain continuity of operations through enabling WFH arrangements and remote collaboration, facilitating social distancing on-site, and removing the need to invest excessive resources in data security and maintenance.
Although cloud ERP software is especially useful for helping small businesses prepare for the post COVID-19 world, it's always been a powerful tool for solving a world of challenges. Click the image below to learn why this is the case.