An ERP software greatly optimises your business operations by unifying raw data and streamlining critical processes across every aspect of your small- to medium-sized enterprise (SME), such as financial management, inventory and warehousing, and the supply chain amongst others.
However, the effectiveness of an ERP software depends on the method of deployment, and whether the way it's deployed suits your particular set of business needs.
Here Are Five Compelling Reasons Why Cloud ERP Software Is Ideal For SMEs Like Yours.
The differences between an on-premise ERP and a cloud ERP are obvious, and so are their respective advantages and disadvantages compared with each other.
However, the difference between cloud ERP and a software-as-a-service (SaaS) ERP is less clear-cut, and both terms are seemingly used interchangeably.
It's no wonder that many people like yourself get confused between these two types of ERP software. Cloud ERP and SaaS ERP do sound similar to each other, and in truth, the latter is in fact a subset of the first type of ERP software.
That said, SaaS ERP does have specific differences from the larger category of cloud ERP that you need to be aware of as a business owner.
These differences may be the deciding factor in your decision to implement one or the other, depending on how they impact on the business needs of your SME.
We'll explore these differences in more detail, so you'll be better informed if and when you're making your decision between a cloud ERP or SaaS ERP software.
Let's begin with the defining characteristics of cloud ERP software.
Defining Characteristics Of Cloud ERP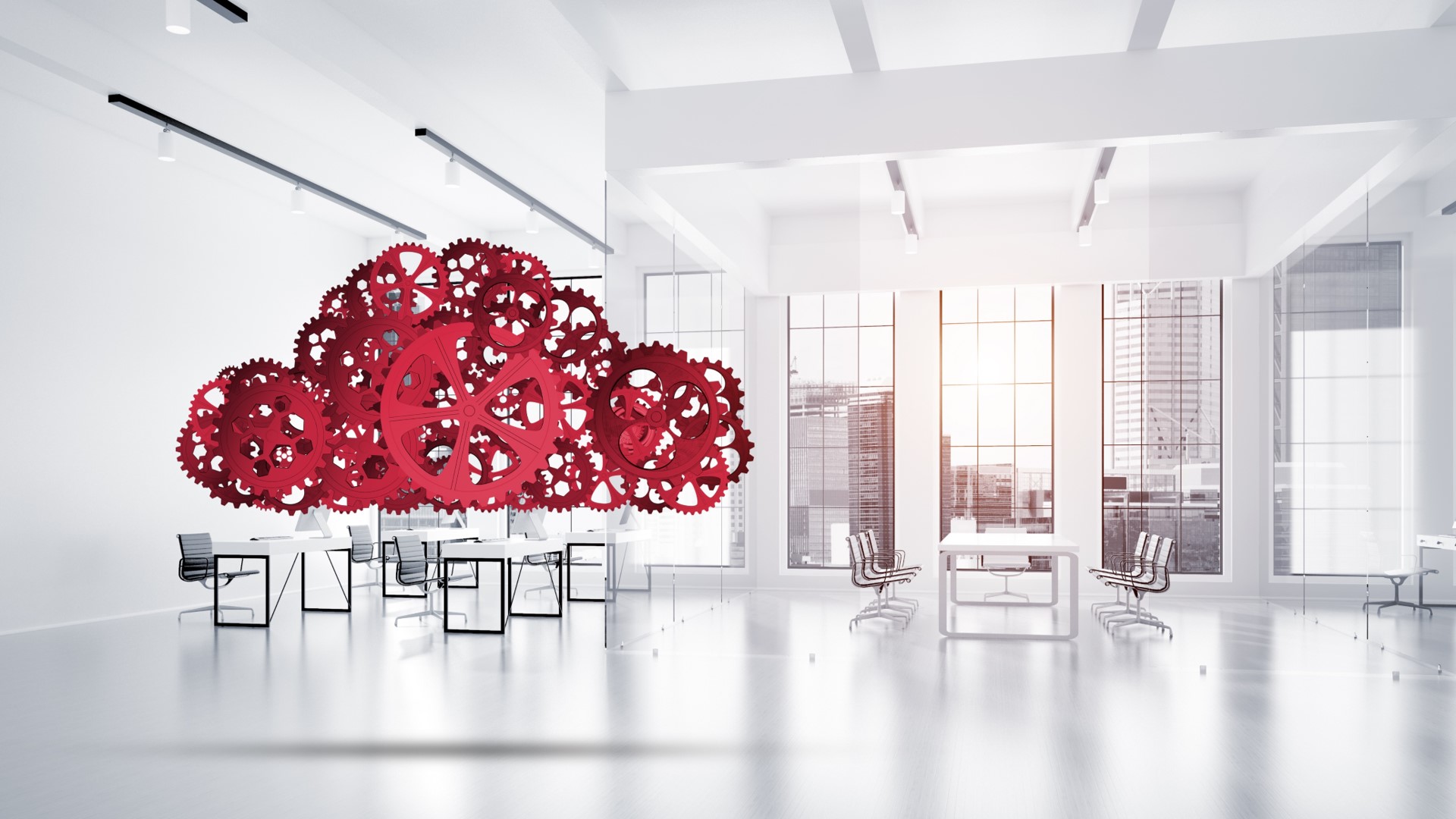 Several essential features make cloud ERP unique from other ERP software.
Servers
Cloud ERP software are different from their on-premise equivalents because their servers are not stored on your business premises. Instead, they are stored on remote off-site data centers.
Maintenance
Since the servers and data of cloud ERPs are not stored in the business premises, vendors or resellers of the cloud ERP software are the owners of the remote data centers on which the software is stored.
This means that the vendors and the resellers are the ones who are responsible for all kinds of maintenance that need to be conducted on the software as well as servers. They are also responsible for providing timely updates to the hardware and/or software.
Access
Customers access their cloud ERP software stored on their vendor's or reseller's servers through an internet connection.
Next, let's find out what makes SaaS ERP stand out from other forms of cloud-based ERP software.
Defining Characteristics Of SaaS ERP
Software-as-a-service (SaaS) ERP refers to a sub-category of cloud ERP software. The main distinguishing feature of SaaS ERP is that customers pay a monthly subscription for use of the software, which is then distributed as a service via the Internet.
The key characteristics of SaaS ERP include:
Ready-to-go Software
SaaS ERP does not usually require too much effort from the customer's end. This kind of software is typically delivered directly to the customer in a cloud-hosted, pre-configured and ready-to-go manner.
This means that the customer is not required to do any sort of installation, manage backups, or even purchase external hardware.
Subscription
Customers generally purchase the use of SaaS ERP software through either a monthly or annual subscription. This means that the customers are not the owners of the SaaS ERP software but are merely paying users.
Now that we've covered the respective defining characteristics of cloud ERP and SaaS ERP, let's take a look at the differences between them..
What Sets SaaS ERP Apart From Cloud ERP?
By definition, cloud ERP software (including SaaS ERP) are hosted on cloud architecture. The difference between both types of ERP software lies in the type of cloud architecture it's hosted on.
As per the name, vendors of SaaS ERP software distributes the functionalities of their solution as a paid subscription service to their customers.
SaaS ERP software is usually hosted on a multi-tenant, or "public" cloud. This allows vendors to host the critical business data of multiple customers on the same set of servers and infrastructure.
Of course, the data of each tenant is kept separate from each other, even though everything is accomplished on the same multi-tenant platform.
On the other hand, cloud ERP software include solutions that are hosted on single-tenant (or "private") cloud, in addition to SaaS ERP.
In a single-tenant cloud setup, your business would not be sharing servers or infrastructure with any other organization. Instead, the ERP software is going to be delivered by a highly secure and private network.
Cloud ERP can sometimes be similar to on-premise ERP software, especially when your business is the owner of the single-tenant cloud ERP.
Instead of opting for a third-party cloud ERP vendor, you can choose to own your cloud ERP software instance, and be responsible for the maintenance of the software and upgrades.
Both SaaS ERP and cloud ERP software have certain advantages to your business. Let's take a look at some of the most significant ones.
Common Advantages Of Multi-Tenant SaaS ERP And Single Tenant Cloud ERP
Reduced Costs
Both SaaS ERP and cloud ERP eliminate the need for you to establish on-site server hardware. This allows you to drastically cut down on the cost that might otherwise have been spent on on-premise ERP software.
Increased Efficiency
Both kinds of software can be implemented much more quickly and easily by your vendors when compared to on-premise ERP software.

Easy Access
Due to their cloud architecture, SaaS ERP and cloud ERP software allow you to access your business data anytime, anywhere. You can even access it from a mobile device as long as you have an internet connection.
Excellent Scalability
The cloud architecture of SaaS ERP and cloud ERP software allows you to quickly scale the software in line with the growth of your business.
Scalability Is One Of The Reasons Why Cloud ERP Can Drive Digital Transformation. Click Here To Find Out More About The Other Ways It Does So.
While both kinds of software have these common advantages, SaaS ERP software brings certain unique advantages and challenges.
Unique Advantages And Disadvantages Of Saas ERP Software
Advantages
Third-party vendors offer better security, data storage resilience, and business continuity to SMEs who do not have the resources to develop them on their own.
SaaS ERP software has been designed to meet the most common needs of businesses with excellent out-of-the-box (OOTB) functionality.
Subscription to SaaS ERP can be purchased at an affordable rate of operating expenditure (OPEX), thereby allowing you to eliminate the need for a pricey one-time license that would otherwise significantly increase your capital expenditure (CAPEX).
Here Are Five Ways That You Can Maintain Business Continuity Much More Easily With Cloud ERP Software.
Disadvantages
Organizations whose regulatory compliance standards are stringent (such as government bodies of businesses in highly regulated markets) might run into some trouble with multi-tenant software.
SaaS ERP might not handle unique business needs because of the limited customizability that this software affords compared to on-premise for private cloud ERP software.
The cost of SaaS ERP software can quickly increase with the number of users in your business, and therefore, it needs to be closely monitored.
Your Business Needs Should Determine Whether To Choose SaaS ERP Over Cloud ERP
Both SaaS and cloud ERP software help to reduce cost, increase efficiency, allow greater access to data and increase scalability for your organization.
But as you can see, SaaS ERP software is distinguished from the general category of cloud ERP through several key differences.
These make SaaS ERP suitable for businesses which need an ERP software with minimal fuss and impact on an SME's limited budget.
On the other hand, it's not so suitable for businesses with stringent compliance standards, or a need for extended capabilities that address unique business needs.
Therefore, the choice between an SaaS ERP software specifically, or a cloud ERP software in general, depends on keeping the business requirements of your SME in mind.
We hope that this has given you a better idea of the differences that sets SaaS ERP software apart from cloud ERP, and how this makes it more suitable for businesses with certain types of needs more than others.
However, there are many other terms related to the cloud, including but not limited to "public cloud", "private cloud", "PaaS", and "IaaS" etc., each with their own definitions.
Confusing, no doubt. But no need to worry, for Oracle NetSuite has a white paper available to help shine a light on the differences between each type of cloud ERP software, and help you find the specific one that's right for your business.
Click the image below to download that resource, and learn more about the different types of cloud ERP software today.