ERP software are proven tools for managing the processes, automating workflows, and provide data-backed insights for businesses in every industry.
However, ERP software are not equipped for front-office operations such as sales, which are critical to certain industries such as the retail sector.
Find Out About The 4 Ways An ERP Software Can Optimise Business Functions That Are Critical For Your Retail SME.
Therefore, it's best to integrate a POS system with an ERP software, so you can manage both the back-end and front-end of your business.
Such an integration also improves end-to-end visibility, helps optimise the overall efficiency of your business processes, and helps you identify new growth opportunities.
What Happens When You Don't Integrate POS Systems With ERP Software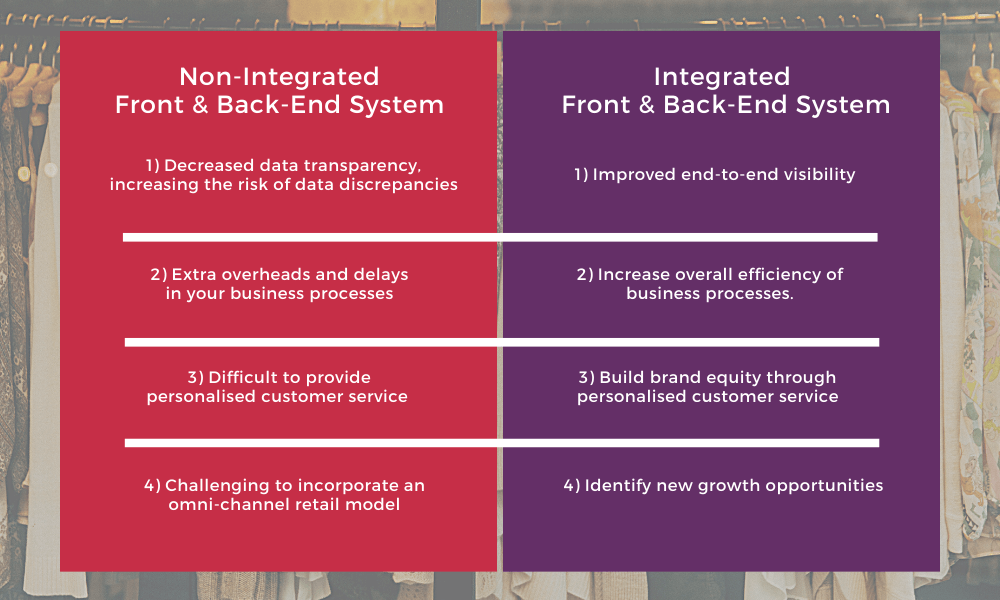 Without an integration of a POS system with your ERP software, data transfer between both systems will be difficult, as you'll have to deal with information silos leading to a lot of missed opportunities.
You Also Need Full Visibility Into Your Supply Chain To Avoid Lost Sales. Find Out How You Can Achieve This By Digitising Your Supply Chain.
POS systems act as the primary entry point for all critical custom data, including the sales transactions, customer contact details, and the subsequent inventory adjustments. However, POS systems deals exclusively with front-end operations only.
Therefore, when you keep such a data-intensive model separate from your ERP software, you end up spending more time and effort manually reconciling sales and customer information in both systems.
This leads to duplicated processes, increased instances of human error and, in most cases, out-of-date data in your ERP software.
In short, not integrating your POS system with your ERP software will result in a mess.
You'll find it extremely difficult to provide personalised service to your customers
Incorporating an omni-channel retail model for your business will be difficult, and you stand to lose opportunities for promoting your various sales channels.
Integrating back-office and front-office processes will add extra overhead and delays in your business processes.
You can avoid all of these hardships by simply choosing to integrate a POS system into your ERP software.
How Integrating POS Systems With ERP Software Improves End-to-end Visibility
As already mentioned, POS systems deals with front office transactions and customer interactions, whereas ERP software deals with back-end systems that store, organise and analyze all of your data.
Integrating both systems lets you take advantage of the systematic data capture provided by POS systems, and the data analysis features provided by ERP software.
This lets you carry out up-to-date and error-free data management and derive better-informed business decisions.
ERP Software Can Also Complement Your E-commerce Platform. Find Out How This Can Help Your Retail SME Prepare For The Festive Shopping Season.
Here are some ways the increased visibility from integrating a POS system with your ERP software can benefit a retail SME like yours.
Easy Access To Data And Insights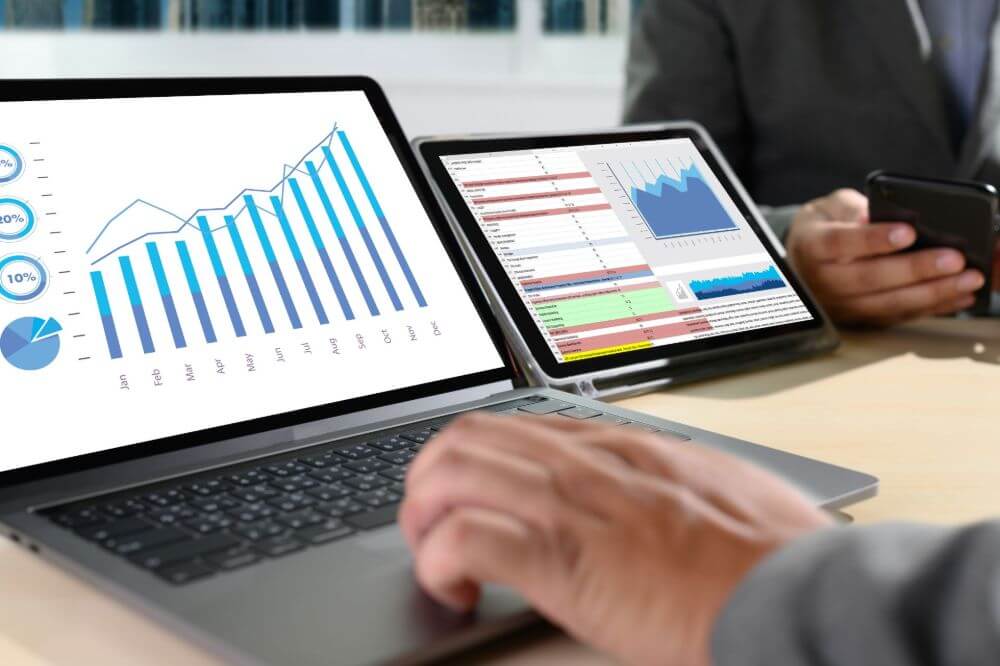 POS systems record all crucial sales information, including customer details, sales transactions, and required inventory adjustments.
By integrating a POS system with an ERP software, you make this data available to your managers in your back-end to gain crucial insights from.
With these insights, your business will be able to promote your products better, make better sales recommendations, improve cross-sells and upsells.
Today's Retail Businesses Achieve Success By Leveraging Big Data. Find Out How They Do So With Some Real-Life Examples.
Greater Customer Satisfaction From Personalised Service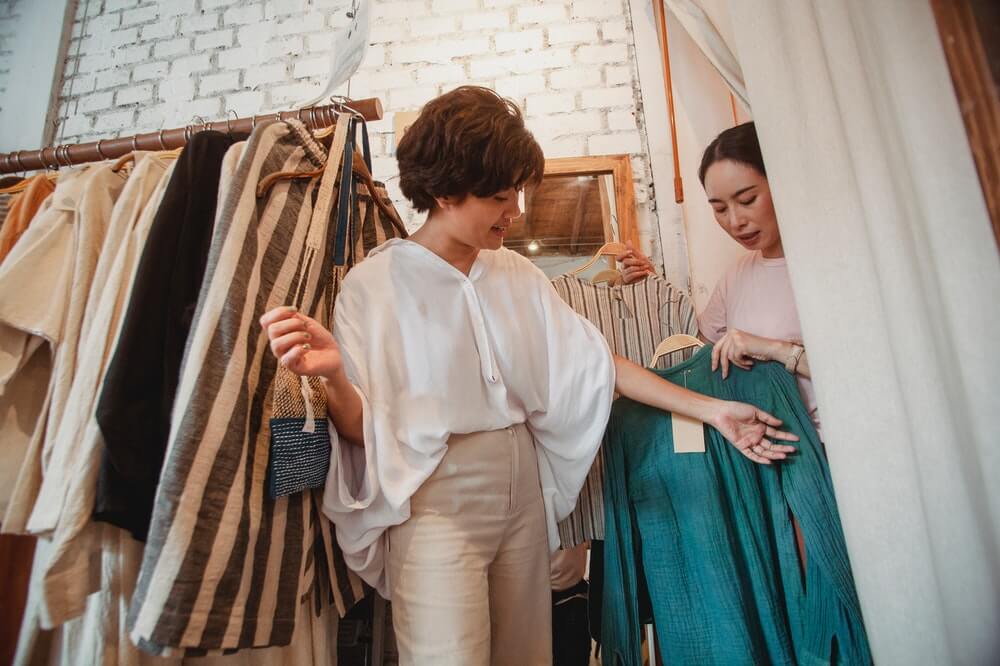 In an industry as competitive as the retail sector, you need to be highly attentive and responsive to your customers' needs and expectations.
Because integrating your POS system with your ERP software allows customer information to sync between both solutions, your salespeople can easily access this data at your retail outlets.
This allows them to provide personalised customer service such as recommendations based on customer preferences, and provide services such as online ordering and in-store pickup.
Improved Inventory Management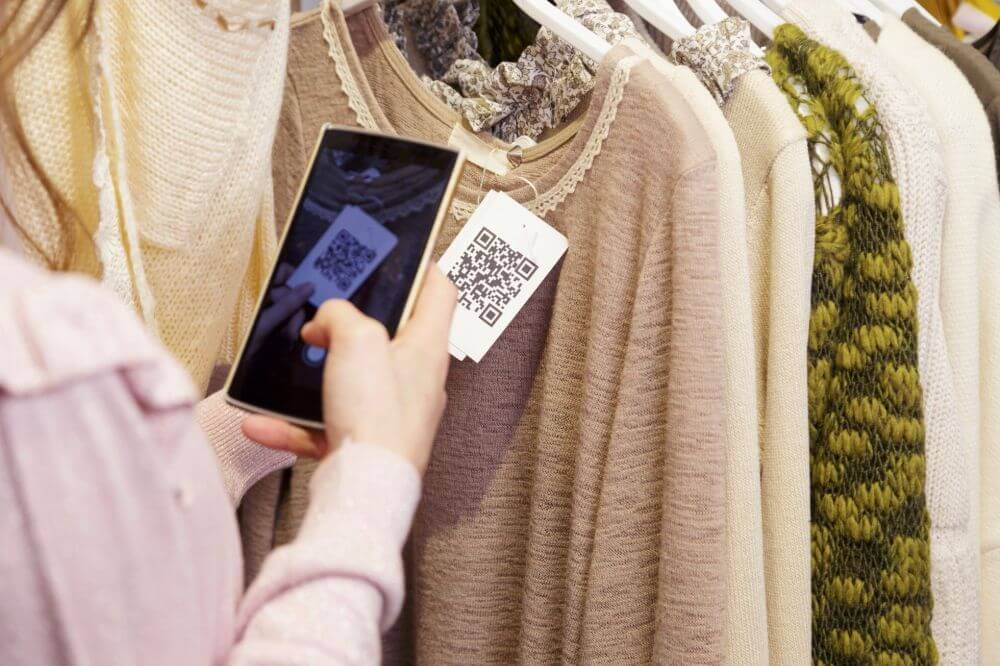 When you integrate your POS system with your ERP software, you get complete visibility over your inventory thanks to data being synchronised across both systems.
This means that when your salespeople at your front-end retail outlet makes a sale and enters the transaction in the POS system, you'll also see your inventory levels being updated in real-time from the back-end through your ERP software.
Conversely, when you change product data such as product details and prices in the ERP software's product catalogue, it's updated in the POS systems at all of your retail outlets.
Therefore, your salespeople will get real-time alerts if an item is out of stock, and can find out when the item will be restocked, or if it's still available at the nearest store.
You can also configure the inventory management module in your ERP software to automatically trigger a purchase order for an item, when your inventory of that item falls below a pre-set value after it's been updated from the POS system.
AFON Has Partnered With EPOS For POS-ERP Integrations
ERP software may not have the features for managing the front-office processes that are critical for retail SMEs like yours, but that can be resolved by integrating a solution with the necessary features such as a POS system.
With such an integration, you eliminate duplicated work in maintaining up-to-date data in both systems, and enable a more streamlined business process with end-to-end visibility.
This helps you ensure consistent sales operations, enable omnichannel retail, and ensure your data is always up-to-date and accurate.
You might be interested to know that AFON works with EPOS – one of Singapore's largest POS system vendors – to integrate its POS solution with Microsoft Dynamics 365 Business Central.
Therefore, if you'll like our advice and assistance in implementing and integrating both solutions for your retail SME, do give us a call at +65 6323 0901, or drop us a note here.
Integrating a POS system with your ERP software is just one way to digitalise your retail SME's business processes, and it's only part of the equation. To find out what else you need to do to complete the digital transformation of your business, click the image below.