If you're a small- to medium-sized enterprise (SME) owner, you might be thinking about implementing an enterprise resource planning (ERP) software. It's important to consider the total cost of ownership (TCO) when making your decision.
But calculating the total cost of ownership (TCO) is not as simple as comparing the purchase price of ERP software with other options. It also includes additional indirect costs that depend on various factors that must be considered.


Oracle NetSuite, Singapore's top Cloud business solution vendor, has a simple formula for calculating an ERP software's TCO:
TCO = Purchase Costs + Implementation Costs + Operating Costs over the next 5 - 10 years
Why a 5 to 10-year lifespan? By the end of this timeframe, it's common for SMEs to reevaluate their existing software to ensure it still meets their needs e.g. upgrade capacity to support new business growth and directions.
In this post, we'll guide you through the process of estimating the TCO of an ERP software for a typical SME. We'll also provide some ideas you can use to minimise the costs.


How to Calculate TCO For A New ERP Software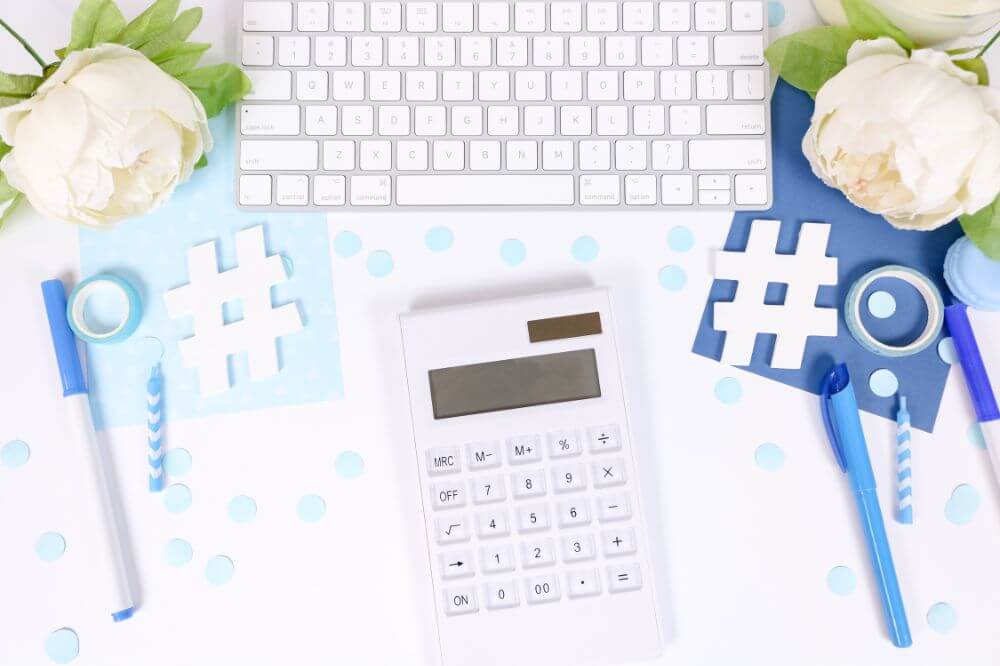 There are countless ways to crunch the numbers and calculate TCOs, just as there are countless solutions available in the market. While the formula above may seem simple, it's a good starting point for most SMEs.
When it comes to calculating TCO for ERP systems, there are typically two categories to consider - direct costs and indirect costs.
Direct costs are the ones you can see and easily quantify. On the other hand, indirect costs are a bit trickier to pin down. They're often related to people and are not as easily quantifiable. These hidden costs need to be taken into account for an accurate TCO calculation.
Calculating TCO: Direct Costs

Based on the simple formula Oracle uses for SMEs, direct costs to consider include:
Cost of purchase, and
Implementation costs


Purchase Cost
When it comes to costs, SMEs are most familiar with the software license component. This could be a one-time license fee for on-premise ERP software or subscription license fees for cloud ERP software.
But let's not forget about the additional licensing costs. If you're going for an on-premise ERP system, you'll need to consider say, Microsoft SQL licenses for running the system on a SQL server in your office, or Windows remote licenses for your staff to access the system on-the-go. You might even need to invest in new hardware or servers to ensure smooth operation.
On the other hand, cloud-based software-as-a-service (SaaS) ERP systems are subscription-based. Since they're hosted on the vendor's servers, they take care of security, uptime, upgrades, and more. This means you won't have to purchase additional hardware or licenses to run the system in your office.
Lastly, don't forget about the possibility of needing additional add-on solutions to support your unique business needs. Oracle NetSuite, for instance, offers a business app store with a wide range of apps to enhance your Oracle NetSuite ERP system. Similarly, Microsoft provides AppSource to help their Microsoft Dynamics ERP and Business Central customers find connectors.
Microsoft AppSource Is The One Benefit That Business Central Users Often Overlook. Here's How The App Store Makes Downloading Add-ons For Your ERP Software Much Easier.
Implementation Costs
In addition to considering licensing, hardware, and optional add-on costs, it's important to factor in the effort required for implementation.
Most reputable ERP systems are designed to handle business complexity and scale for future growth. So you're unlikely to find one that's just 'off-the-shelf' for your IT team to DIY.
You'd likely need the assistance of certified consultants from an ERP partner / vendor for the implementation of the ERP software. Their services will incur additional costs such as:
business analyses and consulting
data migration
forms and reports configuration
system configuration
deployment, user-training etc.
Calculating TCO: Indirect Costs
These fall within the more operational and long-term field of costs. Often overlooked, hidden costs in an ERP project can include:
Productivity Losses from Managing Resistance
When it comes to implementing an ERP software, managing resistance to change is often overlooked, but it's a crucial aspect that shouldn't be ignored. In fact, it plays a significant role in addressing the common issues that arise when people have to adjust their day-to-day work routines.
To ensure a successful transition, it's essential to get buy-in from stakeholders at all levels of your SME. From executive leadership and middle management to the employees who form the backbone of your workforce and will be the primary users of the new ERP software. So, don't underestimate the importance of gaining their support throughout the process.
Getting Buy-in Is Key To The Success Of The Implementation For Your New ERP Software. Here Are The 3 Types You Need To Acquire.
Another aspect to consider is the challenge of getting your employees on board with the changes in their day-to-day work. By facilitating open discussions within your implementation project team and effectively managing the process, you can guide them towards the desired outcome. It's all about finding the right balance and making sure everyone is on the same page.
https://www.afon.com.sg/blog/youve-assembled-your-erp-project-team-now-learn-how-to-manage-discussions-about-change-with-the-six-thinking-hats
Day-to-Day Infrastructure Costs
When it comes to ongoing infrastructure costs for ERP systems, it all depends on the deployment method you choose - whether it's on-premises, cloud, or hosted. For on-premises systems, upgrading the system may require you to invest in new servers, networking infrastructure, storage space, or databases. You might also need to collaborate with third-party partners to ensure that your other connected applications, such as POS or CRM, are compatible with the new version of your ERP software.
If you opt for a cloud-hosted solution, where you purchase an on-premise ERP license and host it on separate servers for cloud functionalities, the maintenance of your servers will be handled by a third party. However, keep in mind that upgrades to server functionality or capacity may result in additional costs.
What Is Microsoft Azure, And Why Should You Use It To Host Your Software Solutions On The Cloud? Here's Why.
Even with true cloud ERP systems that don't require physical servers, there are still infrastructure implications to consider, such as networking and end-user device upgrades.
Regardless of whether you choose an on-premises or cloud ERP system, you may also need additional hardware or software for backup and disaster-recovery purposes. It's important to factor in these costs when calculating TCO.
Examples of Calculating TCO for ERP Software
Now that you have an idea of what direct and indirect costs go into the calculation of the TCO for an ERP software, let's take a look at a couple of examples of what such a calculation might look like.
Direct Costs
License Fees: Includes the upfront cost of purchasing the ERP software license. This is typically a one-time fee for on-premise ERP software, or an annual subscription fee for cloud ERP software.
Hardware Costs: If you chose an on-premises ERP software, consider the hardware infrastructure required to host the ERP system, such as servers, storage devices, and networking equipment. For a cloud-based ERP software, consider the cost of acquiring and/or upgrading the mobile devices your end users need to access the platform.
Implementation Costs: Account for the expenses associated with implementing the ERP software, including consulting fees, customisation for specific business requirements, data migration, and system integration.
Training Costs: Include the expenses for training employees on how to use the ERP software effectively.
Indirect Costs
Downtime and Business Disruption: Factor in the potential costs resulting from system downtime, including lost productivity, missed opportunities, and customer dissatisfaction.
Infrastructure Costs: Include expenses related to the physical infrastructure, such as data center facilities, power, cooling, and backup systems. With a cloud ERP software, you won't need to take this into account.
Maintenance and Support: If you chose an on-premises ERP software, consider the ongoing costs for system maintenance, software updates, patches, and technical support. This is usually baked into the subscription fee for cloud ERP software.
Internal IT Staff: Calculate the salaries, benefits, and training costs for the IT team responsible for managing and supporting the ERP system. Include the cost of temporary resources needed to backfill the internal IT staff who were reassigned to the implementation project as well.
Future Upgrades: If you chose an on-premise ERP software, consider the expenses associated with future upgrades needed to increase capacity in accordance with the growth of your SME. With a cloud ERP software, just take into account the cost of additional per-user licenses.
How Can You Minimise Your TCO?
Minimise Direct Costs
Start by defining the specific requirements of your SME, and the processes you want the ERP software to support. Which core modules and features are you surely going to need in order to optimise your business processes? Which are nice to have, but not a necessity?
Once you've done this, evaluate the product offerings of multiple ERP software vendors; we suggest market-leading brand names such as SAP, Oracle, and Microsoft Dynamics for most applications.
Compare what each of their product offers, their respective pricing models, and whether they can be deployed on-premise, cloud-hosted, or as a SaaS solution. If you're going to choose an on-premise ERP software, don't forget to find out if you need to upgrade your server hardware in order to ensure a smooth implementation.
Then, determine how much of your SME's internal staff resources you're going to need to reassign to the implementation project. To do so, you'll need to estimate the project timeline, and the hourly rate of the resources you've dedicated to the implementation. Don't forget to take into account the costs of training your employees to use the new ERP software effectively, as well.
Implementation projects like these need to be carefully planned and closely managed, in order to minimise the risk of failure, and ensure the project stays on time and on budget. To help you with this, make full use of the expertise of your consultants to help you create a detailed project plan that allocates your available resources in the most efficient manner.


Minimise Indirect Costs
To estimate the costs of OCM, you should begin by getting a thorough understanding of the project scope. You can do this by identifying the parts of your SME which will be most impacted by the new ERP software, and understand how the roles and responsibilities of individual stakeholders in the process will also change as a result.
To minimise your integration costs, select a vendor which has experience integrating the ERP software you chose with the legacy systems your SME is currently using. Additionally, you can make full use of their expertise by working closely with them to assess your integration requirements, and develop a comprehensive data conversion plan as soon as possible.
Your ERP Software Vendor Will Want To Know A Few Details About Your Business Before Giving You A Quote. Here's A Few Examples Of What They Might Ask.
Qualified consultants can also inform you about which ERP software comes with pre-built integrations or APIs that enable seamless data exchange, further minimising any indirect costs of migrating your data to the new ERP software.
Knowing How To Estimate Your TCO Helps You Save More With Your Implementation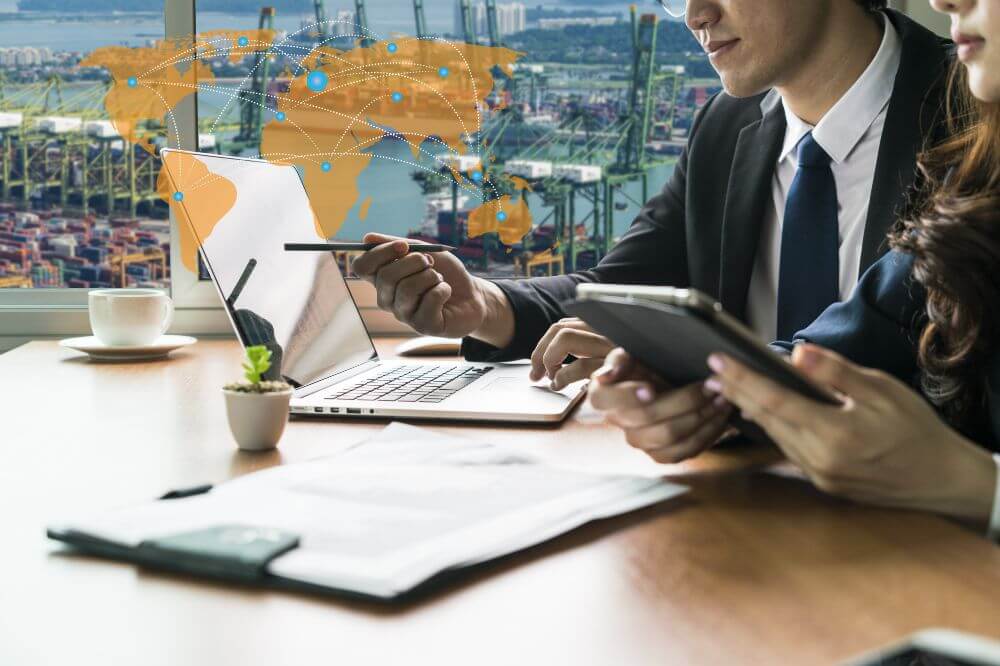 When considering an implementation project for a new ERP software, it's vital that SMEs like your business calculate the TCO of such a project accurately.
By considering both direct costs such as software licenses and implementation costs, as well as indirect costs such as training, change management and integration requirements, you'll be better positioned to make informed decisions that minimise the overall TCO for your new ERP software.
If all this seems complicated, the services of qualified consultants can be invaluable in helping you pin down what exactly you need from your ERP software, and help you minimise the TCO accordingly in the course of the implementation project.
And at AFON IT, we can help. As a top-tier partner for Oracle NetSuite ERP, Gold Partner for SAP Business One, and Gold partner for Microsoft Dynamics 365 Business Central in Singapore we bring a broader range of expertise in ERP software to the table than any other reseller.
This means we are better equipped than anyone else to determine what exactly you need from your ERP software, recommend one which fits your operational and budgetary needs, and help you achieve the lowest TCO possible for your implementation project.
If you'd like to schedule a consultation with us to learn more, do drop us a note here and we'll get back to you shortly. Alternatively, give us a call at +65 6323 0901 today!