Small- and medium-sized enterprises (SMEs) like yours are increasingly outsourcing their IT needs to third-party managed service providers (MSPs) for numerous reasons.
For some, it's because of the need to reduce overhead and labour costs, limited skill sets in their in-house IT function for carrying out digital transformation, and/or the growing inadequacies of existing legacy systems.
For others, the need to adapt quickly to Circuit Breaker restrictions on the workplace imposed to limit the spread of COVID-19 has led to increased reliance on mobile devices and cloud technology to enable the necessary work-from-home (WFH) arrangements.
AFON IT Recently Hosted A Webinar On The Remote Workspace And Collaboration Trends That Business Owners Should Look Out For In 2021. Take A Look At The Highlights Here.
The benefits of outsourcing IT to MSPs shouldn't be underestimated. These include scalable services, improved data security, and lower costs. Such benefits can provide your business with an advantage that your competitors can find hard to match, or ignore.
Some SMEs have already realised the advantages of outsourcing IT to managed service providers. A recent report by IDG says that nearly half of the 1250 global companies surveyed said they're looking to outsource more IT functions.
In short, outsourcing day-to-day IT needs to an MSP is already a viable strategy for many SMEs.
Is IT Outsourcing Truly For Your Business? Take A Look At The Questions You Need To Ask Yourself First Before Committing.
Below are three critical ways outsourcing IT needs to an MSP can help your SME adapt to the new normal.
1. MSPs Can Enable WFH Arrangements For Your SME
WFH arrangements are becoming the new norm, with an estimated 25-30% of the workforce working from home multiple days a week by the end of 2021.
To ensure that their employees can produce quality work on time while on WFH arrangements, your SME will need to provide them with the necessary tools and technologies.
However, with the limited IT resources that your SME is likely to have on hand, that's easier said than done.
To enable WFH arrangements, SMEs like yours will need to build a hybrid cloud network, which may be beyond the capability of your in-house IT function.
Outsourcing this task to a third-party MSP can be a cost-effective solution to this challenge. That's because they provide the expertise and experience to adapt your IT infrastructure and policies, and enable WFH capabilities for your SME.
2. MSPs Are Experts At Managing Security Risks Your SME Faces With Remote Working
Even as SMEs like yours are striving to provide remote workers with access to the equipment, tools and data they need, they also have to contend with the need for better IT security measures.
That's because the COVID-19 pandemic has resulted in an increase in malicious activity targeting remote workers in particular, as home networks are nowhere near as secure as corporate ones.
If your in-house IT function lacks the capabilities to implement WFH capability in your network, it's not likely to have the expertise needed to fully secure your network; especially with multiple mobile devices now acting as external access points to it.
Here Are Some Reasons Why It's Worth Co-sourcing IT To MSPs, Even If You Have An In-house IT Functions.
However, a third-party MSP can help ensure that your network remains resilient against external threats, even while adapting it to provide your SME with WFH capabilities.
That's because they bring expertise in data security to the table, and can thus help your SME manage the security risks of the new remote work-capable environment in your SME.
3. MSPs Introduce Cutting-edge Technologies To Your SME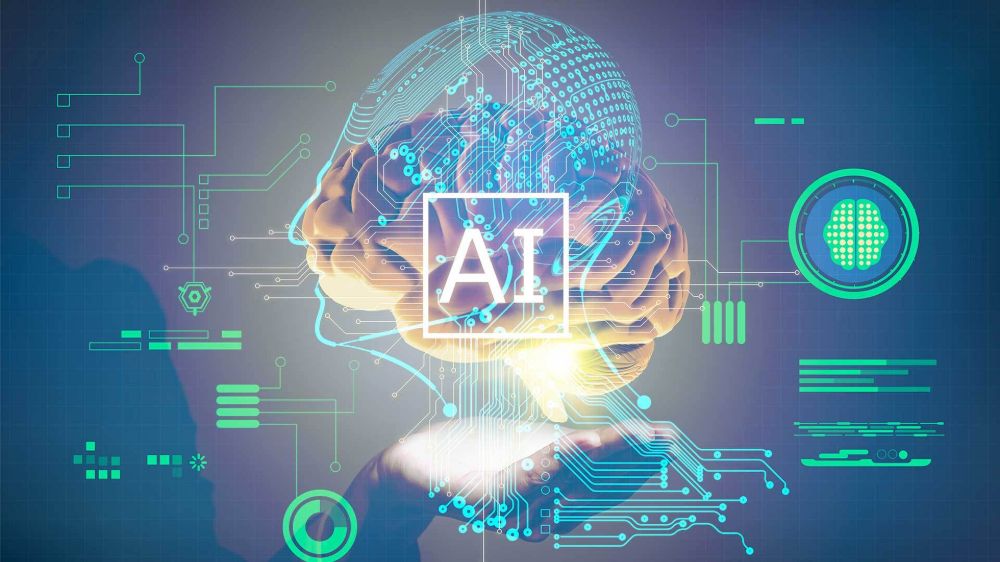 Source: Savvycom

While businesses like yours were already under increasing pressure to shed traditional business models, the pandemic served as a tipping point for many of them to pursue digital transformation seriously.
Reinventing one's business, however, is a challenge. And although it's one which larger companies have the IT capabilities to overcome, this is not always the case for SMEs.
Engaging the services of a third-party MSP can help your SME make up for the gap in IT capabilities. That's because MSPs tend to be well-versed in the latest business technologies, such as artificial intelligence (AI) and robotic process automation (RPA).
They also have plenty of experience in implementing these technologies in a wide variety of situations, which means they can do the same for your SME at a reasonable price.
Because of this, MSPs can serve as a useful avenue for introducing these technologies into your SME, and help jump-start its digital transformation efforts.
SMEs Can Prepare For The Post COVID-19 Era By Outsourcing IT Needs To MSPs
The COVID-19 pandemic dealt a big blow to businesses in 2020, and the effects are still being felt.
Widespread disruptions to supply chains, government-mandated shutdowns and WFH restrictions have made many SMEs realise that there's no going back to the status quo.
To overcome these challenges, SMEs like yours will have to rework their existing business models, and digitally transform their processes to adapt to the post-pandemic period.
Due to limited IT capabilities, that's easier said than done for your SME. However, outsourcing some of your IT needs to a third-party MSP is a proven strategy to achieve just that.
Here Are Some Of The Managed IT Services That A Third-party MSP Can Offer Your Business.
Thanks to the experience, expertise in business technologies, and know-how of best practices, MSPs can play a key role in helping your SME succeed in their digital transformation, as well as adapting to the post COVID-19 new normal.
At AFON IT, we possess the IT expertise and technology to manage your IT functions at an affordable rate. We also invest heavily in keeping up-to-date on industry best practices, which makes us a good choice as a partner to co-source your IT needs to.
If you happen to be needing an MSP you can trust, do schedule a free consultation with us today to find out what we can do for you.