When SAP introduced the Version 10 product update for SAP Business One, it was aimed at positioning it as the ideal ERP software for small- and medium-sized enterprises (SME) in the digital economy.
To achieve this, Version 10 introduced several innovations that increases the ease of use and operation in a cloud-based environment, as well as new ways to extend and integrate the ERP software.
The Version 10 Update Introduces Many New Features And Major Changes To SAP Business One. Read About These Changes Here.
This is part of SAP's plan to transform Business One on HANA into a solution that provides the benefits of a cloud ERP, while retaining the strengths that have made it a top choice of ERP software for SMEs around the world.
And the launch of Version 10 is only the first step; SAP plans to introduce even more innovations in future updates for Business One, to fulfill its promise as the digital core from which SMEs can undertake their digital transformation into Intelligent Enterprises of the future.
The new features and enhancements that are in the pipeline for SAP Business One Version 10 is laid out in its Roadmap, which was recently updated in August 2023.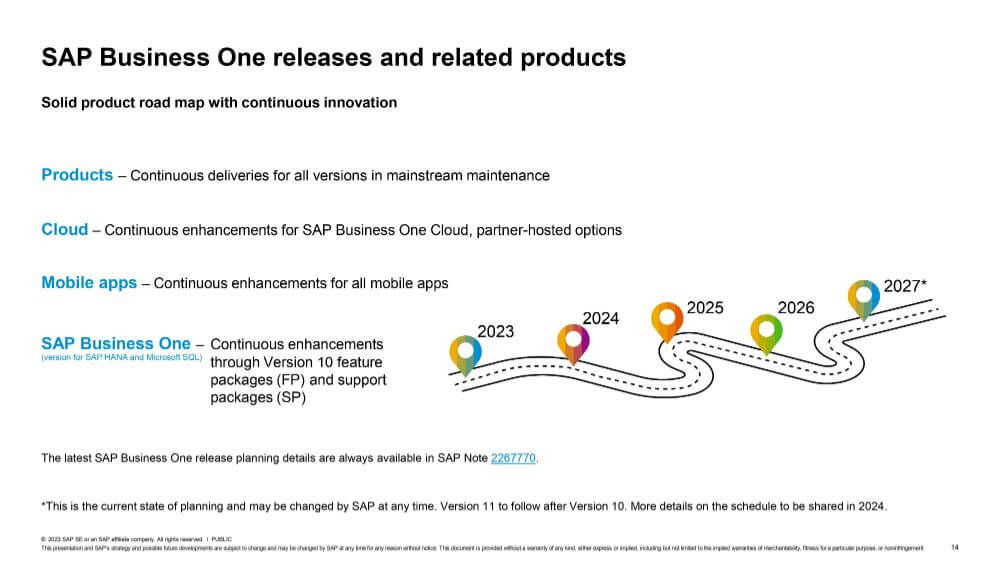 SAP Business One Road Map (As of Aug 2023); Source: SAP (2023)
On top of that, SAP is planning to release Version 11 of Business One in the near future. More details will be released in 2024.
If you'd like to download the Product Roadmap for SAP Business One to read later at your leisure, click on the image below to download the PDF.
Otherwise, let's take a look at some of these upcoming innovations. Note: This is the current state of planning, and may be changed by SAP at any time.
1. Optimisations To Core Processes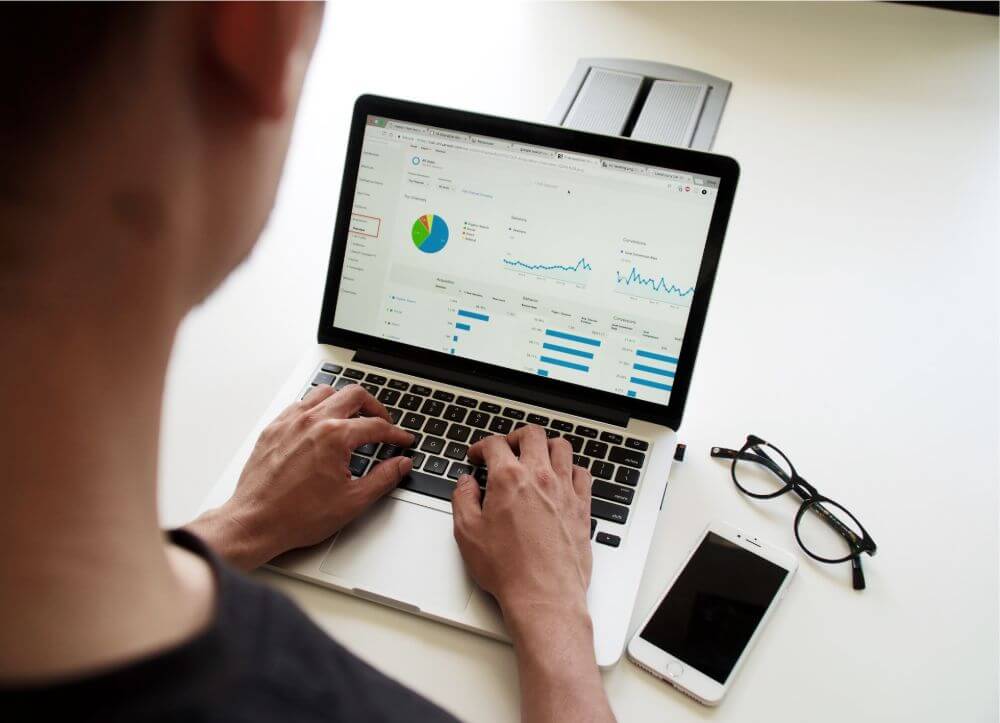 SAP aims to make Business One a solid core foundation for SMEs like yours to build vertical solutions, to make the ERP software a more attractive option for existing and potential new customers.
The launch of Version 10 was also intended to enable users to access Business One's core features through multiple platforms, and leverage the latest versions of operating systems, database engiens and browsers to apply innovations faster than before into day-to-day business operations.
To that end, future updates to SAP Business One will including the optimisation of the following business processes:
Logistics and Inventory
CRM and Service
Financial
Future updates will also add value for customers of SAP Business One by enhancing the integration of the ERP software with Microsoft 365, as well as other SAP solutions.
Other planned enhancements include introducing automation into online banking processes through the integration of payment gateways that are used at SAP, and leveraging machine learning (ML) to implement a business card scanning function through an integration with the Document Information Extraction API.
2. Enhancements To The Web Client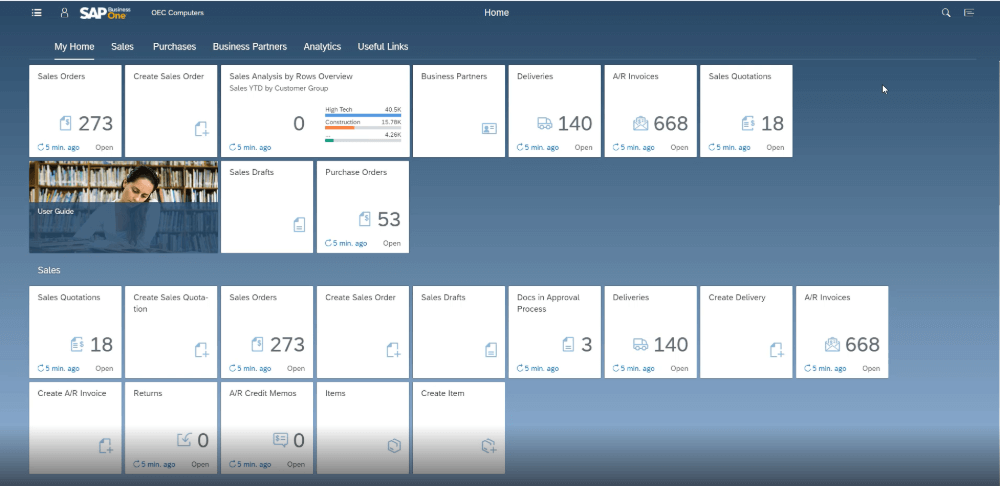 Example of SAP Business One Web Client Home Page; Source: SAP
The introduction of the Web Client with Version 10 made it possible for end users of SAP Business One for HANA could access the ERP software's core features and functionalities anytime, anywhere.
For A More In-depth Look At What You Can Do With The Web Client For SAP Business One For HANA, Look Here.
SAP has further enhancements planned for the Web Client in the near future to increase its functional coverage, and thus extending its target audience and market coverage. These include:
Extended business logic coverage
Analytics, reporting and printing
New extensibility capabilities (such as UI API, user-defined values)
Extended integration with Microsoft 365 and Outlook 365
You can access the powerful analytics tools of SAP Business One through the Web Client. Source: SAP
These enhancements are intended to increase the efficiency and productivity that the Web Client provides, and thus improve the competitive edge that SAP Business One provides to its end users.
3. Globalisation Enhancements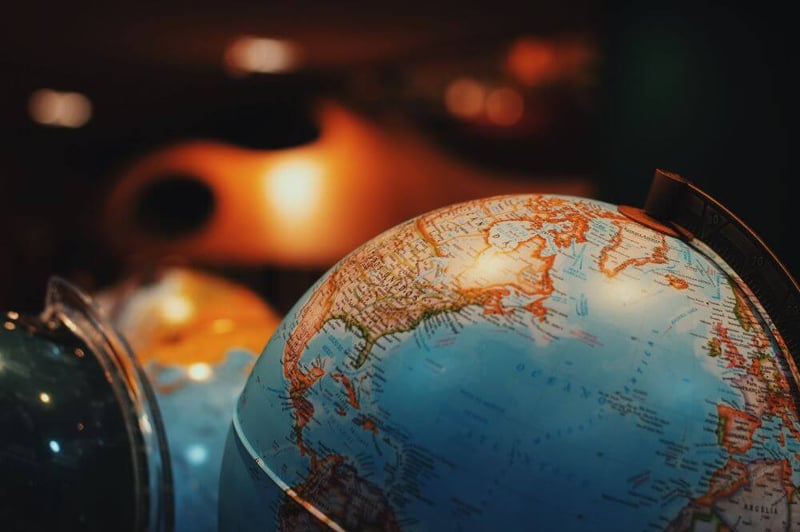 To help position SAP Business One on HANA as the cloud ERP software of choice for SMEs all over the world, SAP has new enhancements to the ERP software's globalisation features in the works.
These are intended to facilitate their customers to meet their legal obligations, and make it easier to meet local legal reporting requirements, thus helping new and existing customers to operate in any part of the world competitively.
Some of these enhancements include, but are not limited to:
Legal compliance and localisation enhancements
Expansion of localisation to new markets
Integration and leveraging of existing SAP cloud services for legal adaptations (e.g. the digital compliance platform), and SAP solutions for advanced compliance reporting.
Enhancements to submissions of GST returns, specifically for Singapore-based customers.
4. Enhancements To Analytics And Reporting
Analytics capabilities are indispensable for businesses for getting end users like yourself the data you need to make faster, better-informed business decisions.
To that end, SAP is planning on further leveraging the capabilities of SAP HANA to accelerate partner innovation, provide intuitive and easy-to-use features that help end users retrieve key data, and have it presented to them in a way that facilitates business processes.
The enhancements planned will provide the following benefits:
Better real-time visibility, and deeper analytics scenarios based on pervasive analytics
New functions such as demand planning, and payment/invoice auto-matching
5. Enhancements To Identity And Authentication Management
Introducing identity and authentication management (IAM) for SAP Business One; Source: SAP Business One
After FP2305, SAP is planning to include further enhancements to the identity and authentication management (IAM) features of Business One.
These are intended to enable a single sign-on solution for SAP Business Technology Platform (BTP) and Business One, enhance sign-in related flows with a self-service approach, and address customer security standards (such as 2FA) by offering integration with market leading IdPs in on-premise and cloud deployments.
Some of these planned enhancements include the following;
Introduce password policy management for SAP Business One authentication service in system landscape directory
Introduce "Forgot My Password" option in SAP Business One desktop and Web client
Support advanced options for user creation and binding operations (user import from MS Excel)
Edit option for existing IdPs in system landscape directory▪ Support additional industry-leading IdPs
Introduce IAM in SAP Business One Cloud control center
6. Enhancements To The Integration Framework 2.0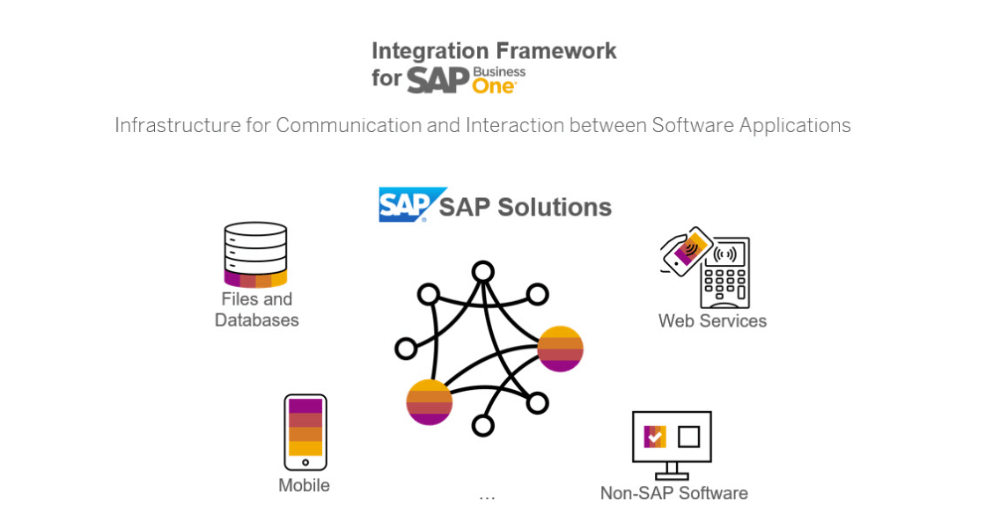 Overview of Integration Framework For SAP Business One; Source: SAP
SAP Business One boasts powerful and intuitive integration with third-party solutions as a unique selling proposition, and Version 10 significantly enhanced its integration capabilities with the introduction of the Integration Framework 2.0.
Further enhancements to the Integration Framework 2.0 are planned to ensure SAP Business One can be easily integrated with other SAP and third-party software to extend its capabilities, and facilitate the exchange of data between the ERP software and solutions integrated with it.
New planned features for the Integration Framework 2.0 include:
Identity and access management user authentication enhancements
Role management introduction for integration framework
Basic SAP S/4HANA Cloud integration
Security enhancements
Through this, SAP plans to make the Integration Framework 2.0 the key differentiator for SAP Business One as a robust business platform.
7. Innovations For SAP Business One Cloud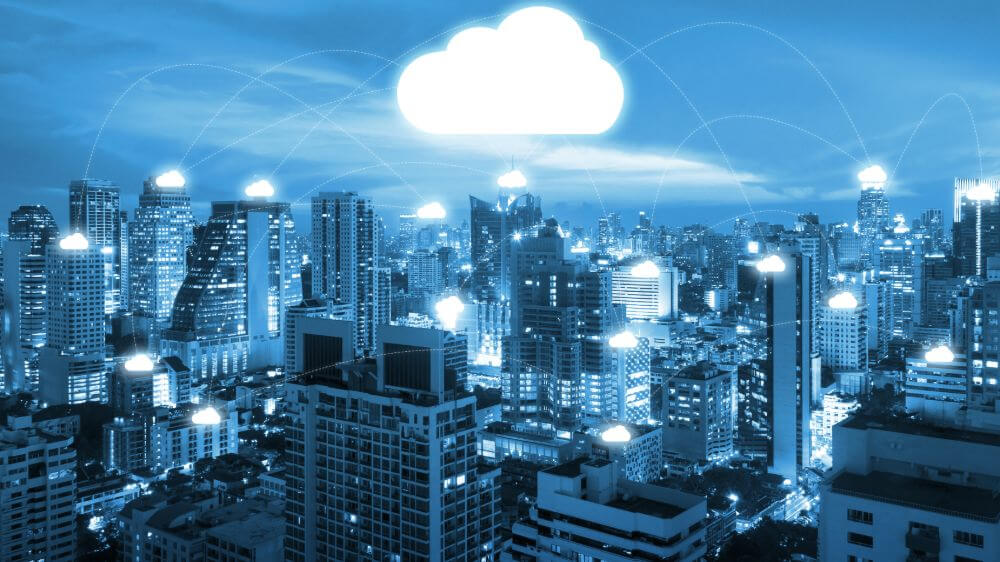 Enhancements to the cloud capabilities of SAP Business One are also in the works, ensuring that the ERP software will be able to scale with and provide a competitive advantage to SMEs like your business.
It's also designed to position SAP Business One as an attractive option for businesses like yours that are looking for an easy and affordable deployment of a cloud ERP software, and provide a flexible, simple and intuitive solution for running your business more efficiently.
The planned innovations for SAP Business One Cloud includes those specifically for the SAP-hosted option, which includes:
Improved self-service for resellers
Support for advanced user authentication
Staged introduction for regions and countries
For partner-hosted options (such as the one provided by AFON), some enhancements in the works include:
Enhanced tools in the SAP Business One Cloud control centre
Enhanced tenant configurator
Integration to Microsoft Active Directory organisational units
Lifecycle management (patch delivery and maintenance)
SAP Business One As A Continually Evolving Solution
Apart from plans to develop and introduce innovations and enhancements to the ERP software, SAP's product direction for SAP Business One will include further enhancements to core processes, globalisation, analytics, extensibility, and cloud capabilities.
While longer-term plans for the ERP software are not yet set in stone, they provide an insight on what SAP envisions for their ERP software products for SMEs like yours.
For A Refresher On What SAP Business One Is And What It Can Do For You, Take A Look At Our Comprehensive Guide To The ERP Software From One Of The Market Leaders In The Industry.
As Rainer Zinow, the Head of SAP Midmarket Product Management of SAP SE said,
"We are making SAP Business One fit for the next generation, for the next decade, by enabling the digital services so the digital transformation can be done with SAP Business One."
The Product Roadmap is part of SAP's plans for developing Business One over the next 20 years, to make it the ERP software of choice for SMEs all over the world. For a better idea on the direction that SAP is taking with Business One, take a look at this 2017 article by Mint Jutras.
Alternatively, you can download SAP's own white paper on their long-term vision for SAP Business One by clicking on the image below.