With more competition in the retail sector than ever before, the potential customers for your retail business are spoilt for choice.
Because of this, they'll also have higher expectations of the customer service your retail business can provide. According to Bain & Company, great customer experiences will earn loyalty, and "turn customers into promoters with a lifetime value of 6 to 14 times that of detractors."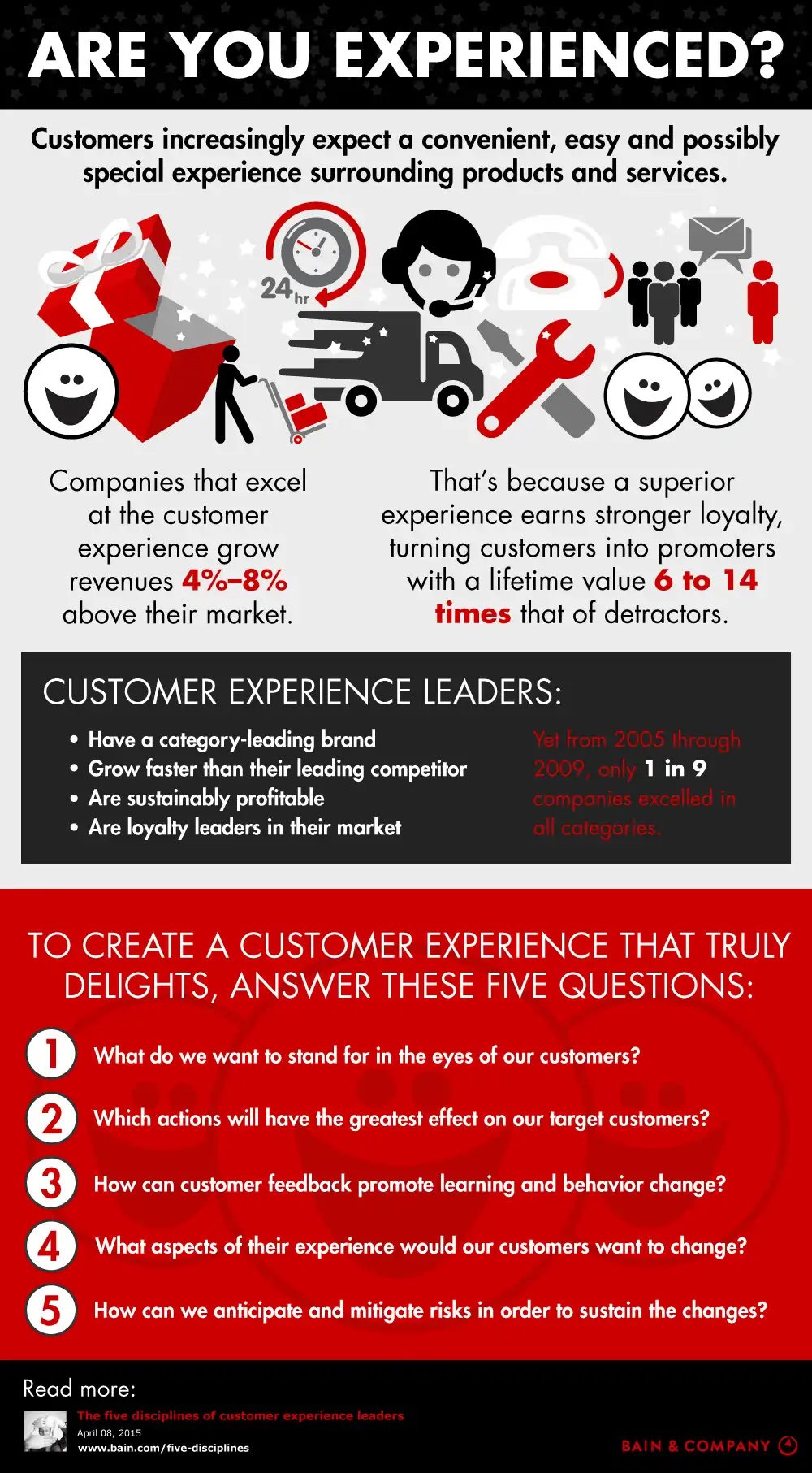 Companies that offer a winning customer experience grow faster and develop loyal followings; Infographic Source: Bain & Company, Inc.
Therefore, to gain an advantage over your competitors and appeal more to your target market, you'd need to understand how best to cater to your potential customers' needs.
This can only be done if your retail business is capable of generating customer insights with the use of Big Data, to exceed the expectations of your customers.
But what are customer insights? According to TechTarget, they are "the understanding and interpretation of customer data, behaviours, and feedback into conclusions that can be used to improve product development and customer support".
In other words, customer insights enable your retail business to obtain a 360-degree view of your customers, and better understand their behaviour when it comes to their purchasing decisions.
Today's Retail Businesses Achieve Success By Leveraging Big Data. Find Out How They Do So With Some Real-Life Examples.
Let's look at why customer insights are key for the success of your retail business, and what you can to do to better generate and leverage upon them.
Why are Customer Insights Important For Your Retail Business?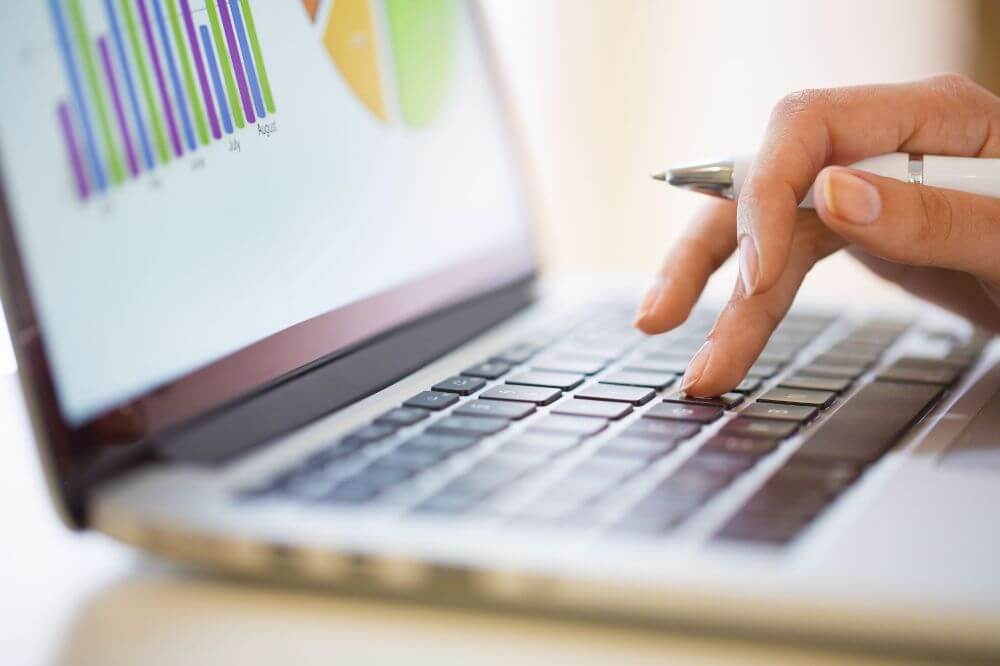 Customer insights are important for retail businesses like yours, because it helps answer important questions about your potential customers.
Such questions include, amongst others:
Why sales are down for a particular product
What customers think of a new product.
How you can sell an existing product to your customers
Why customers might purchase more expensive items, upgrades, or add-ons to existing products
What you can do to increase the conversion rates of your marketing campaigns.
By finding the answers to these questions, you'll learn how you can most effectively expand your product offerings, develop new market strategies, create detailed customer personas and buyer's journey maps, and enhance your current product offerings.
But what are the benefits your retail business will see from going to such lengths to acquire and leverage on customer insights? Let's take a look at some of them.
How Customer Insights Can Be Harnessed For Retail Success
Acquiring customer insights is important, but it's being able to leverage upon them properly that will truly benefit your retail business.
Here are some ways you can make the best use of the customer insights gleaned from your data.
Delivering Personalised Customer Experiences
According to a survey by Epsilon and GBH Insights, 80% of respondents demand a personalised customer experiences from retail businesses like yours.
However, to effectively deliver customer experiences that are tailored to the individual, you have to leverage on the insights you've acquired on each individual.
This will help you improve your retail business's delivery of customer experience, and thus improve your sales and profit figures. According to Microsoft, retail businesses which leverage customer insights outperform their peers by 85% in sales growth.
Targeted Promotions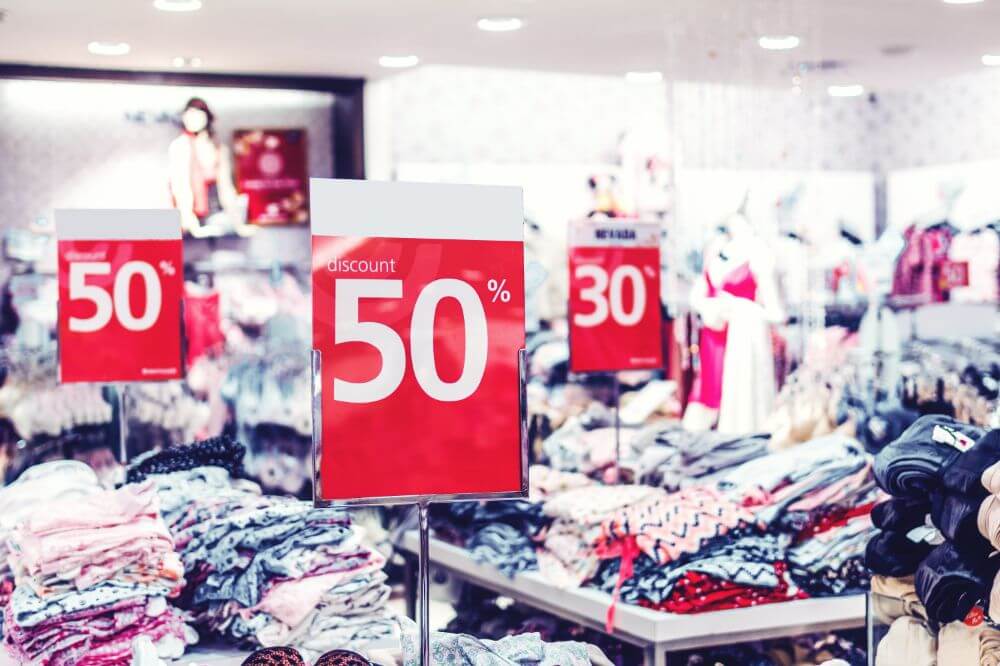 When you've acquired insights on the purchase histories and other relevant data of each customer demographic, they can be invaluable in informing your promotional campaigns.
By making use of these insights, you can target specific promotions to those of your customers whom are most likely to make use of them.
According to research by MGI and McKinsey, retail businesses like yours which use customer insights to execute efficient promotions, as well as other data and analytics related initiatives, increase operating margins by 60%.
Maximising Customer Lifetime Value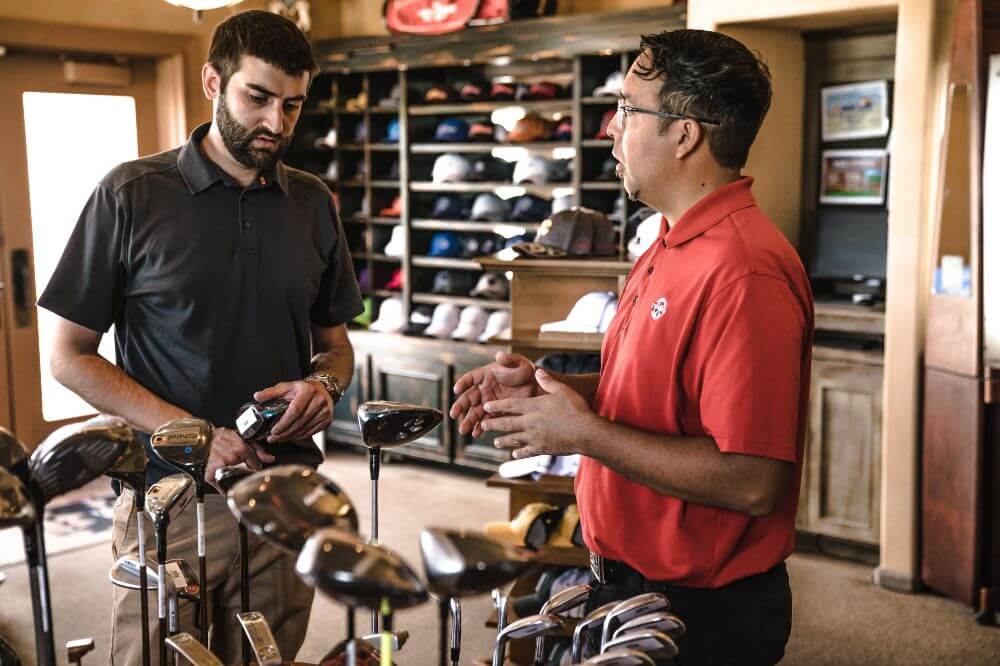 Attracting customers to your stores is one thing, but gaining repeat business from loyal customers is where your retail business can really make significant profits.
Because of this, reducing customer churn – the number of customers which do not return to provide repeat business for your business – should be a top priority for you.
By collecting the data needed to acquire insights into your customers' preferences, you can better identify areas where you can improve your customer service and delivery of customer experience to meet their expectations.
This should help keep customer churn low and increase the amount of repeat business you get, bringing in more revenue for your retail business.
Optimise Inventory Planning And Product Pricing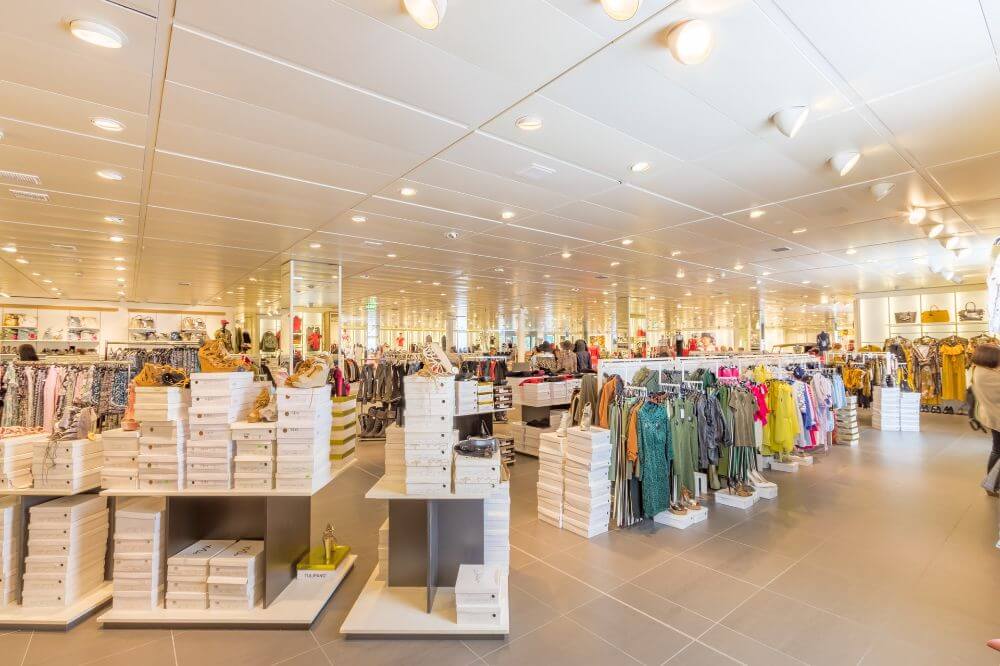 The data acquired from your business processes can also inform you of the level of demand for each of the products in your inventory.
With this information, you can proceed to optimise both your inventory planning, as well as setting the price levels for your products.
With insights into your customers' demand for specific products, you can more accurately forecast the amount of inventory your business would need to meet that demand.
This helps you avoid stock-outs of your more popular products, as well as excess inventory of items which are not so popular.
To Avoid Lost Sales, You Must Achieve Full Visibility Into Your Retail Business's Supply Chain. Here's How You Can Do So.
Having insights into the demand levels of your products can also inform how you price each product inventory, according to how popular they are.
This means you can get the highest returns on your most popular products, and minimise your losses on less popular items in your inventory.
Integrate Your ERP Software With Your POS System And BI To Acquire Customer Insights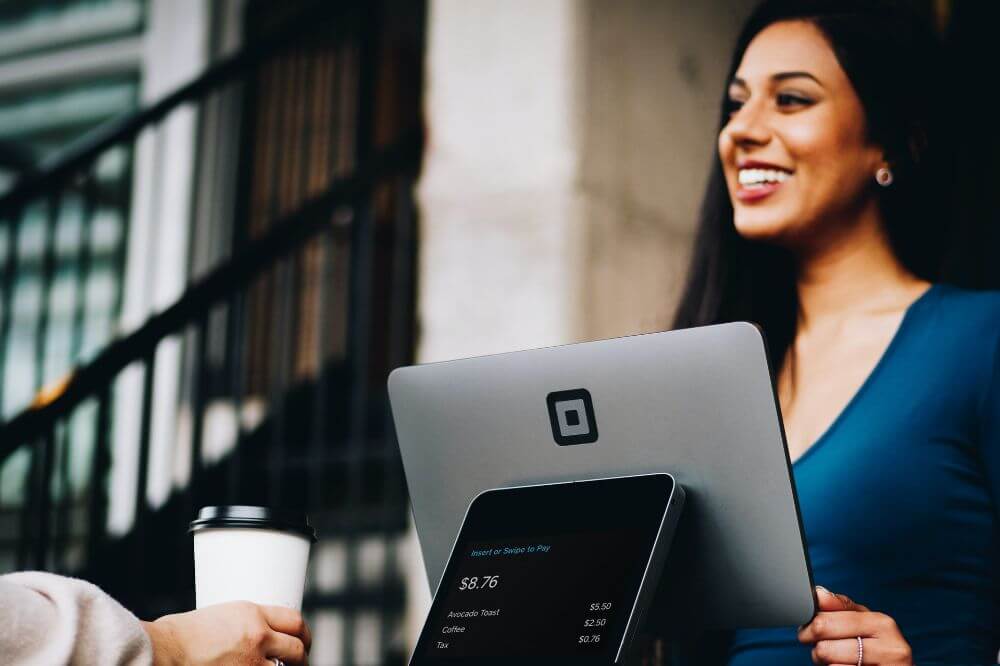 Being a retail business, you'd be familiar with the POS systems that each of your stores use to carry out transactions for your customers.
Apart from ringing up your customers, your POS systems also collect a wealth of sales and customer information for your business.
With this data, you can answer many important questions for your business, including but not limited to;
What kind of customers your business attract
Which of your stores do your customers patronise most frequently
Which of your products are your top sellers
Who are your repeat customer, and how much do they usually spend.
To organise the data being collected by your POS system, you can integrate it with your ERP software. For example, the EPOS POS System can be integrated with Microsoft Dynamics 365 Business Central.
This would integrate your sales and customer information with other critical data in your retail business, such as inventory management, payroll, invoices etc. to provide a single source of truth.
Here Are More Reasons Why You Should Integrate Your POS System WIth An ERP Software.
However, to truly gain important customer insights from this source of data, you need a solution that can analyse it and provide you with real, actionable data quickly, in a format that can be easily understood, without requiring technical expertise or excessive manual processes.
Therefore, you'd need to integrate a business intelligence (BI) tool with your ERP software as well, such as Microsoft Power BI for Business Central.
This provides retail businesses like yours with the means to obtain real, actionable data quickly, and in a format that can be
Should You Use The Free Or Paid Version Of Power BI? Read This To Help You Decide.
With Power BI, your retail business will be able to put what seems to be unrelated pieces of data together, and provide you with a complete picture of what is and isn't working in your business, as well as what you should do next about it.
With these customer insights, you'll be better informed and equipped to optimise the processes of your retail business, such as delivering customer experiences that are personalised to the individual, targeting your promotions for maximum effect, keeping your customers happy enough to come back for repeat business, and ensuring you always have sufficient inventory to meet demand.
Knowing this, do you want to begin leveraging customer insights for the benefit of your retail business? In that case, you might like to know that AFON has been a leading Microsoft Dynamics Cloud partner in Singapore for more than a decade,.
We've also helped countless businesses implement Microsoft Dynamics 365 Business Central, as well as integrate Power BI and third-party solutions like EPOS for the cloud ERP software over the years.
Because of this, we're equipped to help your retail business upgrade to Business Central, and integrate any compatible software solutions with the ERP software. Drop us a line, or call us at +65 6323 0901 to set up an appointment with us today!
But if you'd like to know about about Business Central and what it can do for your business before you make the decision, click on the image below for the factsheet about Microsoft's cloud ERP software for fast-growing businesses like yours.