E-Commerce enjoyed a banner year in 2020 thanks to COVID-19, with research indicating a rise in total retail sales from 16% to 19% last year.
While wholesale distributors didn't have as good a year, they still did quite well – distributing US$5.824 trillion's worth of goods last year.
That's because wholesale distributors like yours remain valuable partners to manufacturers, thanks to the large-scale and efficient supply chains possessed by businesses in your sector.
However, wholesale distributors like yours must take measures to remain relevant with manufacturers and boost their competitiveness, in order to thrive going forward.
Take A Look At Our 4 Easy Tips For Future-proofing Your Wholesale Distribution Business
You'd need to meet customer expectations by providing more convenient, flexible and personal experiences, which means you'll have to find ways to deliver goods in a timely and cost-effective manner.
If you're a wholesale distributor looking to stay relevant in the era of e-Commerce, an ERP software can help.
Here's Our Breakdown Of Emerging Trends In The Wholesale Distribution Industry, And How ERP Software Can Help Your Business Take Advantage Of Them.
Below are three strategies you must adopt to position your wholesale distributor to take advantage of e-Commerce's rise in the new normal.
1. Embrace Lean Inventory Management Processes
To survive, wholesale distributors must become leaner, meaner, and more agile at managing inventory.
A proven way to do that is by embracing the omni-channel sales approach to cater to customer expectations.
However, many wholesale distributors like yours still use separate systems to support different retail channels, resulting in information silos throughout your business.
That hinders visibility into your supply chains, and makes it harder for your business to provide consistent customer experiences across all of your sales channels.
Poor Visibility Is At The Root Of The Common Pain Points You Face As A Wholesale Distributor. Here's 4 Ways An ERP Software Can Resolve This Issue.
Without that, your business won't be able to respond rapidly to sudden shifts in customer demand, resulting in lost revenue and profits. It doesn't have to be this way, however.
ERP software can help boost efficiency with tools like automated alerts, notifications, and inventory replenishment. It can also help you identify "blind spots" in inventory by delivering actionable business intelligence and real-time data in an understandable form.
Complete end-to-end visibility into your inventory like this ensures the right warehouse handles each order based on your fulfillment flow.
Plus, it enables you to replenish products sold in the correct quantity and from the right warehouse quickly and efficiently.
2. Provide Value-added Product Delivery
Thanks to increased demand for services due to COVID-19, wholesale distributors face increasing pressure to deliver goods faster and more accurately to more endpoints.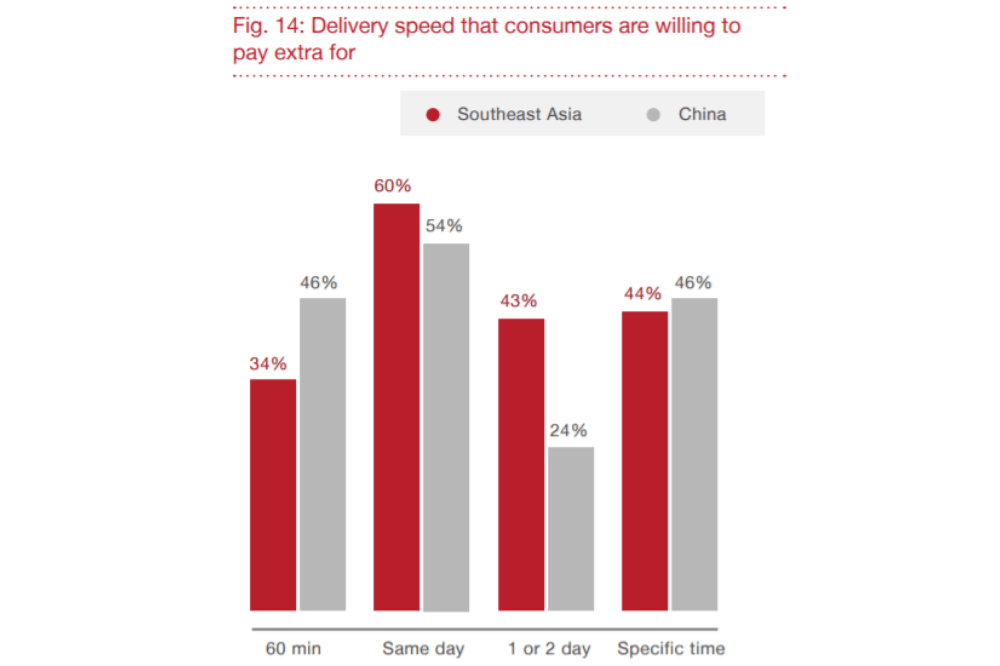 60% of respondents in Southeast Asia are willing to pay more for same day deliveries.
Source: PwC. (2016). Fig 14: Delivery speed that consumers are willing to pay extra for [Graph]. PwC Total Retail 2016 - Southeast Asia & Singapore Highlights. https://www.pwc.com/sg/en/publications/assets/total-retail-sea-2016.pdf
That's especially true in Southeast Asia, where consumers will pay extra to get their orders within the hour.
Wholesale distributors, however, face significant barriers to efficient transport management—thanks in part to the growing traffic congestion problem.
What wholesale distributors need is something to help demolish the barriers to poor transport management.
Integrating an ERP software with your shipping and fulfillment processes can help boost delivery times.
That's because doing so simplifies how you deal with orders from multiple channels with different requirements, increasing your business's efficiency and productivity levels.
It can also help you provide value-added services that can increase your value in the eyes of your customers.
The more value you bring to your customers, the greater the chances the customer will stay with you.
3. Maintain Optimal Inventory Levels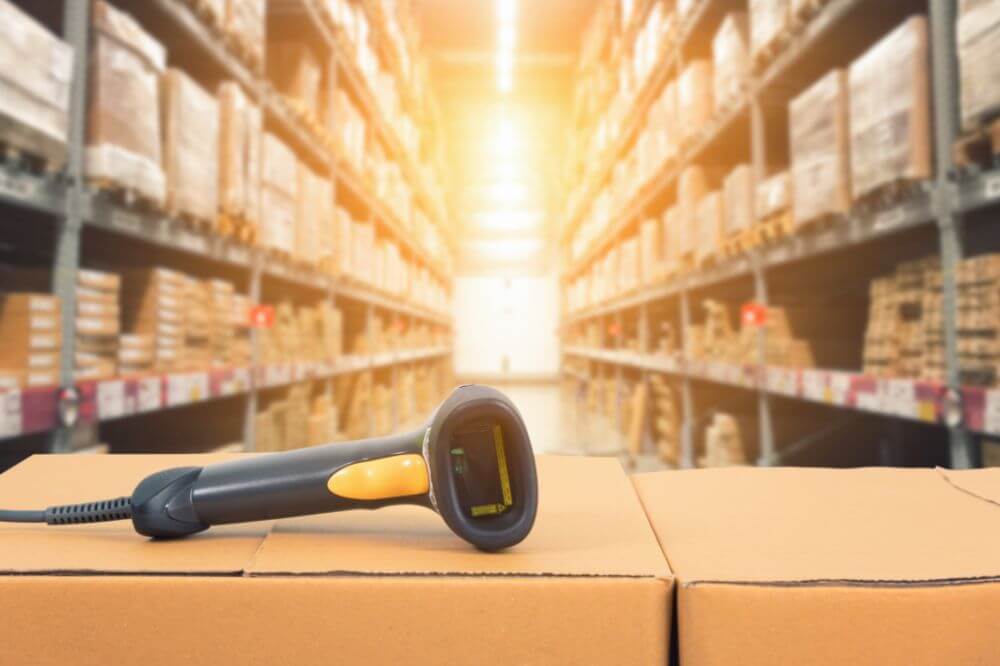 Razor-thin margins. Rising transportation costs. Top-heavy competition. These are just some of the critical financial challenges wholesale distributors like your business face in 2021.
Because of the shrinking profit margins thanks to these challenges, you have to do more to maximise your profits and minimse your costs.
This can be done by making sure your business carries the right amount of inventory at all times. That's because carrying excess inventory boosts overhead costs, while insufficient inventory results in stock-outs and lost revenue.
ERP software can help you ensure that your wholesale distributor is stocking the right amount of inventory, and thus controlling your costs.
For example, ERP software provides complete visibility into the pricing, availability, and demand of your products over time. That allows you to plot out potential growth in certain products more accurately than manufacturers and retailers are capable of.
Streamlining inventory processes with Tasklet Factory's Mobile WMS; Source: Tasklet Factory
In addition, integrating an ERP software with the right warehouse management system (WMS) – such as Microsoft Dynamics 365 Business Central with the Mobile WMS solution from Tasklet Factory – can help you better manage inbound and outbound deliveries, putaway and picking activities, and clear your shelves of products quickly.
Because Of This, You'd Need An ERP Software With The Key Features Necessary For Your Wholesale Distribution Business. Click Here To Find Out What They Are.
ERP software can also help you reduce the resource IT costs of your wholesale distribution business, automate financial activities like billing, cash management, and general ledger (GL) upkeep for greater cash flow and liquidity.
Wholesale Distributors Must Stay Relevant In The Age Of E-Commerce
Wholesale distributors didn't thrive as much as e-Commerce business last year, but they still had a good year.
Because manufacturers lack supply chains that are as sophisticated as that of wholesale distributors', they still need the latter to help them stay competitive with their rivals.
Put another way, wholesale distributors like your business remain relevant with manufacturers in the age of e-Commerce. But they won't stay that way if they don't act.
Implementing the three strategies above will put your wholesale distribution business into a good position to take advantage of a market seeing the rise of e-Commerce, and stay relevant as a powerful partner to manufacturers of your products.
These strategies depend on implementing an ERP software into your wholesale distributor to be effective, and also transforms its operations to provide numerous benefits.
To learn more about what you can do to prepare your wholesale distribution business to adapt to the rise of e-Commerce and compete on a global scale, click the image below to learn more.