Is growth stalled at your professional services firm?
It is for many firms. And it's not hard to see why.
Once, expertise was all a firm needed to increase growth. Expertise not only got you in the door. It also helped you win the account. It was simple, easy, and straightforward.
But things have changed. Major trends like evolving client expectations, more intense competition, and flexible service rendering have dramatically altered the professional services landscape.
These trends have made growing a professional services firm based on expertise alone a challenge.
It's No Longer Enough For Finance Leaders In Professional Services Firms To Handle The Accounting. Read This To Find Out Why They Must Add Accountability To Their Role.
If growth is stalled at your firm, you may be relying too much on your expertise to sell yourself. You need to identify a unique competitive advantage within your business and use it to differentiate yourself from your competitors.
In other words, you need find a way to stand out from the crowd.
Differentiation boosts prospect appeal, increases client loyalty, and widens profit margins. It also generates higher fees, positions you as an industry leader, and eliminates the need to compete on price.
In fact, research has shown that the fastest-growing professional services firm have differentiation as their top priority.
With the right differentiators, you can take your professional service firm to the next level.
Below is a three-step process that can help differentiate you from your rivals and boost growth:
Step 1: Identify Your Differentiators(s)
First, you have to find a competitive advantage. That's a firm characteristic that distinguishes you in a meaningful way—a differentiator. Being in business for 50 years isn't a competitive advantage. Neither is being the oldest firm in your space or having knowledgeable, highly-skilled people. These things are nice. But they're not competitive advantages by themselves.
Research—both internal and external—can help you find a differentiator. Your ear to the ground, research can help you judge differentiation opportunities. For example, research could show you're great at boosting ROI for clients, but your rivals aren't. That's an advantage if companies in your space value ROI.
Once you identify a potential differentiator, you need to test it by asking three key questions:
Is it true? (It exists for real.)
Is it relevant? (It matters to prospects.)
Is it provable? (It's easy to show the world.)
If the answer to any of these questions is no, you don't have a competitive advantage that is a differentiator.
Step 2: Choose Your Differentiation Strategy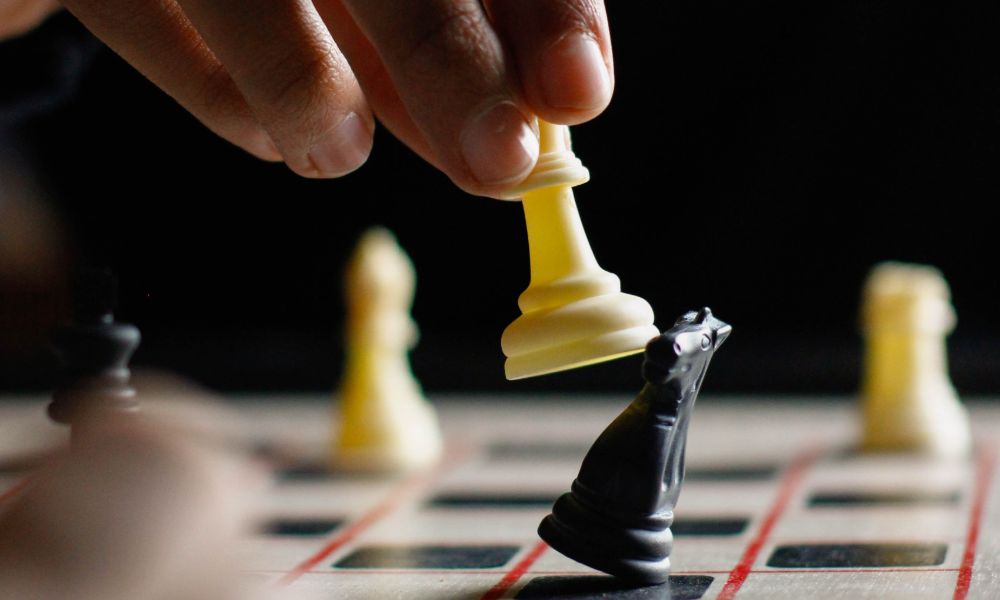 Once you've selected your differentiator or differentiators, you need to choose your differentiation strategy. One option is to use a broad-based differentiation strategy. This approach works but has some downsides.
The other option is to take a more focused approach to differentiation. With this approach, you strive to serve your marketplace uniquely well. Easier to execute, this approach reduces competition, conserves resources, and cuts marketing costs.
Step 3: Turn Your Difference into Reality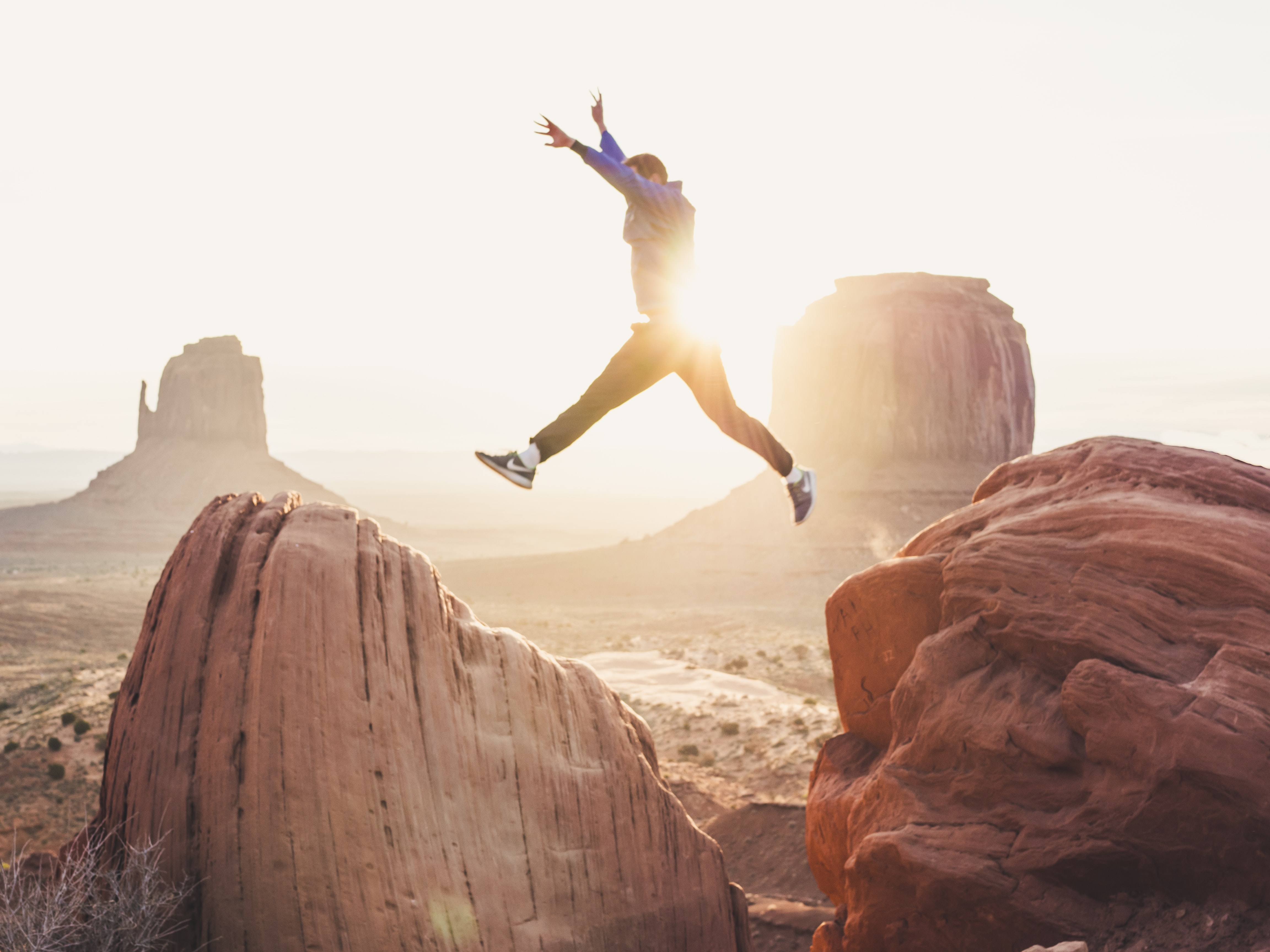 This step turns differentiation strategy into reality. It requires you to create and execute a concrete communications plan to position yourself properly, to make your prospects aware of the unique selling point you bring to the table.
The plan's main goal is to help you create a differentiated professional services brand using the right tactics. This can help you cut through though the clutter and stand out among the crowd.
Developing and distributing targeted content, for example is a proven branding tactic. It establishes meaningful connections with contacts at targeted companies.
Six Proven Strategies to Differentiate Yourself
Many strategies exist to differentiate your firm. Not all are equally effective. Each approach has its pros and cons. So, you may want to invest in some and not in others.
The following are just six of dozens of differentiation strategies you can use to boost growth in your professional services firm.
1. Specialise in an industry
This strategy is the easiest to execute and the most successful for firms. Clients treasure companies that know their industries.
A good example of this is Colliers International, which specialises in helping clients manage commercial real estate projects, and offers value-add through enhanced knowledge and business insight into the real estate market.
One way that Colliers demonstrates this is the fact that they can put data together into dashboards and present them to their clients in as little as half a day. This is possible thanks to the enhanced business analytics they enjoy with Power BI.
2. Specialise in offering a particular service
This strategy can be quite successful, especially if you're specialising in a service that's rare and/or in demand. You'll likely need the right tools to enable your specific business model.
For example, Tranglo handles cross-border payments for leading backs and mobile operators. Their implementation of NetSuite OneWorld allows them to manage three currencies simultaneously for reporting, transaction and wallet activity.
This has enabled Tranglo to handle over US$1 billion in transaction per month, and serve 1.5 billion customers across more than 100 countries.
3. Provide a unique technology or process
We're talking about a technology or a process that is unique to you. If you have a proprietary process that helps deliver your services productively and you can prove it, you can compete with it.
For an example of this, take a look at how Lawyers & Lattes blends two very different businesses to offer a uniquely relaxing experience of the legal process for the layman.
This is made possible by taking advantage of the collaboration features of Microsoft Teams, which allows the legal café to manage both sides of the unique business.
Take A Close Look At The Features In Microsoft Teams That Will Enhance Collaboration In Your Business.
4. Do business with a distinctive level of service
Your customers will always expect good customer service from your business, but just meeting their expectations is not an achievement worth writing home about. To stand out from the other firms, you'll need to prove that your service is truly exceptional.
Take the case of Helmi Talib & Co., an accounting and business services firm that serves clients across the Asia Pacific region. By implementing Sage 300cloud, the business could update their accounts more quickly and accurately, expediting the submission of financial reports to their clients.
With the time saved, Helmi Talib and Co. could then allocate more time to understand the business needs of their clients and tailor their solutions accordingly, maintaining the high level of work the professional services firm was reputed for.
5. Focus on the size of your firm
Size matters. It tells people you're doing things right—at least in the minds of some prospects. Combining a specialization in a particular area with great size can be a highly successful strategy. Put simply, find a niche and dominate it.
Take the Birchman Group, a fast-growing IT consultancy that serves many of the world's leading businesses and organisations. The fact that it's an international operation carries weight with its prospects all over the world.
Of course, such rapid growth meant that its legacy ERP system was no longer scalable to its growth ambitions, which was why the Birchman Group chose to implement the SAP S/4HANA Cloud suite to streamline its processes and increase efficiencies.
6. Focus on solving a specific business challenge
The spotlight here isn't on the clients. It's on the nature of the business challenge. It needs to be tough to solve, easily recognized, and require specialized experience to solve. It also needs to be a critical pain point in your industry.
For example, De Novo Training & Consultancy Sdn Bhd implemented Sage Business Cloud Accounting to help them perform compliance work for their clients.
This helped them aid their clients in remaining compliant with Malaysian Customs' requirements, and established them as a specialist in the under-served market for compliance services in Malaysia.
The Bottom Line: Differentiation Works
Times have changed for professional services firms. Competition is still fierce within the industry space. But relying strictly on one's expertise to win clients and spark long-term growth is no longer a viable growth strategy. Having the right expertise just gets you in the door—maybe.
To compete successfully, professional services firms must first determine what their competitive advantage. Then use that advantage to develop a nice-based differentiation strategy that helps them differentiate themselves from their rivals in ways meaningfully to their target market.
Combining the right differentiation strategy with the right expertise and experience pays off as a marketing tool. It creates a solid one-two punch that can help your firm dominate in your space and boost long-term growth—no matter your size.