People often refer to reporting and business intelligence (BI) tools interchangeably, as if they're the same thing. For the uninitiated, the tools may even look similar at first glance — lots of fancy-looking charts, etc.
But that's merely on the surface.
The real difference between reporting and business intelligence tools goes much further than charts — or even the ability to correlate data.



Is BI for SMEs? Yes, Says Research. Click Here to Learn More



A more useful approach is to look at them in terms of the purposes that they serve. Both BI and Reporting tools are designed to serve specific business and end-user purposes, and depending on the type of tool/add-on you're looking at, these can be quite different.
You Can Find Our Recommendations On Both BI And Reporting Tools In Our Finance Leader's Guide To Financial, Inventory And Reporting Tools.
Let's start off by taking a look at Reporting tools.

What Are Reporting Tools?
If you're using (or planning on using) an ERP system, this should be familiar to you. Reporting tools help your business connect to and draw from various data sources. From there, you can build templates for reports so anyone in your company can run these reports whenever they need.
These reports tend to have a fixed format and are parameter driven, providing a set of information about a specific area in your business. Yes, they may be quite static in nature — once generated, the final output is what you get — but they serve their purpose from a business perspective.
For example, just picture your delivery team glancing at a report of all the orders that need to be delivered within the day. With the report, the team knows what they need to do to meet their goals for the day — the information's clear and straightforward.
The good thing about reporting tools is that they use the same standard (or well-known) formats for reports over time. Employees can easily get used to these layouts, allowing them to find information more quickly and consequently up their productivity.
This makes reporting tools more ideal for front-end or operational staff. By simplifying the reporting process, you can minimise the gaps between pressing business needs and operational actions to be taken.
Because reporting tools are often 'built-in' as a core component in ERP systems, most SMEs prefer to rely on their ERP system's reporting features to get work done. For instance, ERP software like SAP Business One and Microsoft Dynamics NAV let you create detailed reports on all aspects of the sales process, including sales forecasting and pipeline tracking, using time-saving templates.



However, there are limits to what your in-built ERP reporting tools can do. Business situations change, as do business goals. Over time, your staff may find the predefined templates within too limiting, and end up paying vendors more to build customised reports for their new requirements.
These requests add up and can be pretty expensive — especially if you're in a SME. It may also affect your SME's responsiveness to changing business demands.
In such situations, it may be more efficient to invest in a separate reporting software (ideally one that integrates seamlessly with your ERP system) that lets your team design reports on their own.
One reporting tool that we particularly like is Jet Reports.
Jet Reports is a reporting and BI solution certified by and developed with Microsoft. The easy-to-use extension seamlessly integrates with Excel, so you'll be able to pull out all the data you need in no time and collate it in a nicely presentable format.
It's quick and easy to set up, and because it works within Excel's familiar interface, your team will be able to pick it up quickly and start using Jet Reports for your business.


More importantly, you can:
Pulls data directly into Excel, so you feel confident you're getting the right data and workbooks, saving you from tedious exporting or copy and pasting
Begin using and building reports immediately in a collaborative publishing platform
Save on costs, with a customisation platform that's up to five times faster than manual coding
Enjoy the benefits of complete data warehouse automation



Take Your Knowledge Further: Learn Why You Should Use Jet Reports with Microsoft Dynamics NAV Here



Alternatively, you could explore options like BI tools to complement your reporting tools.
Which brings us to our next section...

What Are Business Intelligence Tools?
Business Intelligence, or BI, is a diverse category of tools. Some view BI as just one component of a broader category of data-driven methodologies, while others see BI as a means to conduct business analyses and predictive analytics.
For simplicity's sake, let's refer to BI (and distinguish it from reporting) in terms of its purpose:


BI tools are designed to explain why certain things happened in your business, and suggest how you can take steps to improve future performance

If reporting provides a camera snapshot of how your SME was doing, then BI works as a crystal ball into your business.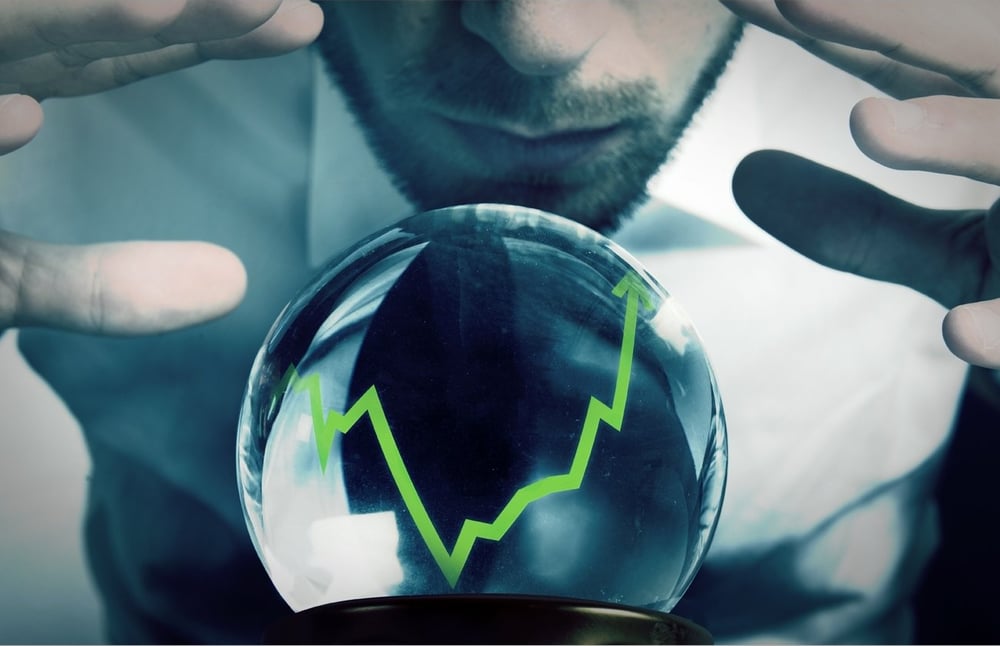 Gazing into what's truly happening in the business
Basically, BI tools enable you to drill down into your data's output, which would've been otherwise static in a standard report. These results are often presented in meaningful, easy-to-use dashboards that are 'fluid' and can be quickly 'sliced and diced' to get the answers you want.
By drawing upon multiple data sources, you uncover new data relationships you never knew existed within your business units. From there, you can explore new potential opportunities, or address underlying issues that are hurting your business.
For example, instead of simply seeing a 'snapshot' of your delivery performance, you use BI to analyse your delivery performance over time against seasonal demand and customer satisfaction. You can then explore new ways to optimise your SME's delivery performance to minimise inventory wastage, while improving customer satisfaction.
To put it simply, BI's purpose is to empower your business with agility and flexibility. It offers solutions to pertinent questions and challenges, such as:
Who or what are our best customers, sales executives or products?
Which customers will likely be early adopters of our new product?
When is the best time to reach out to past customers?
How can we keep more customers?
By being able to combine various data sources in novel ways, you get actionable and meaningful insights to improve your business. This makes BI tools more ideal for management and business owners, who can transform their new insights into business opportunities that are worth pursuing.
At this point, you're probably thinking, "But Alythea, we're just a SME. It sounds too expensive to get something like that for our business."
Yes, you're partly correct. Indeed, BI used to be something only big companies could afford. Well-funded large corporations used BI to turn mountains of raw data into actionable insights. They monitored business performance and market trends, and adapted quickly to change.
For many SMEs, this ability lay beyond their reach. Without MNC-like funds, many settled for performing basic analytics in Excel instead.
But times have changed. Affordable, user-friendly and sophisticated, today's BI tools offer SMEs benefits once held by the big boys in business.
One of our favourite BI tools for SMEs is Microsoft's Power BI. And it's not just because it's free to start with.
With Power BI, a data analytics tool, you can pull different data sources into one dashboard for quick, accurate insights. Its immersive visuals also make it easy for you to unearth the story behind data (e.g. sales revenue, spending etc.) on your own.


The free version lets you access Power BI's basic features such as the ability to build stunning and customisable visual reports from hundreds of data sources, while the paid service (Power BI Pro) gives you access to all basic features, plus the ability to collaborate and more.
Do note that you'll need a Power BI Pro license to interact with files that utilise Power BI Pro features — free users will not be able to do so. So do remember to plan for the right balance of free and pro licenses before adopting Power BI in your company.



Can't Decide Between the Free or Paid Version of Power BI? Head Here to Read a Quick Comparison


The Power of Data
As mentioned earlier, BI and Reporting tools are designed to serve different purposes. They take up different roles in a business. BI gives us an analytical and strategic perspective, while reporting target a specific business need from a more tactical perspective.
Both solutions are important and vital to any SME. The good news however, is that more ERP systems for SMEs offer in-built or add-on enhancements that offer greater reporting or BI capabilities.
For example, Sage 300c now comes with Sage Intelligence, an enhanced intelligent reporting feature that lets you easily customise ready-to-use financial reports, or create new reports specific to your business needs.
Likewise, SAP Business One comes with the option to upgrade your database to the more powerful SAP HANA, which enables you to utilise BI capabilities within the system, among other advantages.



See the Differences of SAP Business One on MSSQL Database vs SAP HANA



In short, reporting and BI tools serve different, albeit sometimes overlapping purposes. They're designed for different users — reporting is more useful for financial or operational staff, while BI is more relevant for management and business owners. They're also built to integrate well with ERP systems, helping users extend and make full use of their ERP system's capabilities.
Haven't invested in an ERP system yet, but are certain that strong reporting and BI capabilities are a key priority for your business?
For starters, you could consider looking at Microsoft Dynamics 365 Business Central. Check out our free download below, for specific information on its smart reporting capabilities. Microsoft Dynamics 365 Business Central also integrates smoothly with Jet Reports (reporting tool, designed together with Microsoft) and Power BI (free BI tool by Microsoft), making it easy for you to extend the ERP system's capabilities if you need to.