To avoid any damage from corporate scandals, businesses need the compliance function.
Yet compliance is often considered a cost of doing business, which businesses have no choice but to invest in
.
As such, many Chief Compliance Officers (CCOs) like yourself
reactively
resolve issues as they arise
.
But this approach takes up valuable time, which you could've used to take a proactive approach to compliance
.
Moreover, business management solutions like modern ERP software can provide new capabilities.
These can transform compliance from a cost centre to one which
proactively
contributes to shaping business strategy
.
In this blog post, we'll look at how a modernised compliance function can provide business value, and how you can determine the ROI of doing so
.
We'll also look at several ways that software solutions such as modern ERP software can
be leveraged
to modernise compliance in your business
.
Why Modernising Compliance Can Provide Business Value
By acquiring and implementing technological tools, you can optimise the compliance process to enhance the delivery of traditional compliance functions. For example, you can utilise Robotic Process Automation (RPA) to execute routine testing processes much more quickly and accurately compared with manual processes.
However, to truly transform compliance into a business function that provides a positive ROI to your organisation, you'll need to shift your compliance strategy from a reactive to a predictive approach.
Modern business technology also plays an important role in enabling this transition. For example, an enterprise software with predictive analytics functionality can collect data produced from regulatory audits of your organisation to produce actionable insights.
With these insights on hand, you can proactively draw the attention of senior management in your organisation to areas of concern when it comes to maintaining regulatory compliance in business processes.
This gives them the opportunity to course-correct before issues in your business operations become costly problems, and avoid any disruptions and fines that could have been a consequence of them – preserving business value that would otherwise have been lost.
Modernising your compliance function with the right technology could provide a number of benefits to your organisation, including:
Increased efficiency of testing and monitoring through automation and analytics.
Reduced regulatory compliance and reputational risk.
Reduction of internal audit or regulatory issues
Enabled growth or opportunities for process optimisation relative to risk mitigation and/or regulatory change.
Providing insights that contribute to effectiveness by using risk management to drive value
One of the quickest ways to modernise the compliance function with technology is through the implementation of a modern ERP software, such as Sage 300 ERP.
How ERP Software Can Be Leveraged To Modernise Compliance
Let's take a look at several ways that the strengths of a modern ERP software can be leveraged to modernise the compliance function, and transform it from a cost centre to a function that provides positive ROI for your organisation.
1. Increased Visibility And Control Into Financial Processes
Modern ERP software integrates data from every part of your organisation, yielding more consistent financial data, more accurate bookkeeping and documentation of financial-related processes for auditing purposes.
All this data is then presented through the built-in dashboards and customisable reports of the ERP software, and give users the ability to drill down into relevant key performance indicators (KPIs) with the click of a button. This gives the compliance function full visibility and a single source of truth into the financial health and performance of your organisation.
Take as an example MAEH Pte Ltd, who required a software solution with flexible reporting tools that would allow them to customise their financial reports according to exacting specifications. With the implementation of a modern ERP software like Sage 300, MAEH Pte Ltd gained the flexibility they needed to generate insightful financial reports in the required format.
Such full visibility into the financials of your organisation is especially important for CCOs like yourself, as it enables you to present relevant information to senior management who can then make informed business decisions accordingly, fulfilling the modern role of compliance as a proactive contributor to business strategy.
Learn More About The Full Success Story Of MAEH Pte Ltd Here.
2. Improved Data Security
Financial compliance is not the only aspect of your compliance function which a modern ERP software can play an instrumental role in modernising. In fact, since it integrates
all
data generated by your organisation, a modern ERP software can be useful in modernising other aspects of compliance.
For example, the compliance function is also responsible for ensuring the security of customer data collected by your organisation, in accordance with data privacy regulations such as the General Data Protection Regulation (GDPR) in Europe, or the local Personal Data Protection Act (PDPA).
Modern ERP software can also play a big role in modernising your compliance function to tackle the challenge of ensuring data privacy in the face of current-day cybersecurity threats. That's because it comes with tools that help your organisation defend against potential security breaches, such as role-based access control and endpoint security for Internet of Things (IoT) devices.
Since modern ERP software also unifies all of your customer data (including dark data that your organisation might not be aware it possesses), it also gives your organisation the ability to track all records of transactions with a customer.
This enables your organisation to proactively maintain compliance with data regulations governing consent, as it equips them to remove these records upon request.
Data Security Is One Of The Five Greatest Challenges That IT Departments Face In The Next Decade. Click Here To See What The Other Four Are.
3. Improving Compliance With Tax Obligations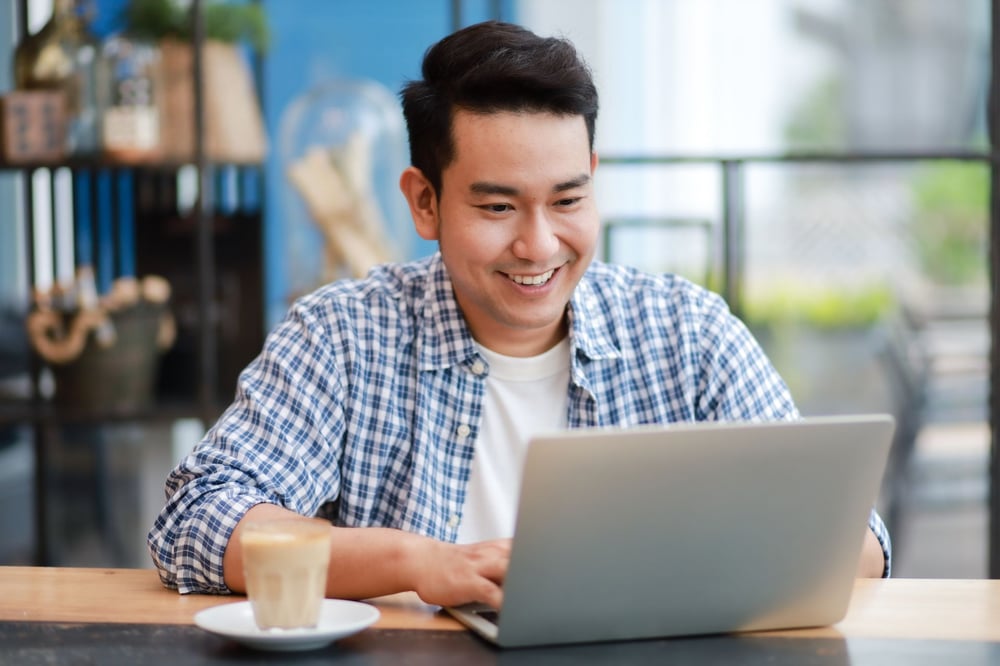 Failing to keep up with your tax obligations could cause your organisation to incur significant financial penalties. If your organisation is a small business with a limited budget, this could prove to be an especially serious blow to the overall profitability – or even viability – of your organisation.
As such, you must ensure that your organisation possesses an accurate and timely means of accounting for payroll expenses, withholding and paying government taxes, as well as generating reports that are required by law.
More importantly, with the general trend of countries moving towards digital tax administrations, your organisation will be facing pressure to modernise the compliance function accordingly to keep pace with the digital transformation of the taxpaying experience.
A modern ERP software is ideal for this, as it eliminates data silos to give you a single source of truth into the financials of your organisation, utilises role-based access levels to restrict unauthorised edits and changes to financial data, and uses data security measures such as end-to-end encryption to ensure that sensitive data remains secure.
With the implementation of a modern ERP software, you can help your organisation keep pace with increasingly digitalised tax administrations, and reap the benefits of automating its compliance with tax obligations.
Choosing The Right Software To Modernise The Compliance Function
As we previously covered, you can transform the compliance function from a cost centre to one that provides a positive ROI for your business, modernising it to serve as a proactive contributor to business strategy in an increasingly competitive world.
This can be done by replacing a reactive approach to compliance with a predictive one, utilising technologies such as predictive analytics and business intelligence.
Such features are often found built-in or available as add-ons for modern ERP software such as Sage 300, which makes them an ideal choice of solution for kickstarting the modernization of the compliance function in your organisation.
Modern ERP software complements the multi-faceted scope of the compliance function by integrating data from various business functions, providing full visibility and empower you to ensure that your organisation maintains regulatory compliance in multiple areas such as financials, data security, and taxation.
Because of this, you should consider your options carefully when it comes to selecting a modern ERP software (or any other business software) for the purpose of modernising the compliance function in your business. However, what should you be looking out for in such a solution?
We can help you there. Click the banner below to find a Finance and Compliance Checklist from Sage, which gives you the three essential questions you should ask when evaluating a business management solution for your organisation.