We're all familiar with the concept of New Year's resolutions, and you might have made some of your own to serve as personal goals in previous years.
But you aren't limited to making these resolutions just for your personal life. You can make New Year's resolutions for your business as well.
In fact, doing so can make just as much of an impact on your business as it does on your personal life, so long as you stick to them.
And the process of coming up with New Year's resolutions gives you an opportunity to reflect on what your business did well over the past year, and which areas it could improve on.
With what you now know in hindsight, you can then plan the next steps your business needs to take in order to reach your goals.
And now would be an even better time than ever to get started, seeing as we're entering not just a New Year, but a new decade as well.
Great changes are afoot, and how well your business adapts and thrives depends on how well you've made your resolutions and kept to them.
On that note, here are five New Year's resolutions for your business that you can consider setting for yourself.
To Give You Some Inspiration For Coming Up With Your Own New Year's Resolutions, Here's Our Free eBook "Work Smarter, Not Harder: The Tools That Will Help Small Business Beat Big Business"
1. Reevaluate Your Business's Strategic Plan
You probably have a strategic plan for your business's growth, and have been making good use of it to get to where you are today.
But have you gone back and reviewed your plan since you first created it? Have you made sure that it's up-to-date with industry changes, and that your business has successfully followed it thus far?
If not, you'd want to make a resolution to take a second look at that business plan, to see if your stated goals are in line with what you want to achieve in 2020.
It's very likely you'd find some parts of the plan that should be adjusted, based on new trends or technology that have popped up in recent years.
Or perhaps there have been changes in the market demand for your product or service, in which case you'd have to decide whether to expand or reduce your capacity accordingly.
Don't hesitate to revise your business strategy if need be; successful businesses share the trait of adaptability to external changes in common.
That's because these businesses are nimble enough to change direction in real time, in order to fulfill ever-changing market needs.
If you want your business to be successful, you must ensure it's capable of adjusting to the market conditions as well.
2. Learn How to Read Your Financial Statements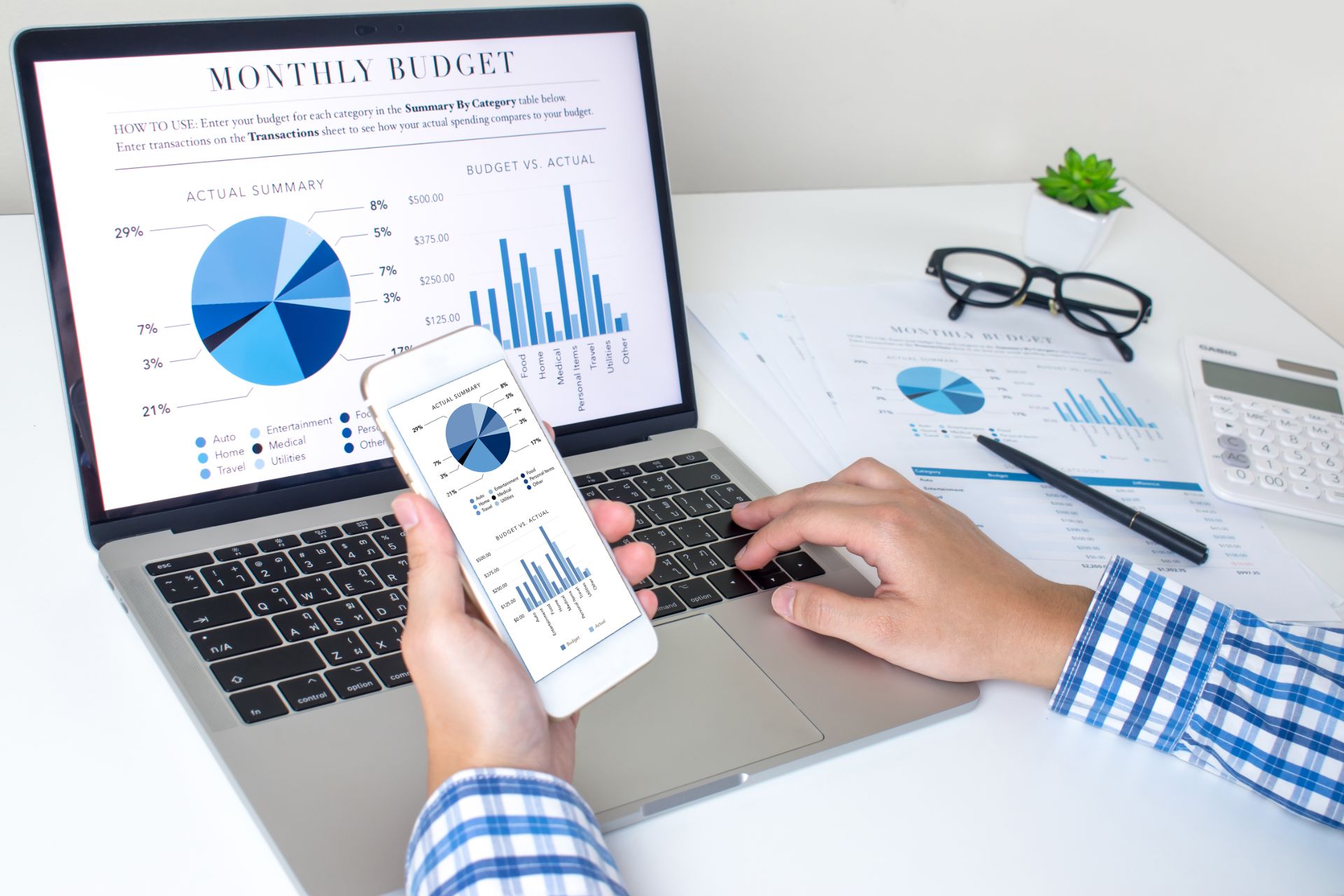 All too often, entrepreneurs and business owners can't read or understand their business's financial statements.
In fact, one of the main reasons a startup ends up failing is simply because it ran out of cash, according to a study by CB Insights.
Some of these cases could have been avoided, if the entrepreneurs behind these failed startups were able to interpret their financial statements well enough to see the warning signs.
If this sounds like you, it means you're probably unaware of critical information about your business's financial health.
And this could be the difference between your business thriving or failing.
To rectify this, you'd want to make a resolution to address this lack of knowledge on your part.
One thing you can do is to enroll in a class that teaches you how to read your balance sheets, profit and loss (P&L) statements, and cashflow statements. For example, here's a SkillsFuture course just for that.
If you've been personally handling your business finances to the best of your ability, another thing you can consider is to hand that work off to a trained professional.
Hiring a certified accountant to manage your finances can be worth the investment, since it frees up time for you to think about how to promote further growth for your business.
Last but not least, you may want to think about investing in financial reporting tools, such as solutions from Jet Global for example.
Such tools will automatically compile data and generate reports for your perusal, greatly simplifying the task of reading your business's financial statements for you.
After Learning How To Read Your Financial Statements, How Do You Make Use Of The Data To Manage Your Business's Cash Flow And Improve Its Finances? Click Here To Find Out More.
3. Delegate, Hire, And Outsource More
You may be used to wearing every hat in your business, handling every task that needed doing to keep your business running.
This may have been necessary in the beginning, but eventually you're going to hit a point where it becomes more work than you can effectively handle.
And while you're buried under the countless day-to-day tasks of keeping your business running, you can't spare the time to promote further growth.
In this case, you'd want to make a resolution to delegate work to others in your business.
Think about the tasks you need to handle every day, and ask yourself;
Are there any tasks which you dislike carrying out?
Are there any tasks which overwhelms you, even if you've been handling it for some time?
Are there any tasks that someone else could complete in much less time than yourself?
If your answer is 'yes' to any of these questions, delegate them to the people in your business who have the capability to handle them on your behalf.
But if you've been relying on a small core of people to run your business, they too may already be overburdened with work as it is.
In this case, it might be time to consider expanding your workforce, and hiring people with the skills that you need to handle the various day-to-day tasks.
That's also a good idea for if you're planning for your business to take on any new projects or initiatives, as you'll need people with the necessary skill sets to handle aspects of these.
Finally, think back to the core value proposition of your business.
Are there any aspects of your business processes that don't directly contribute to it, and are there for other reasons such as regulatory compliance or systems maintenance?
If so, could those be farmed out to third-party service providers so your people can focus on your business's core value proposition?
If your answer is 'yes' to any of those processes, consider outsourcing them to a reputable third-party service provider with a proven track record.
For Example, Should You Outsource Your IT Needs? Read This To See If IT Outsourcing Is For Your Business.
4. Learn To Communicate With Your Employees More Effectively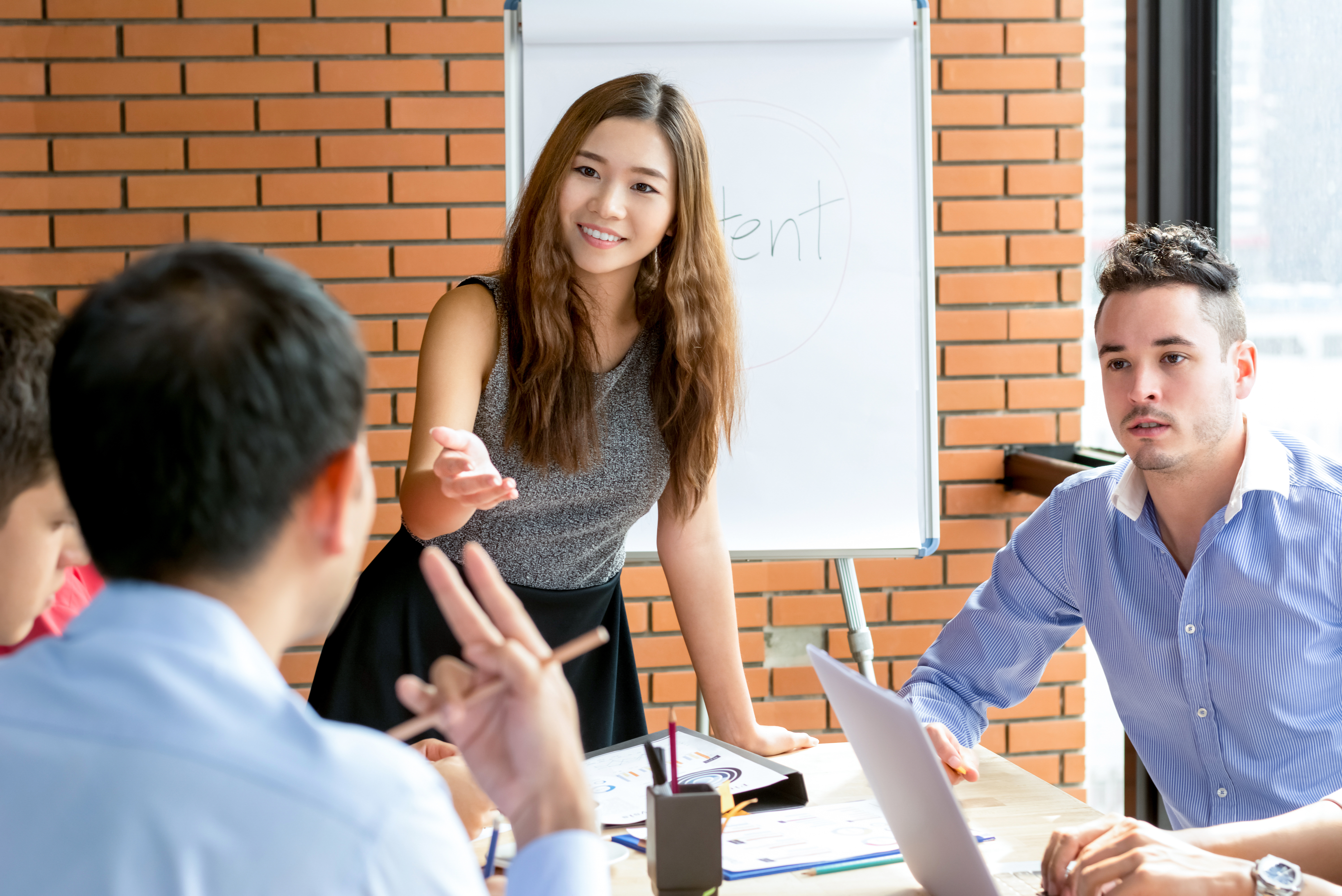 Being able to communicate effectively with your employees will have a positive impact on the success of your business.
This is because it ensures everyone is on the same page regarding your business's objectives, direction, and their expectations of themselves, thus increasing employee engagement and maintaining low levels of turnover.
However, if you're encountering issues with conflicts between your employees, a general lack of morale, and wasted time repeating information, it's a sign that your communication skills are not as effective as they could be.
If that sounds familiar, you'd want to make a resolution to learn how to communicate with your employees more effectively.
For a first step, you can consider scheduling regular meetings with your employees, either face-to-face or through teleconferences if you have remote workers in your business.
Other communication channels you can consider are formal feedback mechanisms, one-on-one meetings, or team huddles.
This gives your employees an opportunity to give you critical feedback about any challenges they're facing, and any questions they may have not had the opportunity to pose thus far.
But they will not do so if they perceive that their feedback has no effect on the way things are done in your business, and might risk their jobs on top of it.
So you have to resolve to take employee input seriously, and check your attitude to make sure you're open to suggestions from your employees.
You might even think about implementing some sort of reward system in your business, so that your employees see more direct benefits from cost savings or revenue streams their feedback helped your business create.
Learning to communicate more effectively with your employees gives you a better idea of the state of your business on the ground level, which gives you greater insight on ways to further improve your business.
5. Consider New Software Solutions For Your Business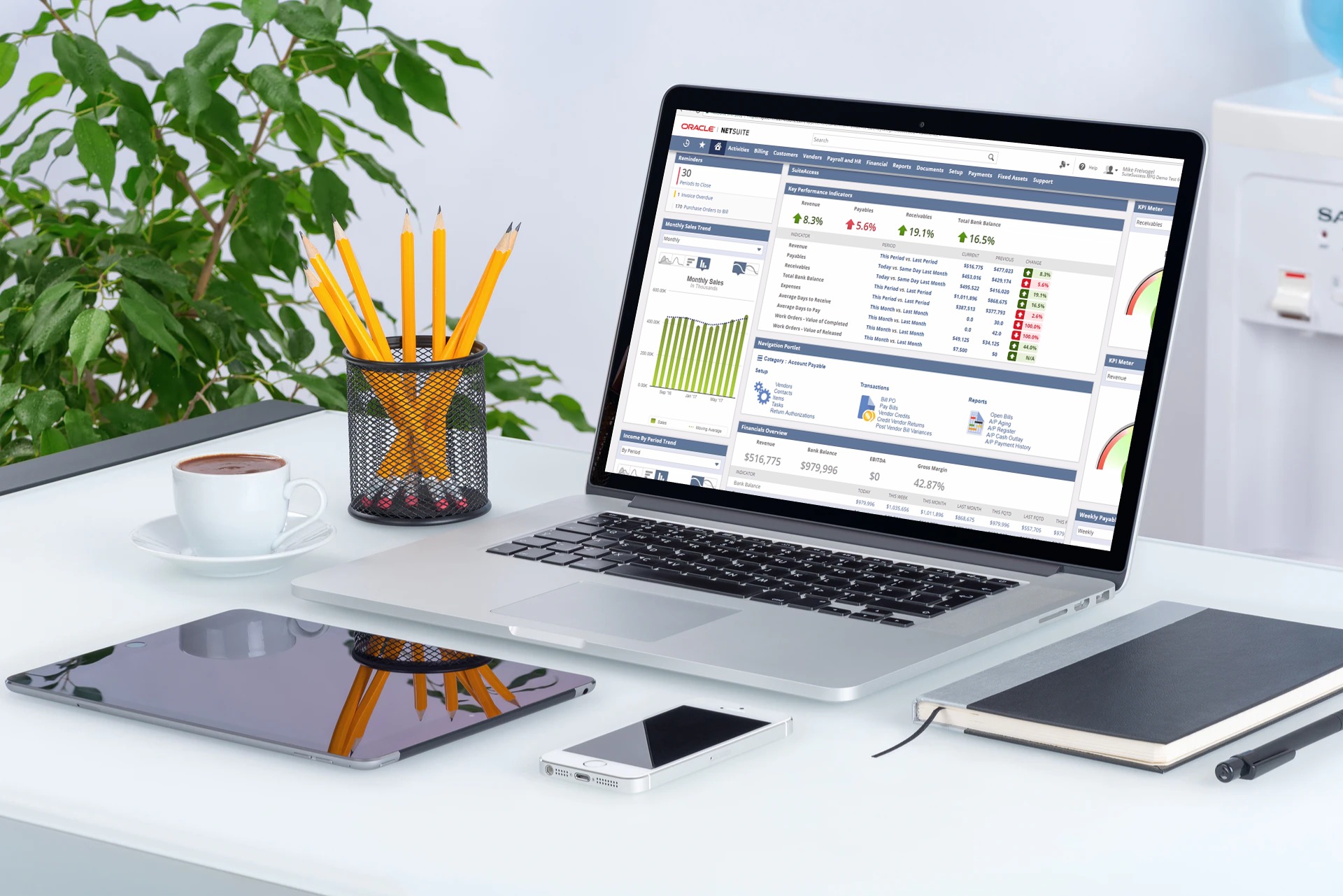 It might be time for your business to get a Cloud ERP solution such as Oracle-NetSuite ERP.
Since we're ringing in not just a New Year but a new decade as well, it's a better time than ever to review your business's IT software systems.
If your business has tools and software that optimises perfectly with your business processes, it makes your business that much more efficient and effective at what it does.
On the other hand, if your business has outgrown your current IT systems, it's time to look at options for an upgrade.
But how would you figure out whether your IT software is still meeting your business needs or otherwise?
Get feedback from your employees; they're the ones who have to work with it on a daily basis, and can tell you first-hand whether it's not user-friendly or lacks needed features and functionalities.
And if that's what you're hearing from their feedback, you'd want to make a resolution to implement new software solutions and tools to improve your business efficiency.
For example, you may realise that a process in your business is tedious and time-consuming, and taking time away from your employees that can be spent on more productive work.
And your legacy IT systems are of no help, lacking the relevant features or functionalities that can help you resolve this issue.
In this case, it's the right time to start looking at other IT solutions on the market – such as ERP software – that offers the right features and functionalities to meet your business needs.
For your resolution, consider planning an implementation project for your business, and be sure to get buy-in from your employees and stakeholders for this initiative.
To See An Example Of This In Action, Find Out How Q Industries Reduced The Time Taken To Complete Customer Orders By 70%, Generated Quotations Up To 180 Times Faster Than Before, And Cut Time Spent On Generating Reports to Zero With Microsoft Dynamics 365 Business Central Here.
How You Start The New Year Sets The Tone For The Rest Of The Year
New Year's Day is the time to start things off on the right foot, and making New Year's resolutions for your business can help with that.
The right resolutions can serve as an effective game plan for your business, and set it up for success in 2020 and the next decade.
Of course, New Year's resolutions are no help if you don't commit to them, and the same goes for resolutions you've set for your business.
So be sure you are ready and prepared to follow through on your resolutions, and to take the steps you need to take in order to achieve them.
AFON wishes you a Happy New Year 2020 in advance, and we look forward to seeing you lead your business to greater successes in the year ahead!