Note: This blog post was first published in December 2021. It has since been updated to reflect the latest changes as of December 2022.
To ensure that end users of Microsoft Dynamics 365 Business Central like your staff continue to receive useful insights through the ERP software, Jet Global releases updates for Jet Reports on a regular basis.
These updates bring new features and improvements to Jet Reports, ensuring that the extension remains the business reporting extension of choice for Business Central users.
Here's Why You Should Use Jet Reports With Your Instance Of Microsoft Dynamics 365 Business Central
Here, you'll find all the details about the improvements and enhancements that the latest updates have brought to Jet Reports.
But First, What Is Jet Reports?
Overview of Jet Reports Features & Functionalities; Source: insightsoftware
Jet Reports is a reporting and business intelligence (BI) solution that's designed to seamlessly integrate with both Business Central and Microsoft Excel.
Developed by Jet Global (which was acquired by insightsoftware in 2019), Jet Reports works by pulling your business data from Business Central, and generating reports in Excel spreadsheets that are easy to understand.
Now, let's take a look at the highlights of the past several updates to Jet Reports.
Version 23.1
The Version 23.1 update comes with technical enhancements for Microsoft solutions like OneDrive, Office 365, and Azure Active Directory. It also brings performance improvements to key Jet Reports functions.
Jet Reports Certified With insightsoftware's Platform
To unify their applications and enable their customers to solve multiple business problems faster with less risk, insightsoftware is building a cloud-based platform that will allow them to pick and choose the capabilities that they need. These including reporting, controllership, as well as budget and planning.
With insightsoftware's cloud platform, business users will have one place to sign-in, launch their applications, and access learning and support resources. Administrators will also get a single channel through which they can manage users, licences, and data source connectivity.
Version 23.1 of Jet Reports is already certified with the insightsoftware cloud platform, with current capabilities including user management, single sign-on, and licence management.
Technical Enhancements
OneDrive Support
Users will now be able to sync Jet Reports directly with OneDrive when logging in through Office 365 (Azure Active Directory setup is required). Users will no longer get the message to download any files from OneDrive itself, with this feature.
Improved Security
Jet Reports now supports multi-factor authentication (MFA) and service-to-service (S2S) authentication with Azure Active Directory, giving you more choices for your security needs.
Jet Hub Authentication
Jet Hub users can now authenticate to Microsoft Dynamics NAV or Business Central On-premise data sources with Office 365 credentials, if MFA is enabled on your Azure Active Directory/Office 365 account. This makes for a smoother login and authentication process.
Improvements To Performance
Batch Executions
You'll now experience significant improvement with batch executions. When using NF functions on a flow field using flow filters, you can expect up to a 500% performance improvement with batch exeuctions.
GL Function
When using the GL function with Analysis View turned on while connected to a Business Central SaaS data source, you'll now experience improved performance. This will match your existing user experience with the GL function with the Analysis View turned off.
Jet Budgets and Jet Dashboard Builder EOL
From Version 23.1 onwards, insightsoftware will no longer include Jet Budgets or Jet Dashboards with an installation of Jet Reports, as both have reached their end-of-life (EOL).
If you're currently using Jet Budgets, insightsoftware offers Bizview; an integrated, web-based budgeting, planning and forecasting solution.
On the other hand, if you're currently using Jet Dashboard Builder, insightsoftware recommends that you switch to Microsoft Power BI as the front-end visualisation and dashboarding tool for Jet Reports from now on. They will also provide Power BI templates to replace the Dashboard Builder templates in the near future.
Version 22.4
The Version 22.4 update brings improved usability for Jet Reports, as well as updates to its user interface (UI).
Enhanced Usability
Jet Reports users like yourself can now use a separate Excel ribbonb to upload master records, journals, and transactional data from Jet Reports to Microsoft Dynamics 365 Finance and Supply Chain Management (F&SCM), more easily and efficiently.
Updates To UI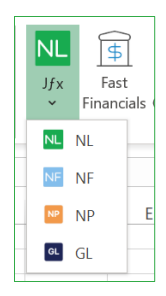 To create a more intuitive user experience for you, the Jet Reports ribbon has been updated to a cleaner, more modern look and feel than before.
Colours And Icons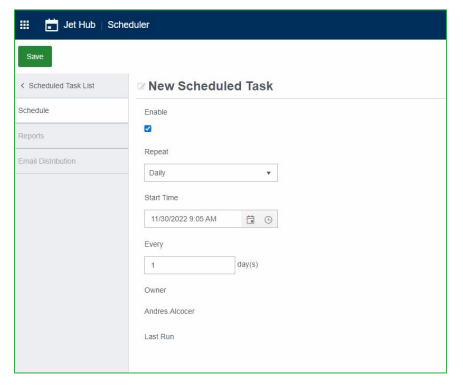 Apart from the ribbon, users like yourself will also see various updates to the look and feel of Jet Reports in general. These include updated colours and icons for the reporting software.
Version 22.3
The Version 22.3 update brings upgraded security, improved usability, and updated alignment with Microsoft to Jet Reports.
Jet Reports Microsoft Alignment
The default connection for new Jet Reports users has been updated from SOAP to ODATA. This move is to prepare for Microsoft's own depreciation of SOAP, and is intended to keep Jet Reports full aligned with Microsoft's technology stack.
Updated On-prem Authentication
Jet Reports now allows authentication to Microsoft Dynamics NAV or Business Central on-premise data sources with Office 365 credentials, as long as multi-factor authentication (MFA) is enabled on a user's Office 365 account.
Improvements To Table Relationships
Jet Reports now shows the table relationship detail within the Jet Reports browser. This helps users obtain a clearer understanding of the relationships between various tables that are included in their reports.
Essential Enhancements
To provide a greater user experience and greater customer satisfaction, Jet Reports is focusing on release quality and addressing various customer-reported issues in Version 22.3.
These include:
Correcting an issue with BC Web Services where reports would not return data after about 2 hours of run-time.
Correcting an issue where the drilldown would return an error when filtering with the 'One Unknown Character' filter.
Correcting an issue where reports run in NAV Web Services would crash before they're completed.
Correcting an issue where editing a schedule task via the Scheduler would reset the path when configured to output a CSV or 1x1 file type.
Correcting an issue in Jet Basics where simulation mode displayed unusable options to customers.
Correcting an issue which sometimes popped up when the user is using NF, where the period name column would not work correctly and the #VALUE errors would occur.
Correcting an issue where attempting to run or upload a report against a non-BC Cloud data source forced BC Cloud authentication, so long as a shared BC Cloud data source existed.
Correcting an issue for non-US regional settings where, when filtering a date time, the date did not convert to US format as the web service expected, which resulted in an error.
Version 22.2
The Version 22.2 update brings improved security, better usability, and other essential enhancements to Jet Reports.
Updated Compatibility For Microsoft Office 2021
Jet Reports is now fully compatible with Microsoft Office 2021, to enable users to benefit from the latest enhancements for Microsoft Excel.
Upgraded Security and Authentication
The Jet Scheduler has been updated with more secure keylogging logic, ensuring that all Jet components now offer a minimal data security risk.
Enhanced Usability
Source: Jet Reports
Jet Reports now supports exports export of "BinaryText" and "Picture" blob fields, providing users of Microsoft Dynamics 365 Business Central Public Cloud with additional options for exporting data.
They'll also get additional options for filtering data sources, as Jet Reports will now also filter on Extensible ENUMS.
Essential Enhancements
To provide a better user experience and greater customer satisfaction, Jet Reports is focusing on release quality and has addressed many customer reported issues in Version 22.2.
These issues are as follows:
Corrected an issue where in some cases Excel was crashing when a user attempted to drag and drop tables/fields from the Jet Browser.
Corrected an issue where in some cases TableCaching would not return correct results.
Corrected an issue where in some cases users with a BC SaaS data source were receiving an error when the NL first references an NF function in its filter.
Corrected an issue where in some cases Excel would crash and reload when using the drop downs in the Report Wizard.
Version 22.1
The Version 22.1 update to Jet Reports includes enhancements to authentication services, as well as improved performance of reports.
Enhanced Authentication Methods
Jet Reports introduces Azure AD Authentication for Jet Data Warehouse Data Sources that are hosted in Azure SQL.
This is intended to streamline the login experience, and subsequently improve the ease of use when it comes to data connectivity and authentication.
Improved Report Performance For Business Central Customers
Jet Global is committed to improving the real-world performance of Jet Reports for customers of Business Central with each release.
For Version 22.1, Business Central users should experience gains in performance around formula calculations, data caching, and batch query execution when they're using an OData connection.
Version 21.4
The Version 21.4 update to Jet Reports includes enhancements to batch report processes, and improves report performance.
New Report Wizard for Batch Reporting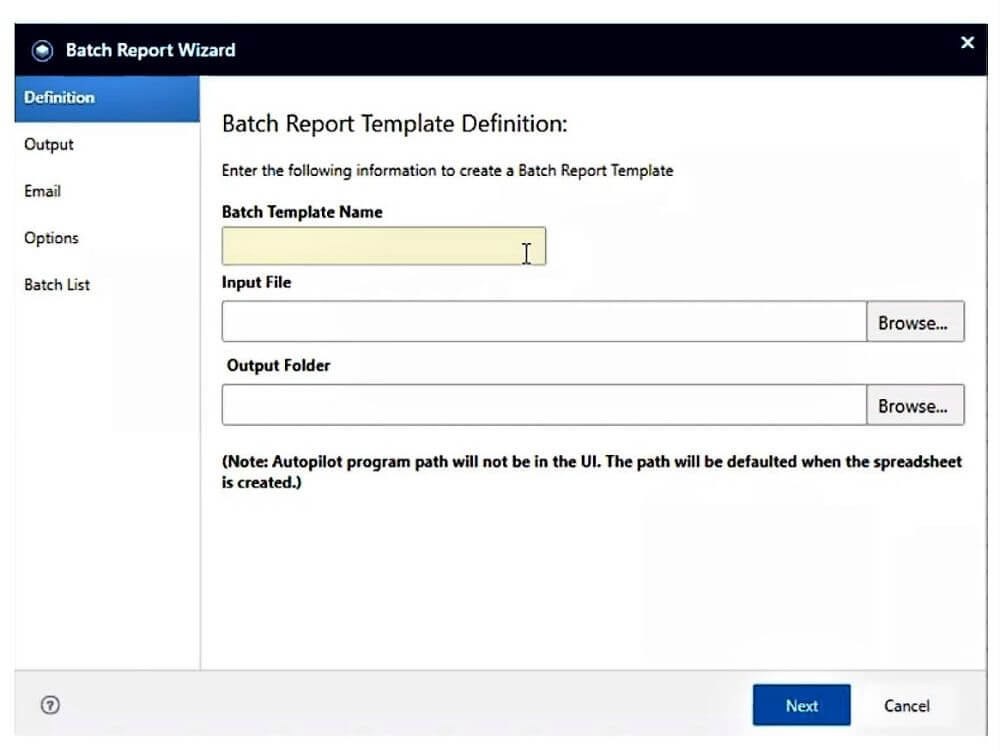 Batch Report Wizard Feature; Source: insightsoftware Jet Reports 21.4 Product Update
Jet Reports introduces a new report scheduling wizard to make scheduling and distributing batch reports faster and easier for your end users, replacing the Excel template that was previously used to create a batch schedule.
The wizard guides end users through a series of simple questions, and uses their answers to automatically generate a batch schedule and report template for them.
Report Logging and Error Handling
If a task fails in Jet Reports, it will now send an email alert to a specified user. This helps your business identify and correct potential errors more quickly during the batch report scheduling and distribution process.
Improved Report Performance
Version 21.4 delivers various optimisations in caching, API management, and paging. These are intended to improve the real-world performance of Jet Reports.
Version 21.3
The Version 21.3 update to Jet Reports brings enhanced usability, as well as a deeper focus on release quality.
Improved Ability To Turn Data Logging On Or Off
For end users that lack access to the Jet Admin Console, Version 21.3 improves the support experience by enabling them to turn data logging on or off from either the Jet Hub Interface, or the Jet Services Administration Shell.
This enhancements makes it easier overall to turn data logging on or off, which is often required when support is actively diagnosing an issue.
Consistent Results Sorting for NL First and Evaluate Functions
When end users of Jet Reports fail to specify a sort order, it now consistently sorts results returned by the NL First and Evaluate functions.
Focus on Quality
With Version 21.3, Jet Global places a strong focus on release quality, and addressed various issues reported by customers. This is intended to provide a better user experience, and improve customer satisfaction with Jet Reports.
Version 20.8
The 20.8 update introduces a new connector for Microsoft Dynamics 365 Business Central Cloud, as well as certification with the latest version of Business Central
New Connector for Jet Reports into Business Central
A new connector based on the OData API is available for Business Central. This connector is significantly faster than the existing SOAP connection.
It can be installed within minutes, and requires the installation of an extension to Business Central.
Certification with Business Central 2020 Wave 2
Jet Reports has been validated against the 2020 Wave 2 update for Business Central, as of this update.
Want To Know What's New With The Latest Product Update For Business Central? Find Out Here.
AFON Is A Gold Partner With insighsoftware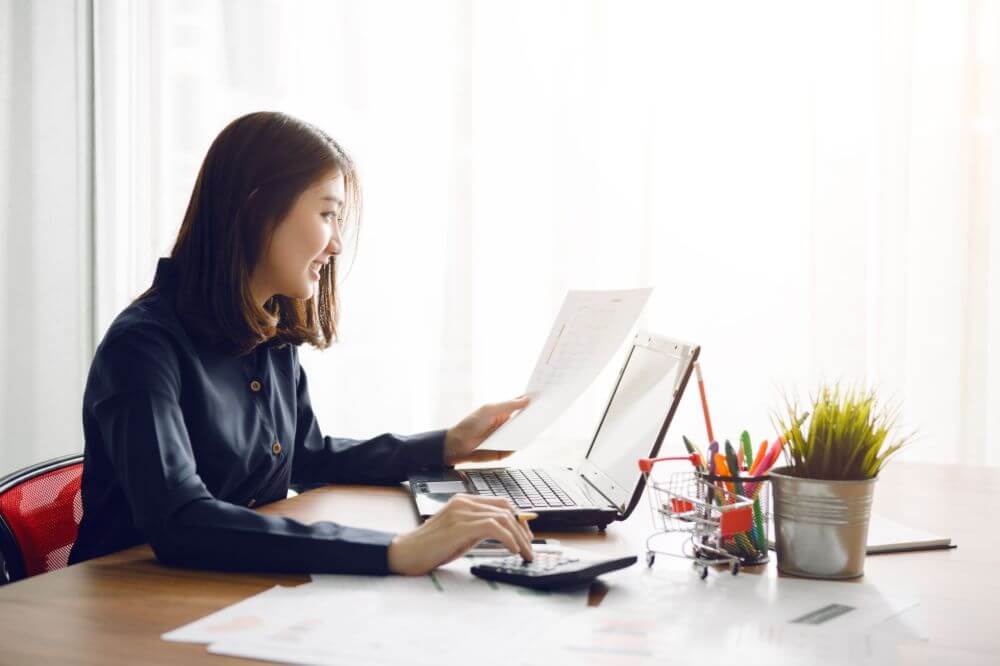 As an insightsoftware Gold Partner, we at AFON Pte Ltd can help you set up and integrate Jet Reports with your instance of Business Central, and maximise your investment in the ERP software solution from Microsoft accordingly.
More Recently, We've Won The Jet Global Top Elite Partner Of The Year 2020 Award From Insightsoftware. Read About It Here.
Just give us a call at +65 6323 0901 or drop us a note here, and we'll get in touch to help you with anything related to Business Central or Jet Reports.
But if you were to acquire and integrate Jet Reports with your instance of Business Central, how can you use the reporting and BI solution to its full potential? Click on the image below to read about the top 10 best practices when it comes to business reporting with Microsoft Dynamics.