If you've been looking for a cloud-based business management software, you'd have come across Microsoft Dynamics 365 Business Central - an ERP software for SMEs offered by the largest tech company in the world.
But you've probably also come across a software named Microsoft Dynamics NAV, and references to Business Central as being "NAV in the cloud".
So what's the link between Business Central and NAV? In this blog post, we'll help you understand the exact nature of both ERP software, and how they relate to each other.
The Original Software, Evolved For The Cloud
Microsoft Dynamics NAV was originally an on-premise ERP software named Navision which was acquired by Microsoft in 2002, and re-branded in 2005.
Microsoft would then use NAV's codebase as the foundation for a cloud-based ERP software for SMEs. This would eventually lead to the launch of Microsoft Dynamics 365 Business Central in 2018.
Here's an infographic from our cheat sheet for Microsoft Dynamics 365 that shows you the history of NAV leading up to Business Central in one glance:
Source: AFON
Therefore, Business Central is essentially an evolved, modern version of the original NAV software, in line with Microsoft's long-term cloud strategy.
For A More Complete Breakdown On The Transition Of Dynamics NAV To Business Central, Click Here.
This means that you don't have to choose between NAV or Business Central for your business, especially since Microsoft stopped offering NAV as an option for customers since December 31, 2018.


The Microsoft webpage for Dynamics NAV now shows this message. Source: Microsoft
But what if you would prefer your ERP software to be deployed on-premise rather than in the cloud?
In that case, Microsoft still offers the option of deploying Business Central on-premise, providing a solution that works similarly to the original Dynamics NAV in most spects.
How Does Business Central Improve Upon NAV?
Being that Business Central is an evolution of NAV, it boasts some improvements over its predecessor thanks to continued support and updates from Microsoft:
Subscriptions And Perpetual Licenses
As an on-premise ERP software, it used to be the case that you could only pay for NAV through a one-time perpetual license fee.
On the other hand, since Business Central is a software-as-a-service (SaaS) cloud-based ERP, you get the option of paying for the use of the software through a monthly subscription.
That said, if you'd rather pay the perpetual license fee, Microsoft gives you the option to do that with Business Central as well.
This means you can budget for Business Central as a capital expense or an operational expense, depending on which is the better fit for your business budget.
Modern Web-based User Interface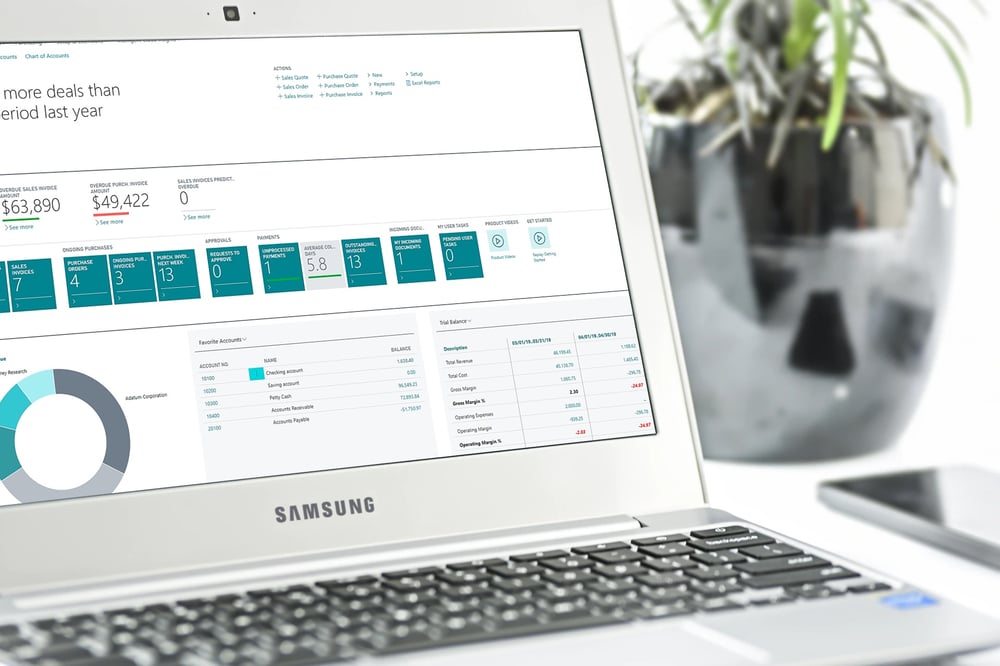 As an ERP software for the cloud, Business Central also has to provide a web-optimised user experience that NAV was never designed for.
Because of this, Business Central offers an updated, modern user interface (UI) designed to emphasise ease of use and navigation, as well as a fresh look and feel.
Some of the improvements in the new UI includes updated commands bar and buttons, a larger command bar, and a more intuitive search feature.
The new user interface also provides a seamless browser-based user experience across all devices, providing real-time information and insights through improved dashboards, tiles and graphs.
Better Integration With Microsoft And Third-party Software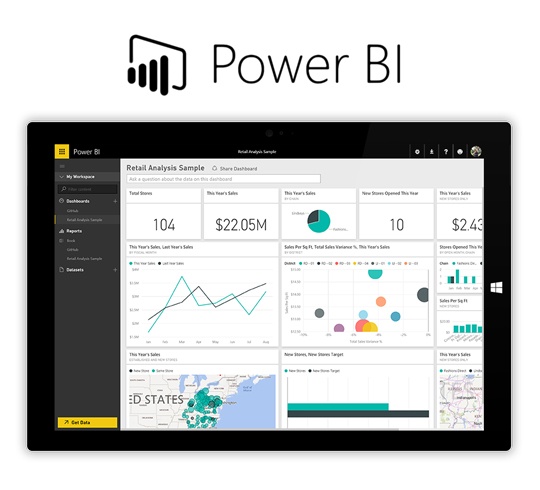 Business Central is designed for tighter integration with other software solutions by Microsoft, such as Office 365 and Power BI, and more recently with Microsoft Teams.
Microsoft has also made Business Central easier to integrate with third-party applications that extends its capabilities.
For example, Jet Reports can be integrated with Business Central within minutes, and functions with the cloud ERP software just like it did with the on-premise Dynamics NAV.
Here Are Some Ways Jet Reports Can Extend The Capabilities Of Business Central, Just Like It Did For NAV
Automatic, Seamless Upgrades
If you choose to deploy Business Central on the cloud, Microsoft will release automatic updates for your ERP software on a twice-a-year basis.
These updates are paid for through your subscription fee, which means no need to incur additional expenses for puchasing and implementing them like would've been the case with NAV.
Find Out About The New Improvements For Business Central With The Latest Update Here.
Any third-party add-ons or customisations that you've implemented in your instance of Business Central are also designed to be compatible with each new update released for the ERP software.
This makes upgrading Business Central to the latest version much more seamless than with NAV, which used to take months depending on how the level of customisation on the software.
The Full Power Of NAV Moves To The Cloud With Business Central
We hope that this has given you a better understanding of the relationship between Dynamics NAV and Business Central, and cleared up any ambiguities you might have had.
And now that you know you can opt for either cloud-based or on-premise hosting with Business Central, we hope this has helped inform any decision you make on the right ERP software for your business.
But now that you know that Business Central is essentially an evolved and enhanced version of NAV, you might want more detail on what the cloud ERP software can offer your business at this point.
If so, here's a fact sheet for Microsoft Dynamics 365 Business Central for your perusal. Click the image below to get your free copy.