We're greatly pleased to announce that AFON has been named Jet Global's Top Partner in Asia for the year 2018!
This was announced at the recently-concluded Directions Asia 2019, a conference bringing together Microsoft Dynamics and Jet Global partners across the region.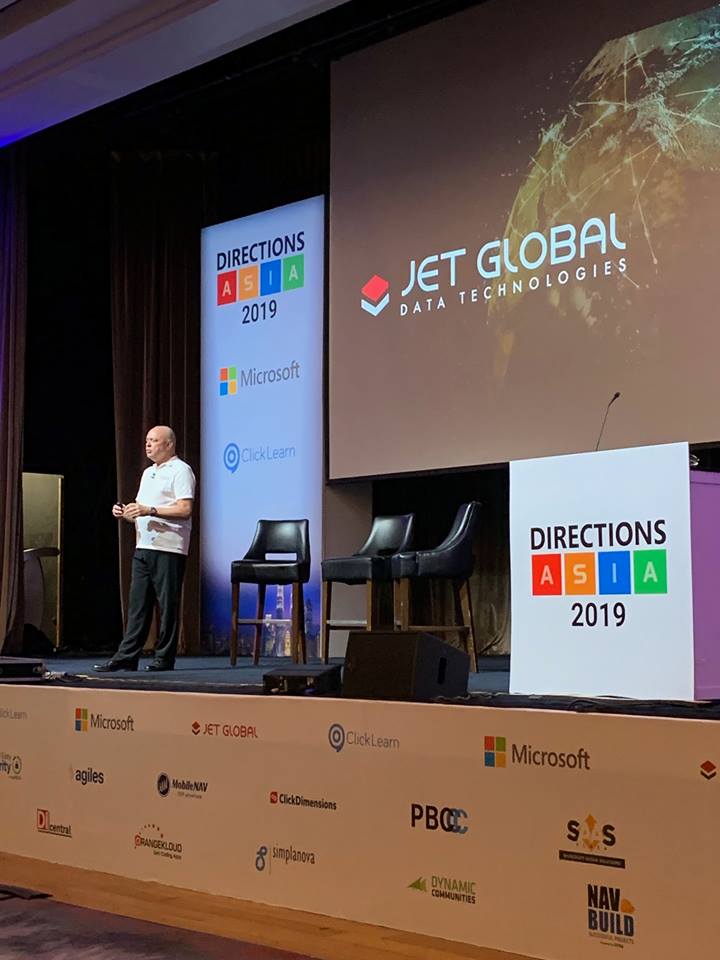 Jet Global Chief Revenue Officer George Brown speaking at Directions Asia 2019, where we were announced as their Top Asian Partner for 2018. Source: Directions Asia 2019

It's the second award we've received from Jet Global (formerly known as Jet Reports). Last year we won recognition as one of their top 25 partners of 2017, worldwide.
More than that, it's a continuation of our track record for rapidly gaining recognition from our partners – an expertise that sets us apart from the rest.
And most importantly of all, this award affirms our dedication to helping our customers maximise their investment in enterprise resource planning (ERP) systems with add-ons like Jet Global's, that extend their ERP's capabilities.
CLICK HERE TO UNDERSTAND HOW YOU CAN GET ACTIONABLE INSIGHTS THROUGH YOUR DYNAMICS NAV ERP WITH JET REPORTS.
"Jet Global and Dynamic BI Asia have been very supportive throughout our partnership, for which we would like to thank them. We look forward to many more years of continued partnership, helping businesses access the insights they need to succeed," said AFON's General Manager and Head of the Microsoft Dynamics Business Unit Lai Kar Chyuan.
Which brings us to our next section, for those not already familiar with Jet Global.
What's Jet Global?


Known as Jet Reports until a recent rebranding, Jet Global Data Technologies develops reporting tools in partnership with Microsoft, exclusively for their Dynamics ERP systems – including Dynamics NAV (formerly Navision) and its rebranded, true Cloud version Dynamics 365 Business Central.
Jet Global's products range from a small business budgeting solution (the new Jet Budgets) to an advanced reporting solution with business intelligence capabilities (Jet Analytics, previously Jet Enterprise).
Of these, perhaps their best-known product is Jet Reports (previously Jet Professional), an advanced reporting tool.
CLICK HERE TO LEARN ABOUT THE DIFFERENCES BETWEEN BUSINESS INTELLIGENCE (BI) AND REPORTING.
What Are the Advantages of Using Jet Reports with Business Central or NAV?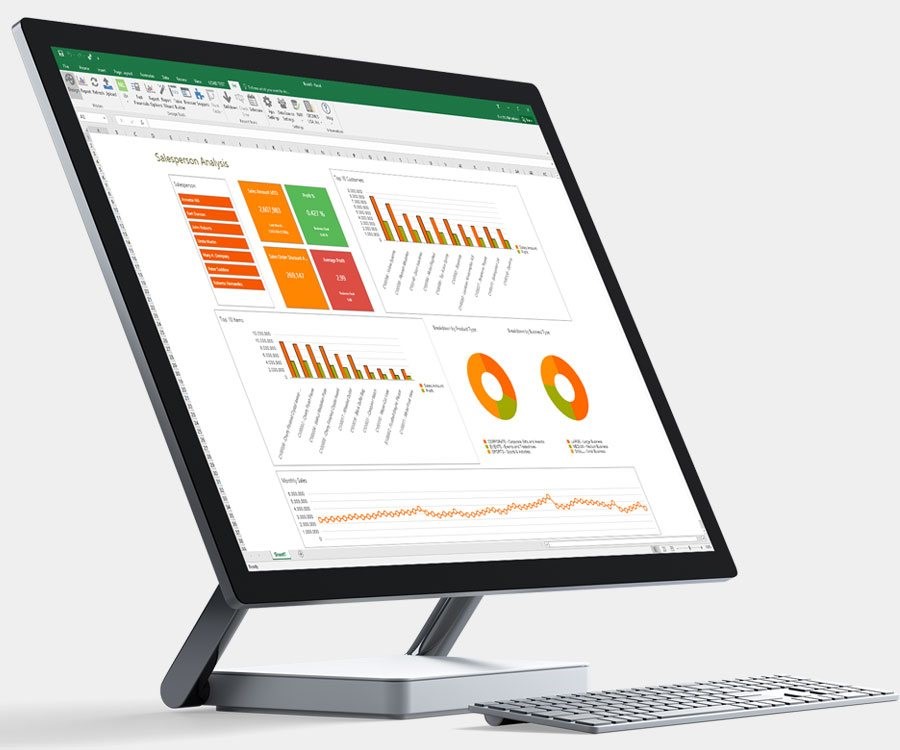 Turn raw data into easily interpretable visuals with Jet Reports. Source: Jet Global


Built-in reporting functionality should suffice in most cases. But if you've complex requirements like more comprehensive reports, Jet Reports is a cost-effective and efficient choice – as compared to the time-consuming and expensive option of programmer-customised reports.
We've already explored why Dynamics NAV (and Business Central) users should consider Jet Reports in depth here, but for the busy executive we've summed up four key benefits:
Jet Reports for NAV and Business Central: Four Benefits
1. Flexibility and rapid time-to-value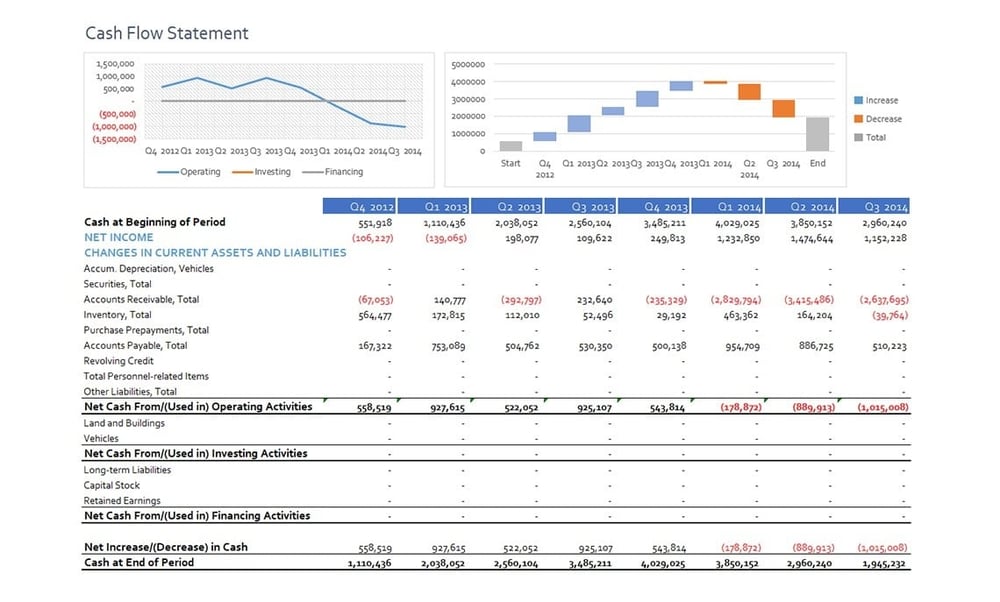 Just one of many templates available from Jet Global. Source: Jet Global
Choose from an extensive library of templates and pre-built examples to create dashboards and reports within minutes. Or, customise reports to your preference.
Any reports you create will also carry over automatically with each ERP upgrade.
2. Seamless integration with Excel reduces the risk of errors

Import and manipulate data within every finance professional's favourite program. Source: Jet Global

Automatically pull the data into a familiar environment you can easily work with. Now you'll get the assurance that you're working with the most accurate numbers.
3. Ease of use, no technical knowledge needed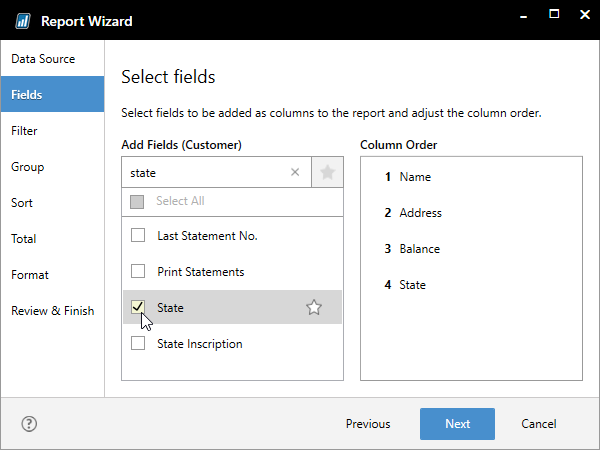 Get insights with a few clicks of the mouse. Source: Jet Global

No programming or technical expertise required. Simply generate reports through point-and-click tools like the Report Wizard. And because Jet Reports works like an extension of Excel, you can customise report layouts easily.
4. Real-time metrics on the move


Share, schedule, and upload reports on the one-stop Jet Hub portal. Source: Jet Global

With the web portal, you can:
Schedule and run reports.
Access and share dashboards and reports – plus easily control who you share them with.
Get actionable insights anywhere, anytime.
With So Much To Offer To Users Of Microsoft Dynamics 365 Business Central, Is It Any Wonder That Jet Reports Makes Our Big List Of Financial, Inventory And Reporting Tools?
Learn More About Jet Reports and Jet Global's Products
As an enterprise resource planning (ERP) software reseller, we don't just specialise in helping businesses boost their operational efficiency.
We've also helped our customers maximise their ERP investments with solutions like Jet Reports, an affordable tool you can gain enriched business insights with – fast.
Once again, our gratitude goes to Jet Global and Dynamic BI Asia for this partnership, and to our customers for their continued support.
If you'd like to understand how your business can benefit from Jet Reports, give us a call at +65 6323 0901, or leave us a note here and we'll be in touch.